With around 100 species of venomous snakes throughout Australia that have the ability to cause moderate to severe symptoms from a snake bite it is important that all snakebites are treated seriously.
If you live or work in a snake prone area, it is recommended that you have the tools on hand to treat injuries due to snake bites.
We have a range or specialised kits for snake bites, which are lightweight and portable.
Choosing the right snake bite kit
Most kits will include bandages required to provide first aid for a snake bite, however a specific kit is ideal if you want those items easy to find and access in an emergency.
How the kit is packaged will also be important and depend on your requirements. Do you need a kit that can be easily stored within a larger kit, a backpack or a glove box? Or perhaps you require the kit to have straps so it can be affixed to you during movement such as walking or hiking.
Do I need a snake bite kit?
Live in a warmer climate or its spring/summer - snakes area more prevalent when the weather is warm
Have a garden and spend time in the garden
Go camping in national parks or bushland
Go hiking in national parks or bushland
Snake Bite First Aid Kits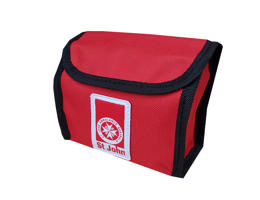 Snake Bite First Aid Kits
View our range of portable first aid kits and products designed specifically for snake bites