Students Learn First Aid – Latrobe Valley Express
30 Nov 2017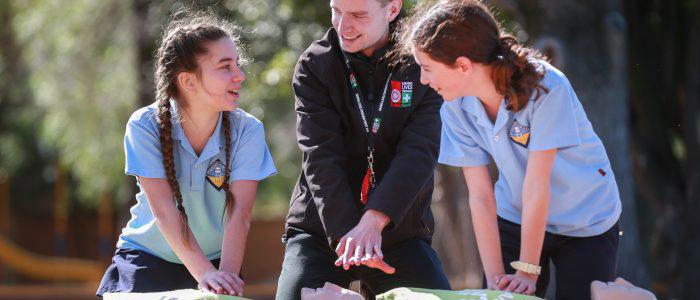 Primary school students at St Paul's Anglican Grammar School were visited by St John Ambulance Victoria to learn the skills required to provide First Aid if the need arises when an adult is not able to step in.
See more in this article from Latrobe Valley Express.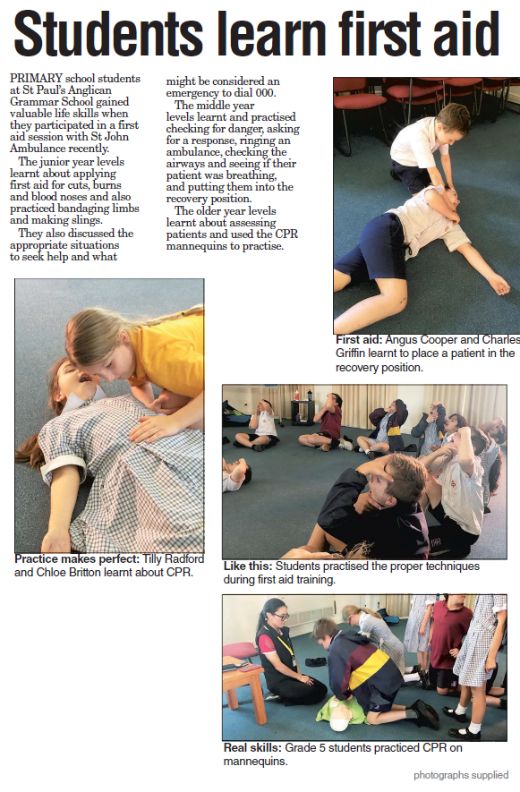 FIRST AID IN SCHOOLS PROGRAM
Did you know we train 200,000 Primary School children each year in First Aid for free?
EDUCATION AND CARE FIRST AID WITH ASTHMA AND ANAPHYLAXIS
Designed to meet the needs of people working in the childcare and early childhood industry.
FIRST AID GAME APP
Learning First Aid can be fun! Learn the fundamentals of First Aid in a gamified experience. Download the FREE game on Apple App store or Google Play store.