St John Volunteer's Governor Salute – Whitehorse Leader
06 Nov 2017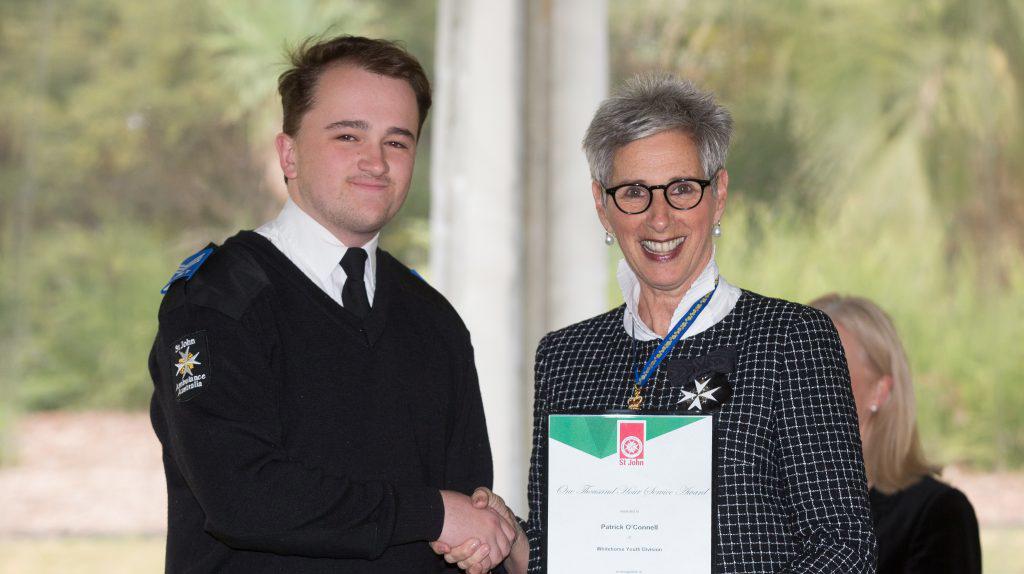 Local Burwoood youth, Patrick O'Connell, makes his community proud after being awarded the 1000 Hours Certificate for his First Aid service with St John Ambulance Victoria.
The Whitehorse Leader celebrated Patrick's award and commitment to his community in this article.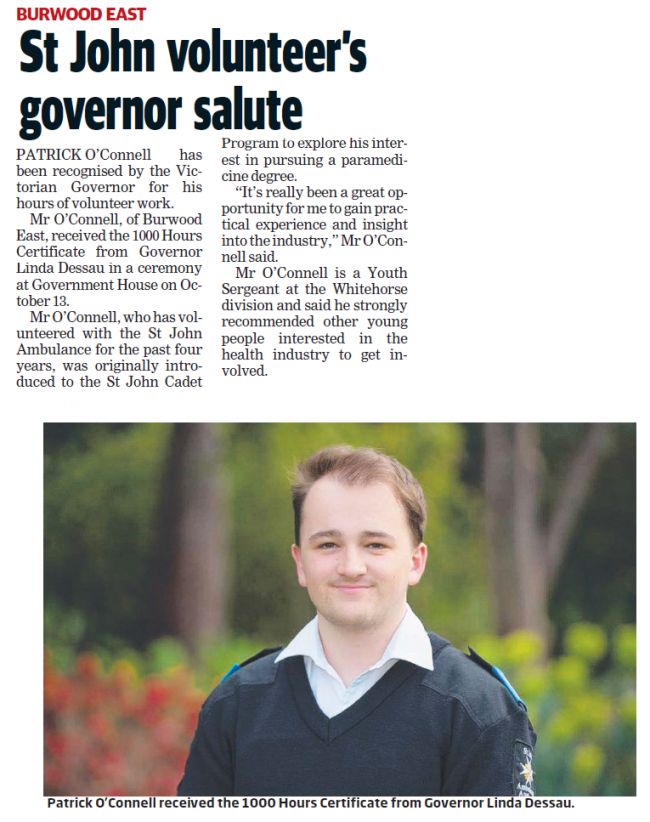 PROVIDE FIRST AID
Learn how to manage a range of common first aid scenarios.
INFECTION CONTROL ELEARNING
Workplace infection control course completed online within 45 minutes.
MENTAL HEALTH AND CRISIS SUPPORT
Learn how to recognise and support people dealing with a range of common mental health issues.