St John Committs $45,900 in Sponsored Aged Care Training Places
23 Jun 2022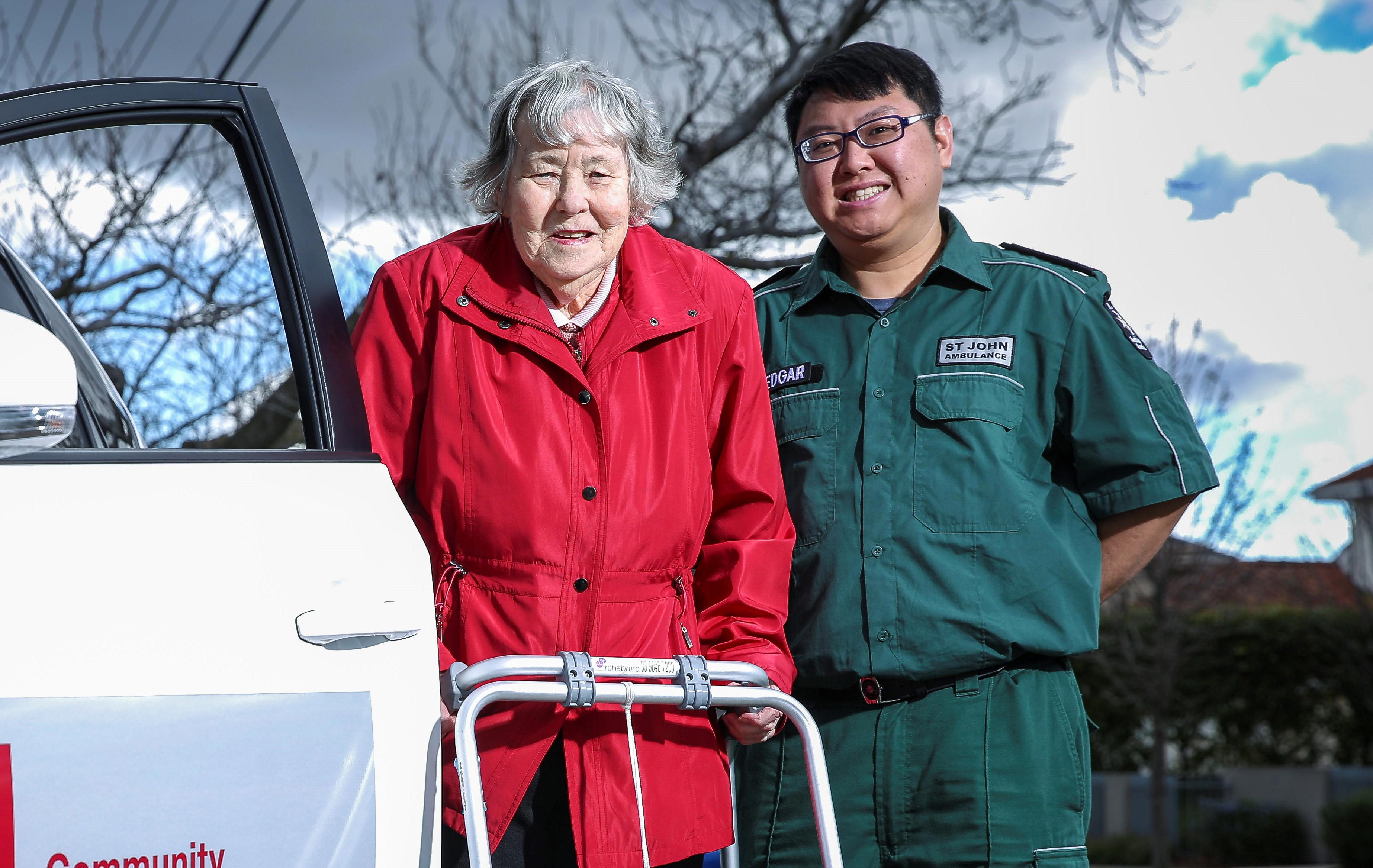 St John Ambulance Victoria has always cared for others and is known and trusted to help the most vulnerable. 
Today we embarked on a new dimension of our caring journey by launching the CHC33015 Certificate III In Individual Support (Ageing, Home and Community). A course for caring, special people who wish to work in an aged care setting or in-home care.
This is something we have never done before – offer 20 places fully-funded in a 12 month course. This is also open to St John volunteers and external candidates, including those not known to St John. 
The next course starts the week of 3 October 2022 and students will be based in Clayton 1 day per week.
How to Apply
We are looking for passionate, dedicated individuals who want to work long-term in aged care. Simply complete a few questions here on our website and we will review your application.
In particular we would like to attract those who may be marginalised in our society,  including those who have experienced hardship or discrimination, such as older people, refugees or long-term unemployed. We'd like to give them the opportunities for study and a career that others may not have. 
However places are limited and, to be considered applicants will be required to meet rigorous conditions, be available to attend an interview and be willing to undertake background checks.
What Are the Stages?
The program timeline is as follows:
Stage 1 Expressions of Interest: closes on Friday 29 July 2022
Stage 2 Interviews: throughout August 2022
Stage 3 First Round Offers: made by Friday 9 September
Stage 4 Final Round Offers: made by Friday 16 September
Course starts: Monday 3 October 2022
Course complete: September 2023
This qualification will provide you the skills to provide support with empathy and care to people living at home or in aged-care, who need support due to ageing or disability. The course is your gateway to a rewarding career working along passionate and fulfilled colleagues in the in-home care division of St John Ambulance.
More information about the course and the sponsorship can be found here.