St John Ambulance Victoria's Historic Move Into New Headquarters
16 Mar 2023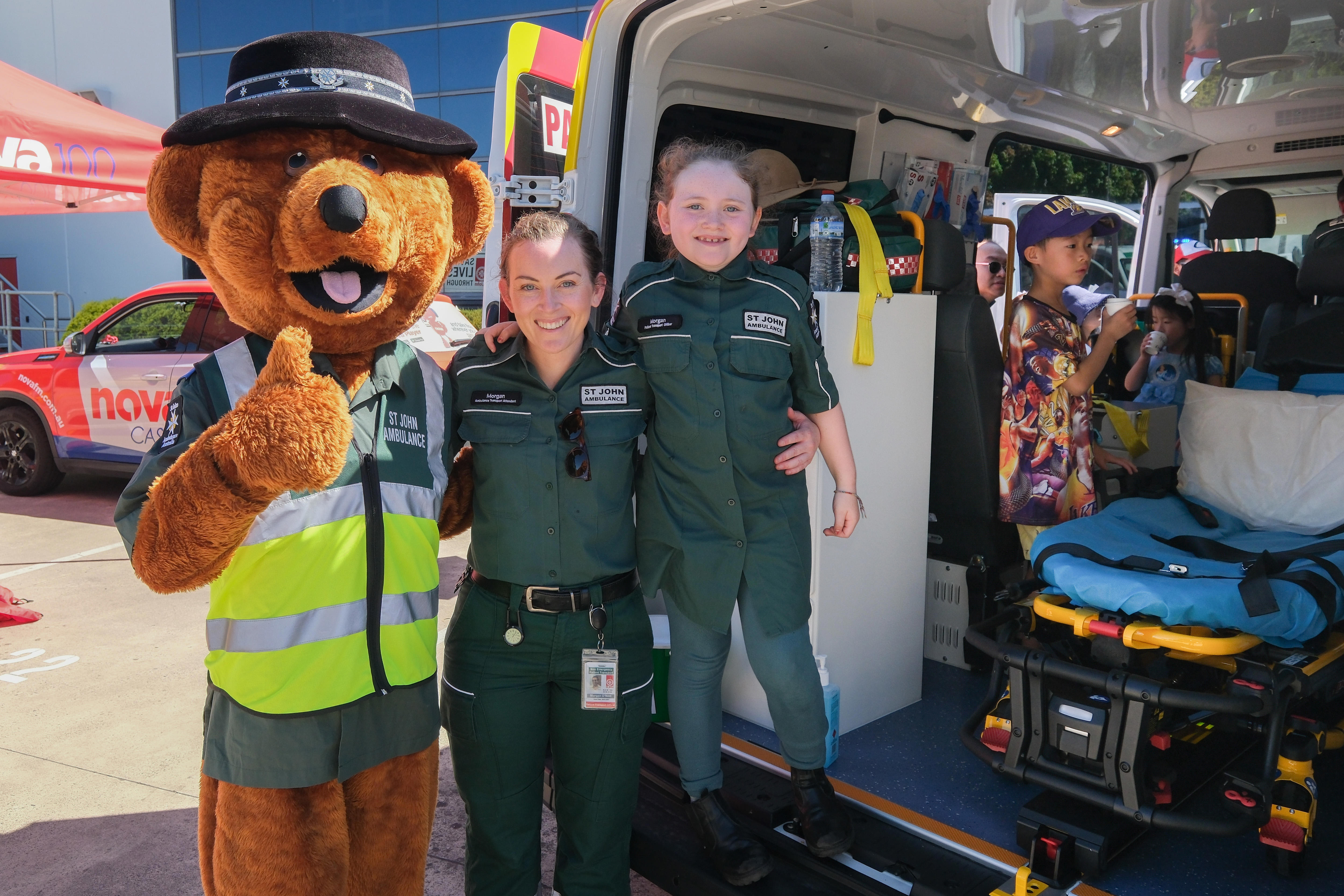 On 11 February 2023, the air around 601 Blackburn Road, Notting Hill was buzzing with excitement. It was the Grand Opening Ceremony of St John Ambulance Victoria's new headquarters.
A Day of Family Fun In The Sun

Officiated by Mayor Tina Samardzija (City of Monash) and Steve Dimopoulos MP (Member for Oakleigh) the formal ceremony kicked off at 9:30 a.m. Close to 100 St John staff and volunteers gathered to witness the plaque unveiling and ribbon cutting. Also present were VIPs including Andrew Crisp, Emergency Management Commissioner and Cameron Oxley, Chancellor and Chairman of St John Ambulance Australia.

At 10 a.m. the event was open to public. Visitors were treated to free rides, first aid lessons, and fun games, as well as an up-close experience to a variety of St John fleet vehicles. Johnny Bear made an appearance, too! All in all, thousands of community members showed up to enjoy the Family Fun Day.


Making History
This historic move saw St John Vic consolidating all five operations into one central facility – its largest-ever headquarters. In doing so, more than 190 staff across Volunteer Logistics, Public Training, Warehouse, Patient Transport Operations, and Head Office have been brought together under one roof, allowing for seamless integration and collaboration.

Furthermore, the new facility serves as a volunteer base for hundreds of Adult and Youth Volunteers. Designed with the individual lifestyle needs of staff, volunteers, and visitors alike, the headquarters feature inclusive and accessible facilities, such as:
A prayer room/quiet room
Digital whiteboards
Emergency Operations Centre
Collaborative workspaces or individual rooms for quiet work
Onsite cafe
Relaxation zones as a calm reprieve for staff who may often encounter difficult circumstances out on the road.