St John Ambulance invites the Warrnambool community to get behind the cause – The Standard
14 May 2017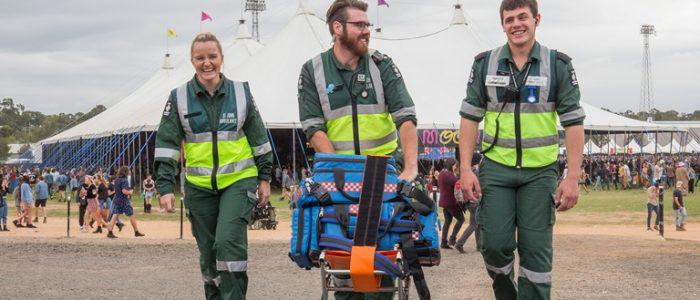 St John Ambulance Victoria has been working for the Service of Humanity for over 134 years, in 2017.
St John Victoria's mission is to provide the public with First-Aid related services which build individual and community resilience. St John aims to have volunteers present at community events, public gatherings and civil emergencies.
Our volunteers are an integral part of the community and they are admired and appreciated at all events they attend. The Warnambool community and surrounds are currently looking for compassionate, enthusiastic and professional individuals who are interested in contributing to the honourable works that St John Victoria partakes in.
The Standard interviewed local volunteer, Ashley Body, who explains why being a part of the St John Volunteer program in your community is such a rewarding experience. The full article can be read online at The Standard here.
More information about St John Victoria's Volunteer programs can be found here.