Royal Visit – Caufield Glen Eira Leader
09 May 2017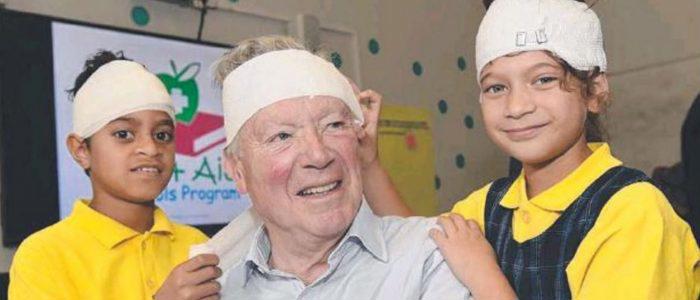 St John Victoria's vision is to have at least one person educated, equipped, and prepared to provide life-saving First Aid in every household, workplace and public gathering in Victoria.
St John believes early education on first aid is crucial to achieving this goal. This inspired the St John Victoria First Aid in schools initiative which has now trained one million Australian schoolchildren, as of 2016.
As a part of the First Aid in Schools program the students at St Aloysius Primary School in Caufield had a brush with royalty during their First Aid training with Lord Prior, of the Order of St John Lt Colonel Sir Malcolm Ross, participating in the schools First Aid training with St John Victoria.