Patient Transport: Staying Steadfast In Supporting Victorians
31 May 2023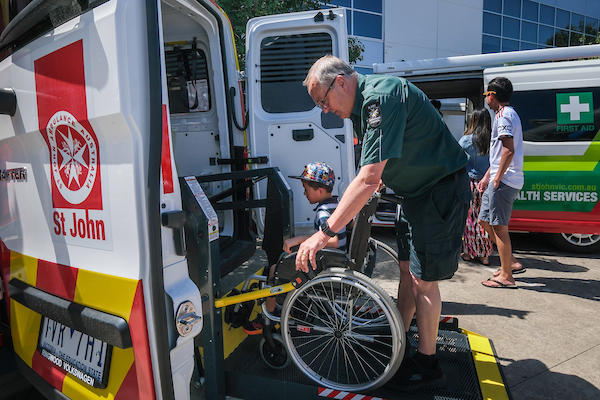 The first month of the year marked the largest monthly impact on our staff to date with the COVID-19 pandemic. Despite the challenges, our team remained steadfast and resourceful in providing support for the Victorian community.
As a token of appreciation to value the dedication and hard work of our staff in maintaining the highest standards of care during these challenging times, recognition pins were issued to staff who were involved in the COVID response from March 2020 to March 2022.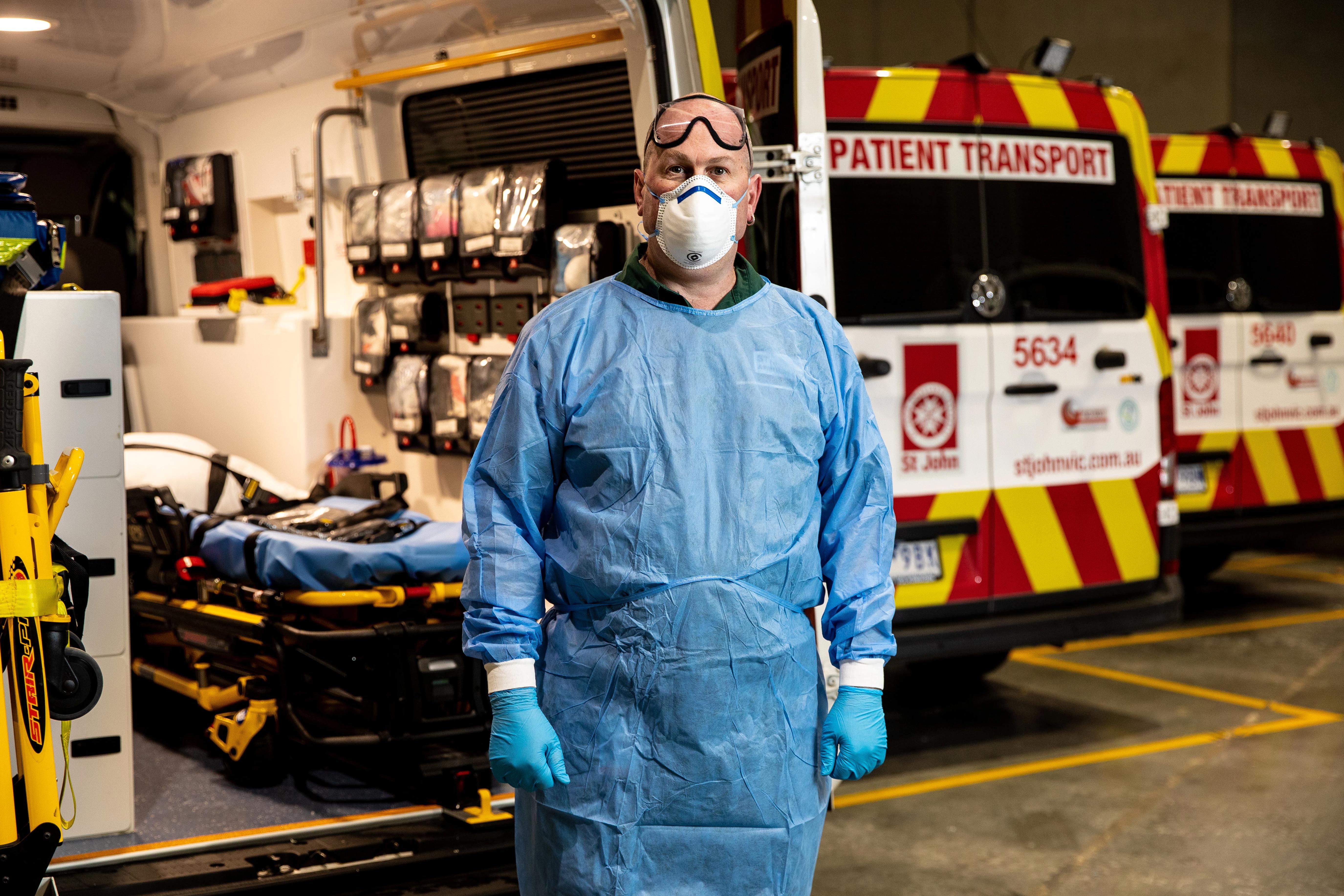 Furthermore, in ensuring the safety and wellbeing of our staff, we achieved the Occupational health and safety ISO 45001 Accreditation, the international standard for health and safety at work developed by national and international standards committees – reflecting our commitment to ensuring a safe and healthy workplace for our employees.
Among the many accomplishments we attained in 2022, we are delighted to have had our Non-Emergency Patient Transport (NEPT) license renewed after a successful audit by the Department of Health, which further reinforces our reputation as a reliable and trustworthy provider of NEPT services.
We are also pleased to have renewed our contracts with St John of God and Cabrini Health, which has allowed us to continue providing high-quality transport services to our valued clients.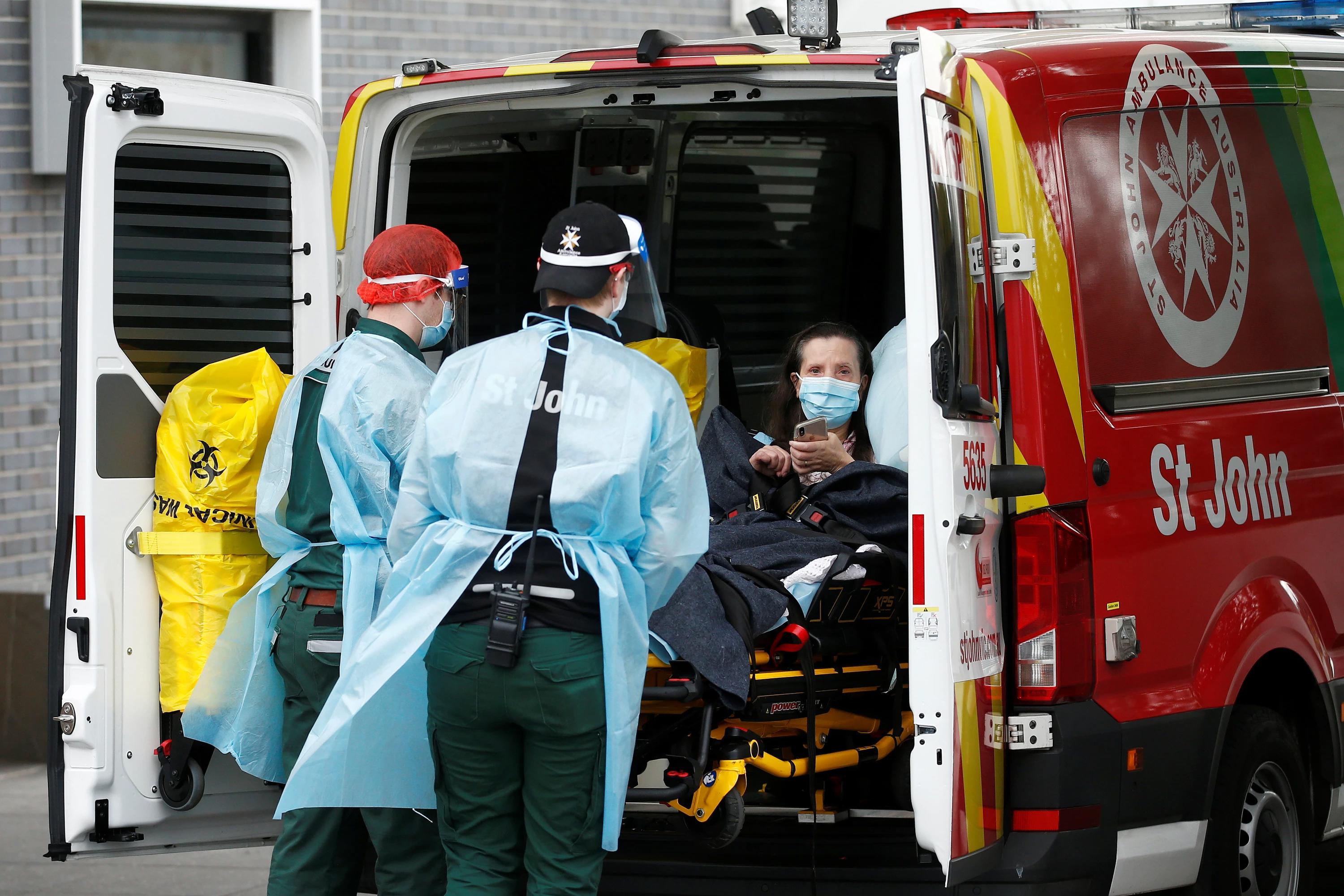 To welcome yet another year as a premier provider of Transport Services, and to support our renewed contracts, we are excited to report that our Ambulance Transport Attendant (ATA) pathway has produced 17 new ATAs in 2022, and an updated ATA pathway has been launched to provide enhanced support and guidance throughout the process. Additionally, we anticipate that the first half of 2023 will see approximately 30 new ATAs joining our team. An updated onboarding process for new employees has also been implemented to ensure a smooth transition and integration into our organisation.
Additionally, we have added seven new NEPT vehicles to our fleet, with one vehicle equipped with a hoist and all vehicles featuring power stretchers, ensuring the comfort and safety of our patients during transportation.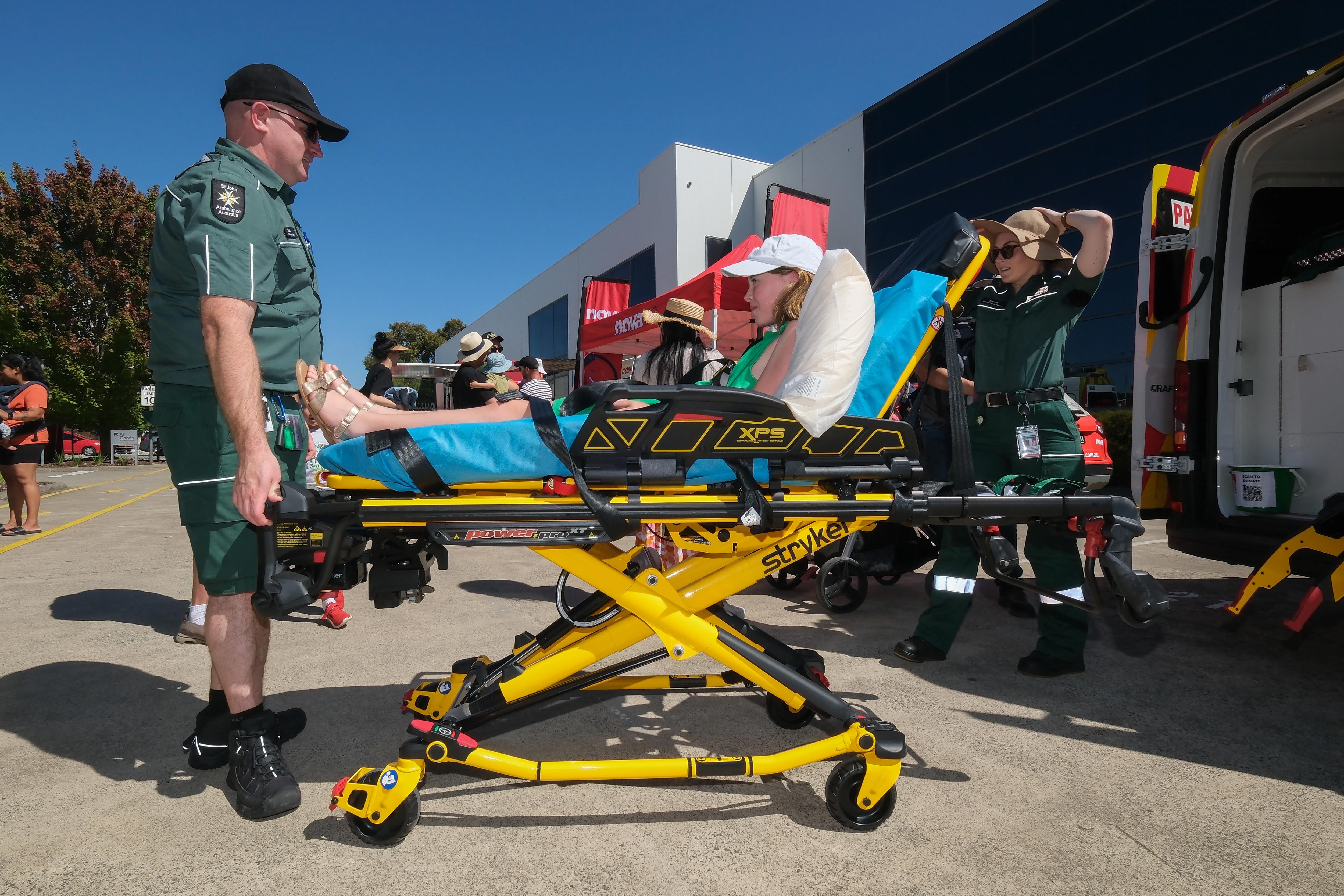 In line with our growing operations, the move to our new headquarters at 601 Blackburn Road in October has brought our teams together in a more conducive and collaborative work environment. Our new premises also feature a prayer room/quiet room and a dedicated relaxation zone, providing a calm reprieve for our staff who may encounter difficult circumstances out on the road.
While we look forward to the continuous expansion of our team, we also recognise the strength and depth of our talent pool and are proud to announce that all leadership roles have been filled internally. We remain committed to the ongoing development and capability of our staff, as evidenced by our participation in various training programs. Two managers attended the Safer Care Victoria Giant Steps conference, and the whole transport services leadership team participated in internal leadership and management training, as well as sessions run by McKinsey.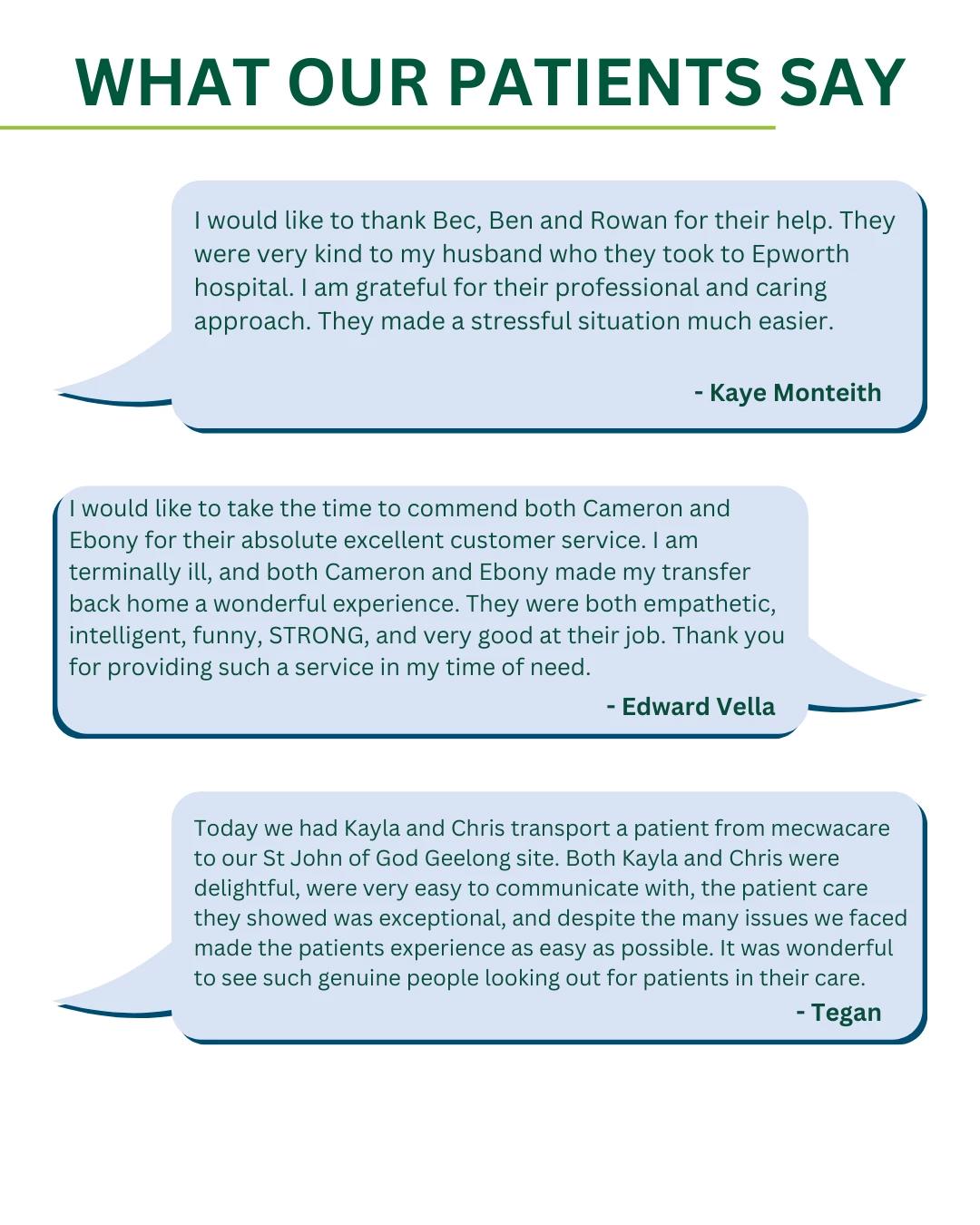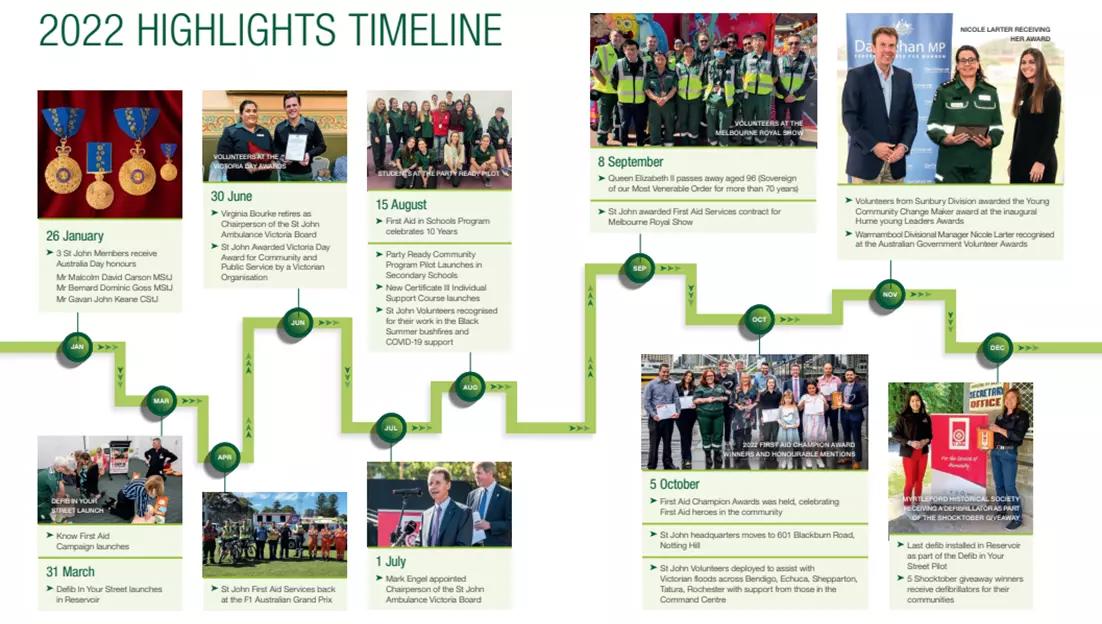 Our 2022 Annual Report Is Out Now
Read the latest updates - find out about St John Ambulance Victoria's transport services and more in the latest edition of our Annual Report