A Guide to Opening Up Workplaces Safely During COVID-19
12 May 2020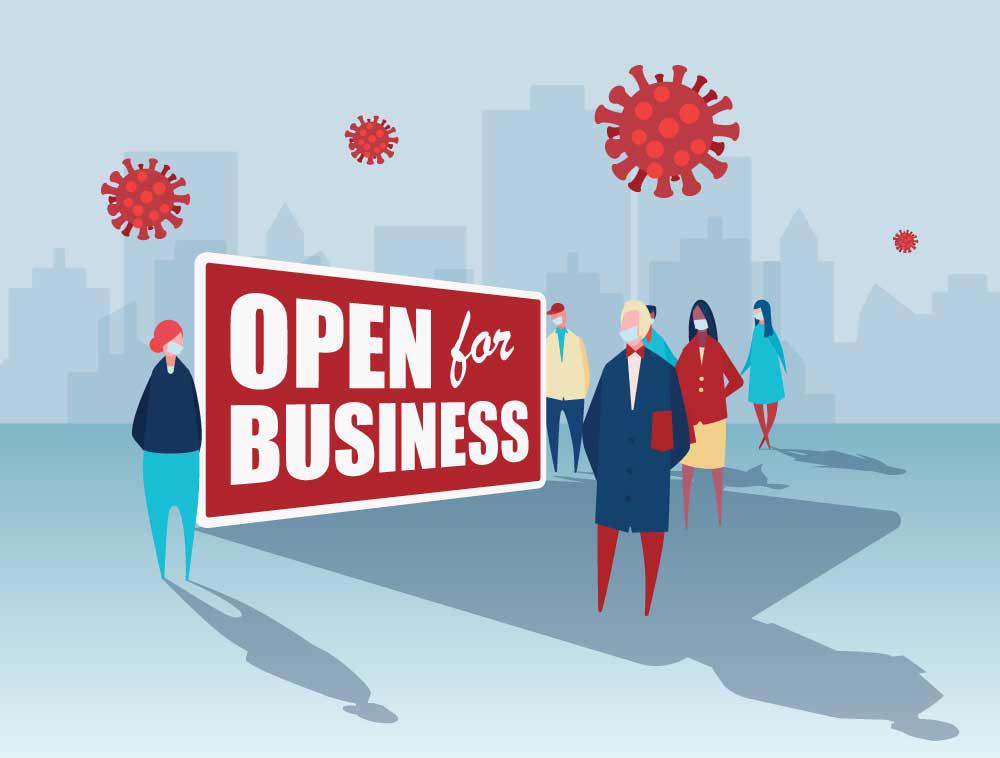 As the Victorian community continues to work towards flattening the COVID-19 curve, businesses are making plans for the return of their workforce and customers.
Naturally, a major concern for all us during this process will be how to return to work safely. As an employer or safety manager, you may be asking yourself how you can implement effective infection control measures to reduce risks and ensure staff feel safe returning to work.
One thing is clear – COVID-19 has not been eradicated yet. Going back to work is not without risk and all organisations must have a plan in place before re-opening. If just a handful of workplaces are inattentive, this could see us reach a dangerous second spike of infections.
We have seen that COVID-19 restrictions will be eased in carefully planned stages. At each stage employers and staff must work together to adapt and promote safe work practices that are consistent with advice from health authorities while taking into account the unique circumstances and risks in each workplace.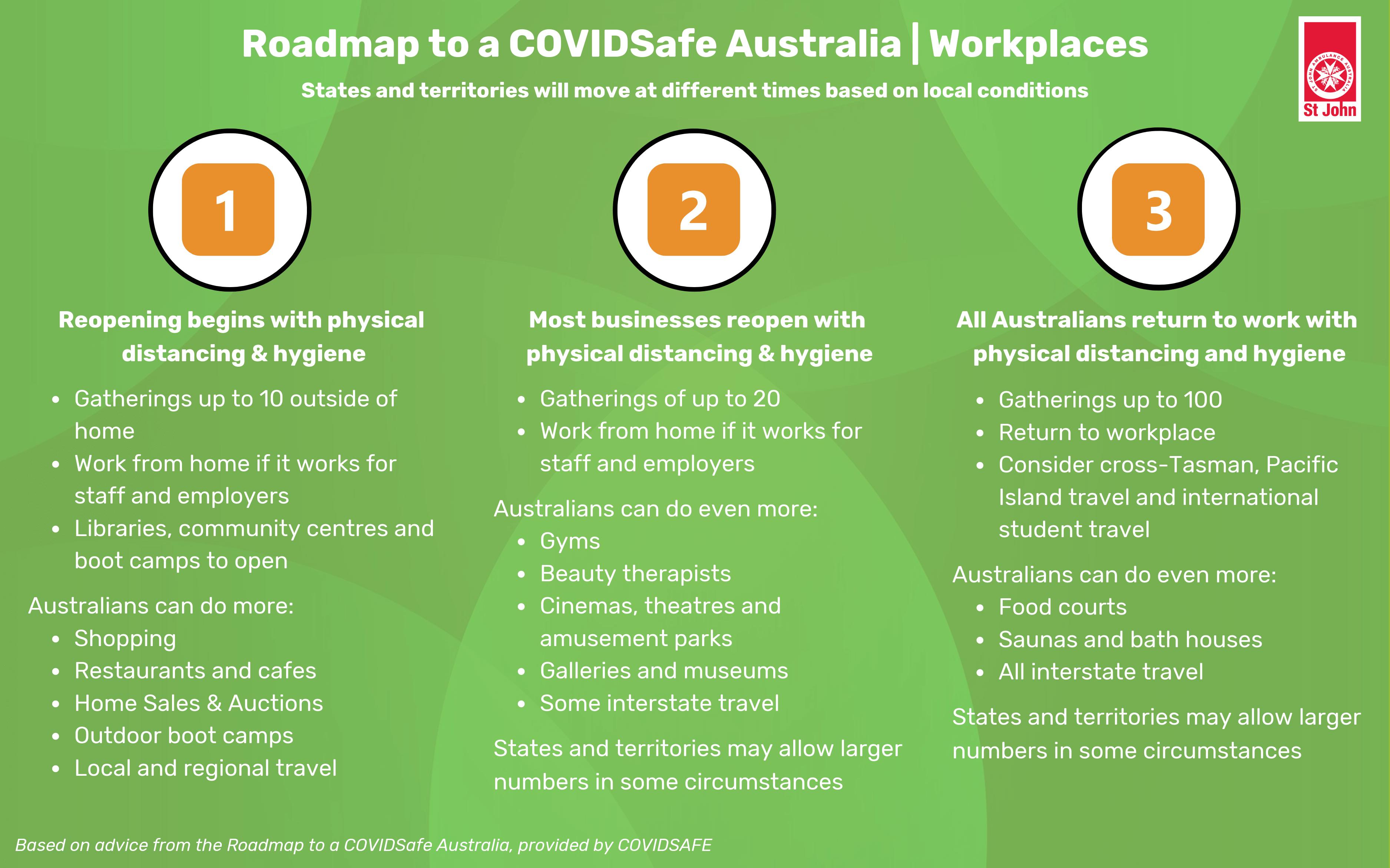 Bringing staff back into the office, retail floor, restaurant or warehouse when they may have been at home for 2 months or more could present some challenges for managing social distancing and stringent hygiene measures. What may be appropriate in the bubble of the home environment is clearly not suitable at work, and getting people to adapt to this shift will be a big part of return to work success.
As we look towards life on the other side of the pandemic, we've listed the key considerations for all workplaces to check off, along with some additional measures for specific industries.
A few extra steps could make all the difference in preventing a COVID-19 outbreak in your workplace.
Any infection control policies should be developed in consultation with workers. These policies should outline measures in place to prevent the spread of infectious diseases at the workplace and should then be communicated to workers.
COVID-19 Workplace Reopening Guidelines for All Organisations
Safe Work Australia has documented 10 COVID 19 safe workplace principles. Of these, here are 3 highlights for businesses:
All staff, regardless of their occupation or how they are engaged, have the right to a healthy and safe working environment.
Businesses and staff must actively control against the transmission of COVID-19 while at work, consistent with any government advice.
Businesses and staff must prepare for the possibility that there will be cases of COVID-19 in the workplace and be ready to respond immediately, appropriately, effectively and efficiently, and consistent with advice from health authorities. 
The Safe Work Australia website has highly detailed information and instruction on COVID-19 in the workplace with information tailored by industry. We've summarised the key points below.
Social Distancing: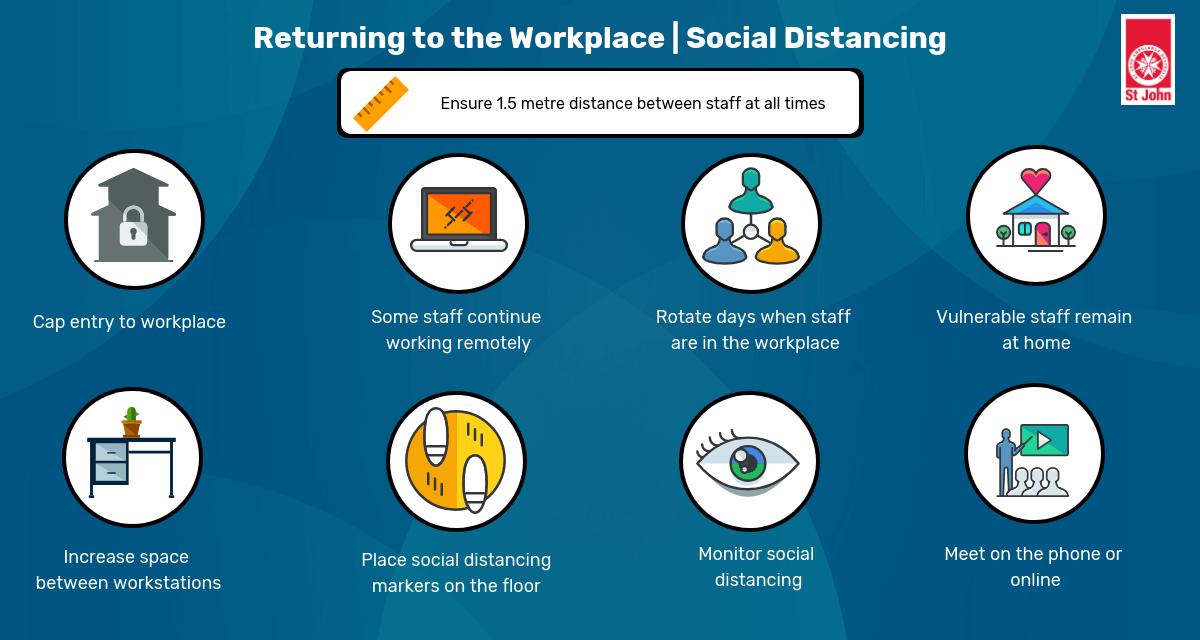 Ensure 1.5m distance between all staff at all times. Put up posters as a reminder to staff.
This can be challenging in many facilities, so some tips that may help:

Caps on entry to buildings may need to be implemented based on building size and layout
Some staff may need to continue working off-site in order to protect social distancing
Rotate days when staff are in the workplace, with some continuing to work from home on opposite days, particularly when they would be located in the same space
Vulnerable staff should continue to remain at home
Move workstations, desks and tables in break rooms further apart
Ensure meetings are via phone or online instead of in person
Place social distancing markers on the floor
Nominate a person on the work floor to be responsible for keeping everyone the required 1.5 metre distance apart in accordance with the latest government requirements
Personal Hygiene Practices: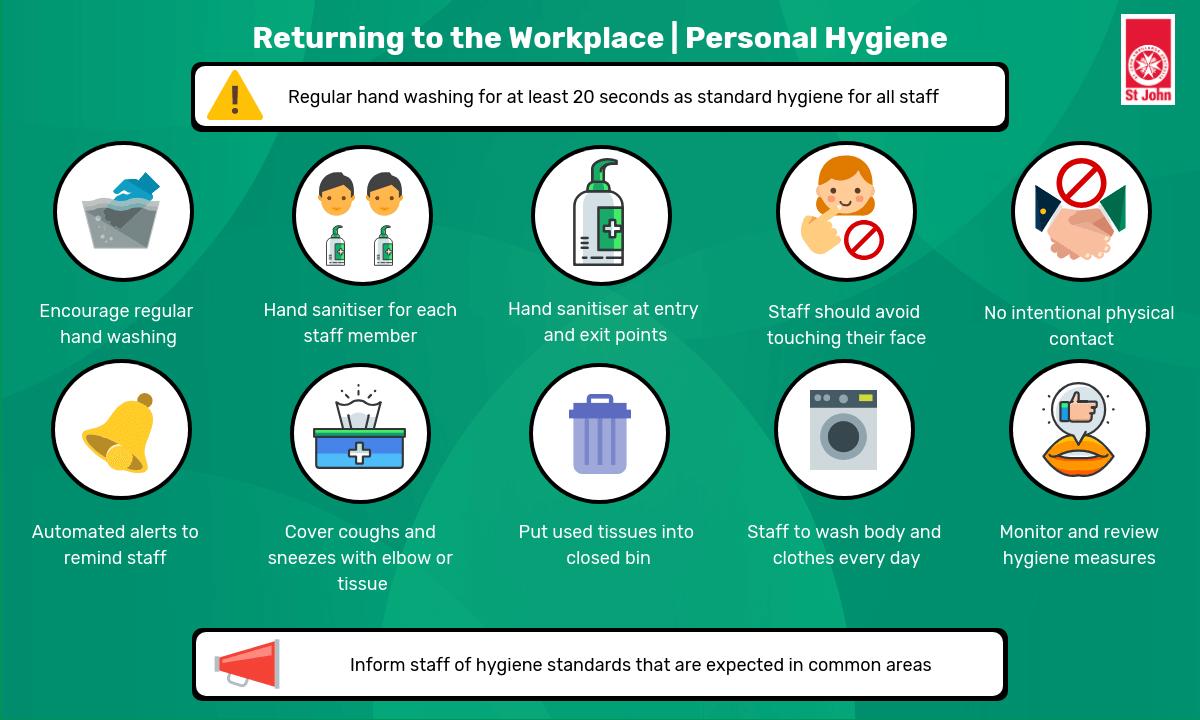 Inform staff of the workplace hygiene standards that are expected when utilising common areas (cleaning up after yourself, placing rubbish in bins provided, avoided items such as phones on meal surfaces, etc.)
Regular hand washing for at least 20 seconds should be standard hygiene for all staff regardless of their role. Everyone must wash their hands:
Before and after eating
After coughing and sneezing
After going to the toilet, and when changing task and after touching potentially contaminated surfaces
Before and after smoking a cigarette
Staff may become weary of repeated messages, find new ways to encourage regular hand washing, for example by refreshing posters and messages and placing these near handwashing facilities.
Provide alcohol-based hand sanitisers for each staff member. However, they should know that their hands should be washed with soap and water in between every 4 uses of hand sanitiser/hand rub.
Place hand sanitiser stations at entry and exit points
Staff should avoid touching eyes, nose and mouth
Set up automatic alerts on computers to remind staff to wash hands and not touch their face
Staff should be aware they should cover their coughs and sneezes with their elbow or a tissue (and no spitting)
Staff should put used tissues straight into a closed bin
Advise staff to wash body, hair (including facial hair) and clothes thoroughly every day
There should be no intentional physical contact, for example, shaking hands and patting backs
Processes should be put in place regularly to monitor and review the implementation of hygiene measures to ensure they are being followed and remain effective.
Cleaning: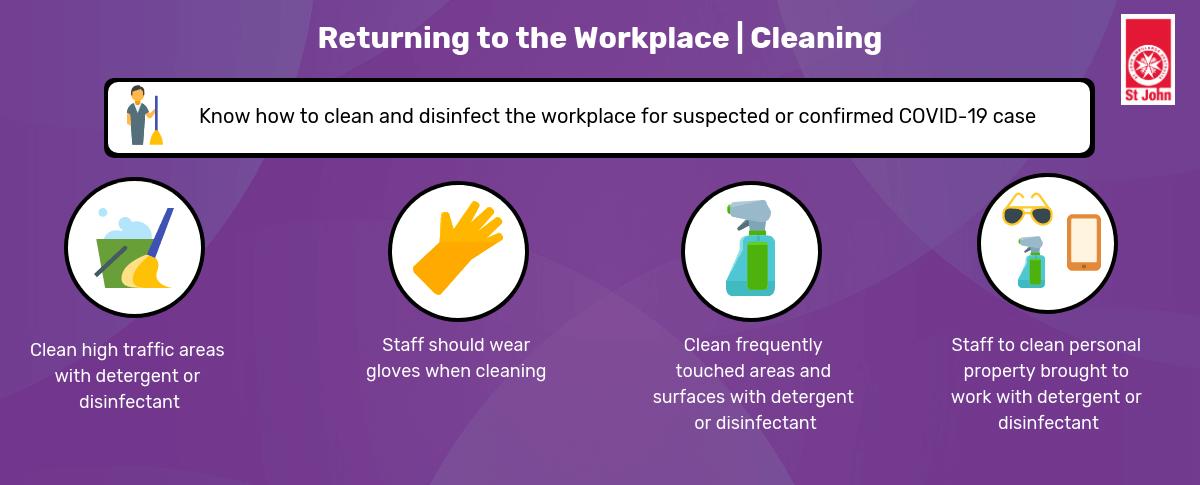 Be aware of how to clean and disinfect the workplace if there has been a suspected or confirmed COVID-19 case, this document includes a checklist and recommendations of how to clean various surfaces, by industry and how often.
Ensure any areas frequented by staff or others (e.g. visitors to your premises) are cleaned at least daily with detergent or disinfectant
Instruct workers to wear gloves when cleaning and wash their hands thoroughly with soap or use an alcohol-based hand sanitiser before and after wearing gloves.
Clean frequently touched areas and surfaces several times a day with a detergent, disinfectant or wipe. This includes Eftpos equipment, elevator buttons, handrails, tables, counter tops, doorknobs, sinks and keyboards.
Instruct staff to clean personal property that comes to work, such as sunglasses, mobile phones and iPads with disinfectant, such as disinfectant wipes.
PPE (Personal Protection Equipment):

Employers must provide PPE appropriate for the role and tasks to be completed
Not all staff or visitors are required to wear masks but may opt to depending on their role and the risks present.
Having masks available for circumstances when additional risks are present, such as when there are outbreaks of COVID-19 in the workplace, is a proactive step employers can take. St John has masks available in stock for purchase.
Gloves are not required to be worn by all staff but may be needed based on the risks and tasks to be performed. In all workplaces gloves should be made available in case they might be required for tasks such as cleaning. Education on appropriate use of gloves should be provided.
Sick Staff:

Anyone who is unwell should not be at a workplace
If anyone develops symptoms at work such as a fever, cough, sore throat or shortness of breath, direct them to seek medical advice immediately. Remember that if a person becomes sick with these symptoms at work they may be suffering from a cold, the flu or respiratory illness and not COVID-19.
Remind staff of their leave entitlements if they are sick or required to self‑quarantine
Temperature screening before staff or visitors enter the premises is something workplaces may want to implement so they are able to make an informed decision about whether a staff member should be granted or denied access to the workplace. St John Ambulance Victoria is currently offering this service delivered by trained and qualified staff or can provide screening kits for organisations to conduct their own screening.
Flu Vaccinations
It is recommended that everyone who is able should get a flu shot, as getting the flu and COVID-19 at the same time can make staff very unwell
Have a COVID-19 Safe Plan for Workplaces and Premises:
Your plan should address the following areas:
What will be done to manage risks from restarting business after shutdown?
How will you ensure all your staff know how to keep themselves safe from exposure to COVID-19?
How will you gather information on the wellness of your staff to ensure that they are safe to work?
How will you operate your business in a way that keeps staff and others safe from exposure to COVID-19?
How will you manage an exposure or suspected exposure to COVID-19?
How will you evaluate whether your work processes or risk controls are effective?
How do these changes impact on the risks of the work that you do?
List the practical steps taken to address each of these areas and who will be responsible for implementing them.
Training:
Staff at all organisations can benefit from training on infection control to provide them with more background on how infections spread and the best and most proven techniques to prevent their spread. The Workplace Infection Control eLearning is an ideal course completed online at home in just 45 minutes, making it suitable to complete before employees are due to return to work.
COVID-19 Workplace Reopening Guidelines for Retail and Shopping Centres
In addition to the measures outlined for all workplaces, retail and shopping centres may wish to implement a few extra measures:
Encourage contactless payment where possible
Place signage requesting customers only touch objects they are going to buy
Have customers pack their own shopping and if they are using re-usable shopping bags
Provide alcohol-based hand sanitiser in appropriate locations for customers to use, such as entries and exits
Installing clear screens where workers and customers will be in close proximity to each other
COVID-19 Workplace Reopening Guidelines for Healthcare and Aged Care
In addition to the measures outlined for all workplaces, healthcare and aged care facilities may wish to implement a few extra measures:
Asking health screening questions prior to allowing entry

Requiring evidence of a flu vaccination from visitors

Additional PPE requirements for staff and visitors due to the additional risks that may be present, such as eye screens and gowns
COVID-19 Workplace Reopening Guidelines for Education and Training
Physical distancing of 1.5 meters may not always be practical in education settings, in particular when working with younger students and students with complex medical needs. A few additional considerations for education and training organisations to implement may be:
Staggering the start and end of the school day
Rearranging classroom furniture to provide maximum space between tables.
Opening windows during the day to promote air flow
Mixing of staff and students between rooms should be avoided where possible
Staggering breaks and time outside to limit contact between groups
A minimum teacher-to-student ratio of 1:8 to ensure staff can assist their colleagues with breaks, relief and other support where required
Students should not drink from water fountains, instead they should bring their own water bottle to school
---
For more detailed information on your industry, visit the Safe Work Australia website which contains COVID-19 information for workplaces.
As restrictions are lifted, many workplaces will be quick to implement their back-to-work plans, however, any return to work effort will be a gradual process. Unfortunately, it won't be as simple as a national 'back to the work' day, but with planning and preparation organisations can reduce risks and be ready to respond.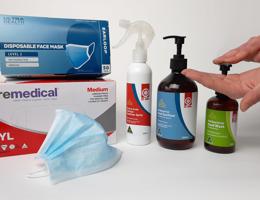 Pandemic PPE Kit
This kit contains all the essential items required for safely operating during a pandemic.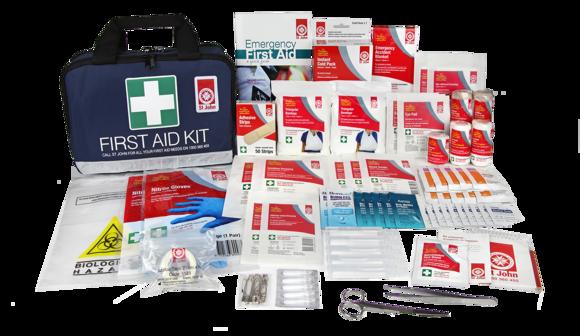 FIRST AID KITS, SUPPLIES & REFILLS
Being prepared with the right First Aid Equipment that is easily accessible and visible will reduce risks and response times in an emergency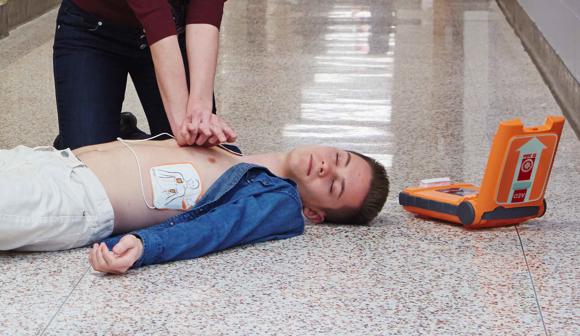 DEFIBRILLATORS
Having a defibrillator means you can step in with the tools to save a life before paramedics arrive – every minute counts. Research shows survival rates of up to 70% can be achieved if an AED is on hand.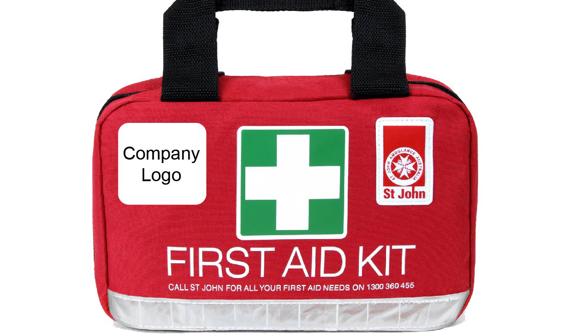 CORPORATE PRODUCTS & COBRANDING
Partner with one of Australia's most trusted organisations to create a practical corporate gift for staff or clients