The Man Behind the Green
13 Aug 2019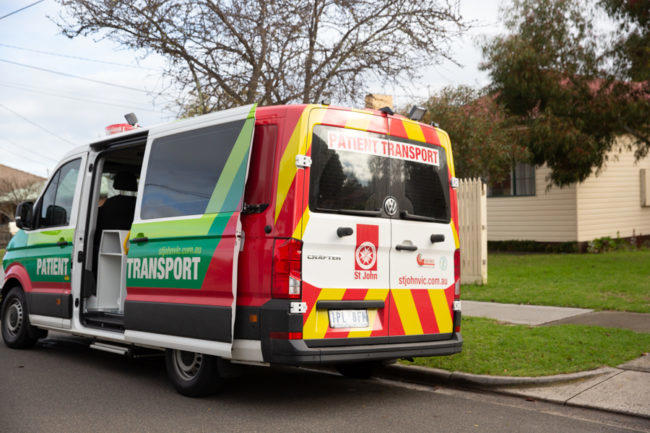 On Monday 1 July, we proudly commenced our expanded Non-Emergency Patient Transport (NEPT) service.
In order to service the new NEPT contract with Ambulance Victoria we opened four brand new branches in Ballarat, Geelong, West Melbourne and Keilor East and put 44 new Volkswagen Crafter vehicles on the road, tripling the size of our Patient Transport operation – a significant milestone for St John Ambulance Victoria.
With this new contract, came a lot of new recruits (140 to be exact) to the St John family, all coming from an array of colourful backgrounds and all with a different story to tell. 
One of these new NEPT recruits is Jan Jonker, who has had an incredible life journey so far that he has been willing to share.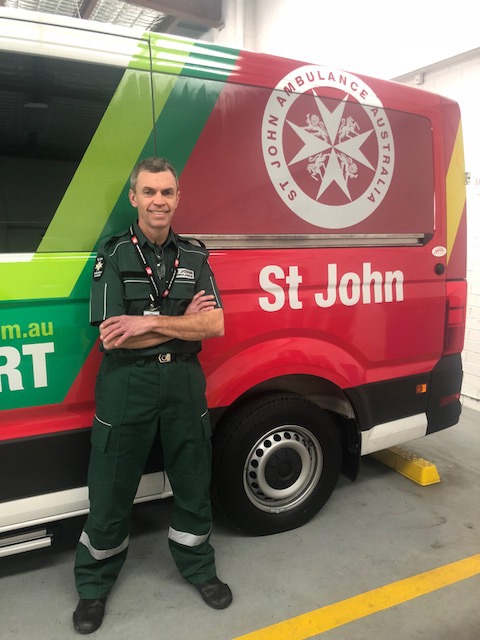 Jan grew up in Rhodesia/Zimbabwe in what would sound like a reasonably comfortable life up until his early twenties when his life suddenly did a 360. Jan was working as a diesel mechanic at a mine when an economic collapse occurred leading him to have to make some tough decisions around using his income to either pay his rent or pay for food. Jan chose the former and ended up becoming extremely malnourished to a point that he became extremely weak.
A friend, who had not seen him for a couple of weeks and had grown worried about Jan, decided to go to his house and break down his door. When Jan's friend arrived at his home, he became exposed to a sight nobody wants to see – a barely conscious man in his bed, weighing only 40kg, knocking on death's door. Jan's friend immediately called a doctor who quickly realised there was no time for an ambulance and that Jan really didn't have long to live. His friend immediately picked him up and drove him to the nearest hospital.
On arrival at the hospital, the doctors advised there was little chance of Jan surviving the night and took steps to make him as comfortable as possible, expecting the worst.
After a night filled with anxiety, Jan survived the night and was then sent to the Palliative Care Ward where it was assumed he would see out his final days.
While he was in Palliative Care, Jan remembered an overwhelming feeling coming over him that he had so much more life to live and this wasn't the end. He hadn't driven a car, nor left the country – from that moment he was determined to fight and regain his life.
Jan spent a number of weeks in Palliative Care before moving into the Rehabilitation Ward. He spent months trying to regain weight, learning to walk again and try get his health on track. A whole year of rehabilitation passed before Jan started to feel like himself again.
Following this horrible life ordeal, Jan moved to South Africa where he was inspired to change his outlook on life further by Nelson Mandela. Jan was moved by Nelson Mandela's story and how prior to imprisonment, Nelson Mandela used tactics akin to terrorism to try and validate his point. However, whilst Mr Mandela was in prison, he educated himself, changed his mindset and ultimately his tactics to reach the same goals as prior to his imprisonment – only this time in a more peaceful and inclusive way. 
Jan used this newfound determination and moved to Australia, had a family and created a comfortable life for himself and his family.
Jan's incredible determination to live and turn his life around whilst going through a very dark period is inspirational and humbling to us all. 
At St John Ambulance Victoria we emphasis 'Our Safe Place' – which includes a focus on compassion and acceptance, as well as respect for others, regardless if they are a St John employee or a member of the community.
Jan's story is a reminder that we all have our own story to tell and that we all come from different backgrounds. So regardless of your colour, race, gender or religious beliefs, we all have our place here.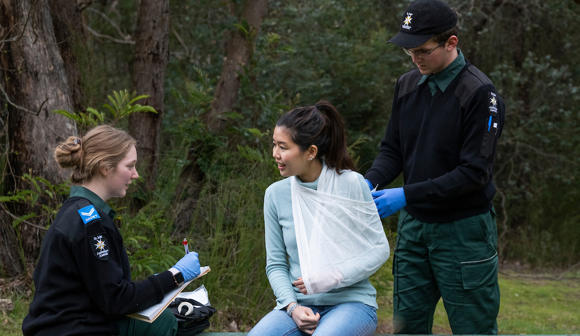 Volunteer with St John
Join our team of dedicated volunteers who provide first aid services at events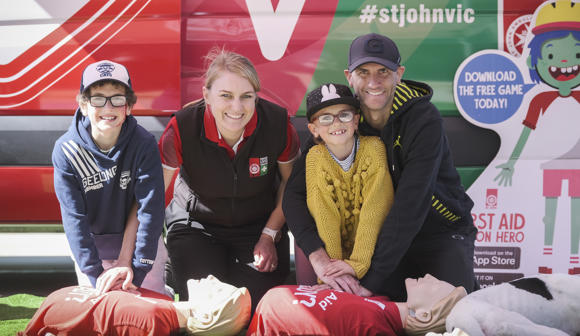 Community Programs
We deliver programs that make a difference and create resilient communities.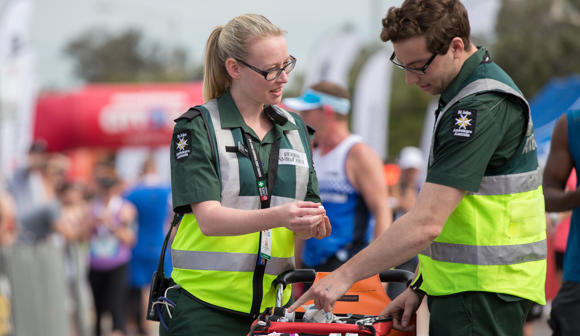 Event Health Services
St John Ambulance is the largest and most comprehensive provider of First Aid & Event Health Services in Victoria.