National Volunteer Week: Ballarat thanks hard workers – The Courier
08 May 2017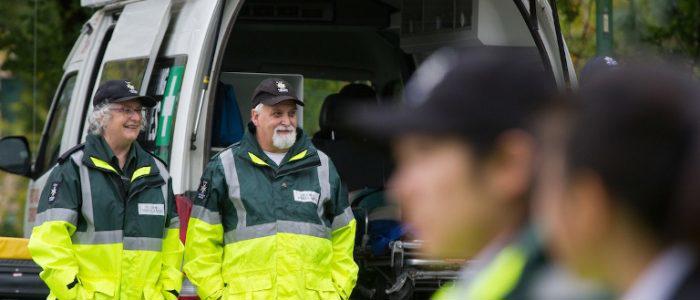 It takes complete humility, compassion and selflessness to volunteer your spare time to providing care and assistance to your community.
At St John Victoria we are very fortunate that our volunteers fully encompass these traits. We are so incredibly grateful for their ongoing commitment and efforts to contribute to the safety of our community and build resilience across Victoria.
In conjunction with National Volunteer Week, Ballarat City Mayor; Samantha McIntosh, paid tribute to many volunteers throughout the community at the Ballarat Botanical Gardens. Among those was St John Victoria volunteer; Graham Dent.
To read the article in full, take a look at The Courier online here.