Kids' Health Emergencies – Wangaratta Chronicle
26 Feb 2018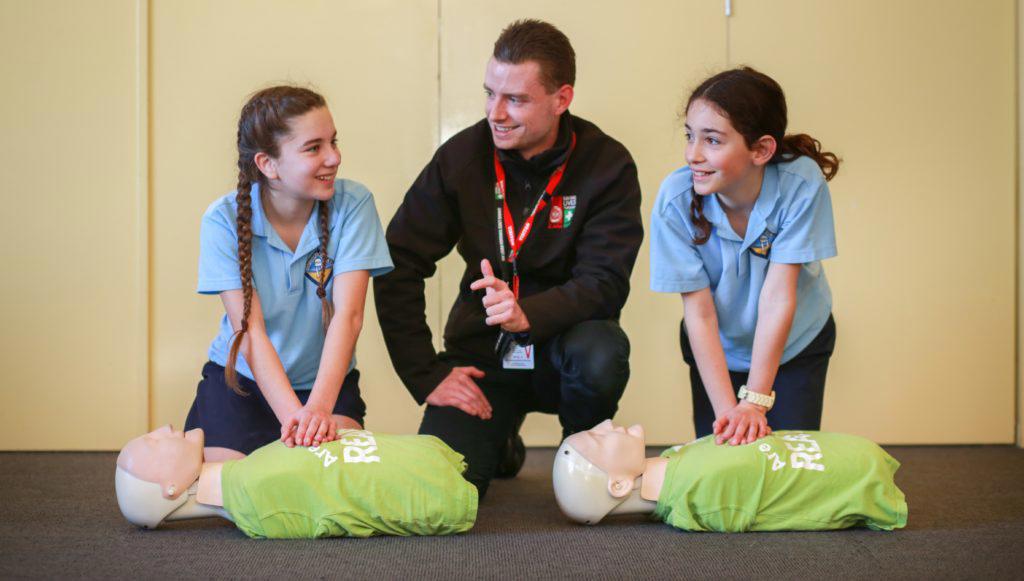 Appin Park Primary School students received aged appropriate First Aid lessons thanks to a visit from the St John Ambulance Victoria First Aid in Schools Program.
First Aid in Schools is specifically designed to strengthen community resilience and ensure children are confident and capable to respond in an emergency.
Read more in this article from the Wangaratta Chronicle.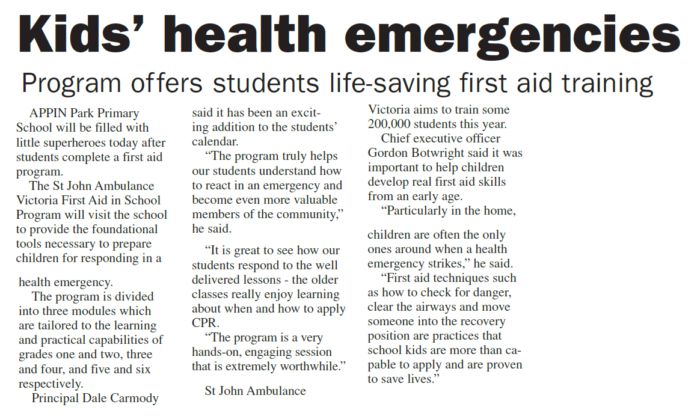 FIRST AID IN SCHOOLS PROGRAM
Did you know we train 200,000 Primary School children each year in First Aid for free?
FIRST AID GAME APP
Learning First Aid can be fun! Learn the fundamentals of First Aid in a gamified experience. Download the FREE game on Apple App store or Google Play store.
ST JOHN YOUTH
For those between the ages of 12-17, we offer a dynamic and engaging youth program do develop confidence and skills. Find out how students and schools can get involved.