Hand Sanitiser – Top 5 Things You Really Need to Know Before Buying
06 Aug 2020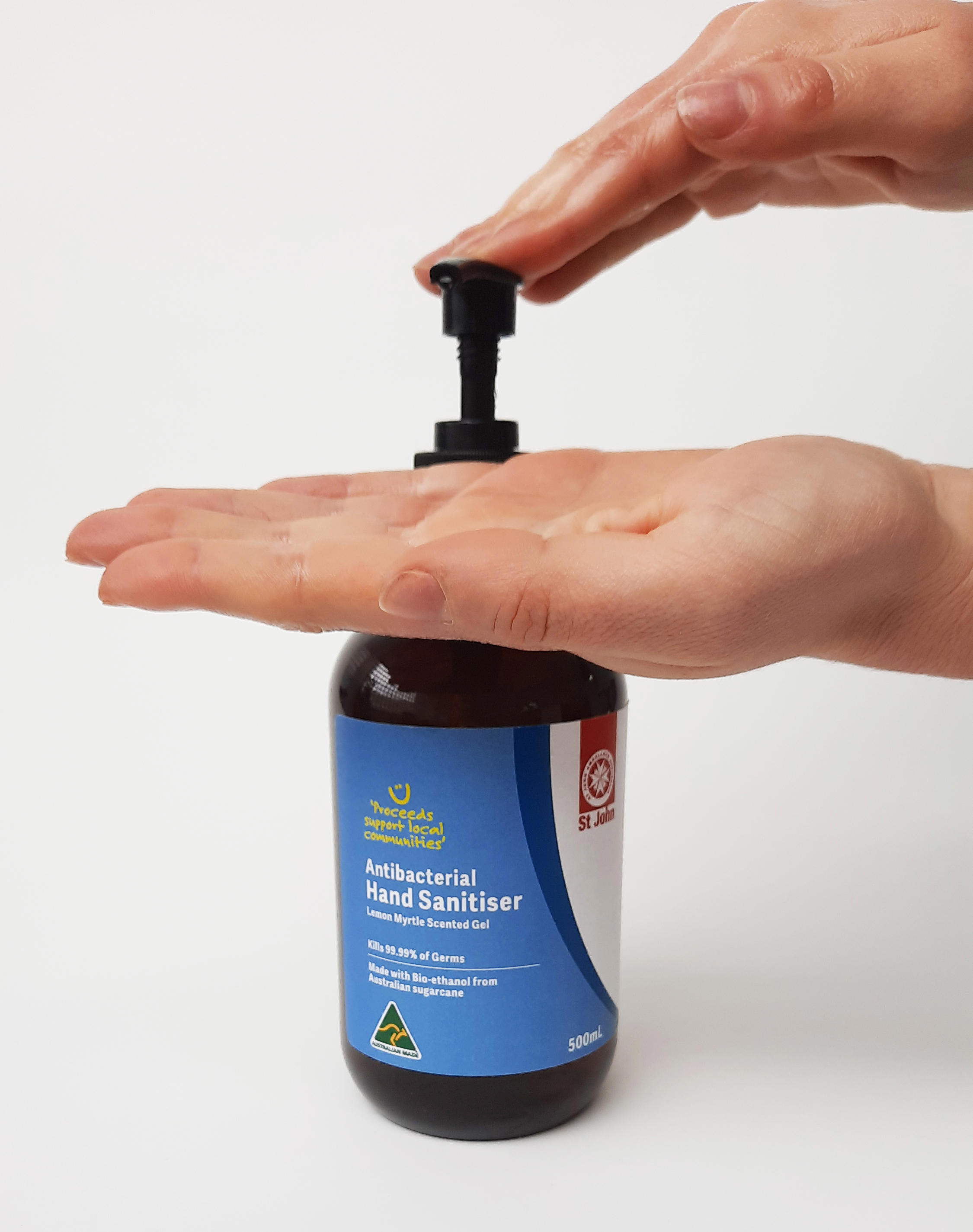 Hand hygiene is a term we're all very familiar with - we know washing and sanitising our hands frequently is the single most effective way to prevent the spread of infections. Washing hands frequently or using alcohol-based hand sanitiser substantially reduces potential pathogens (harmful microorganisms like viruses and bacteria) on the hands.
But what we may not know, is what exactly we're washing and sanitising our hands with. Do you know the ingredients in the products you're using? And more specifically, do you know the minimum alcohol content needed in sanitiser to provide adequate protection in a range of high-risk and healthcare settings? We've separated the facts from the myths and broken down the top 5 things you really need to know before buying hand sanitiser.   
First, let's explain a little about how they work. Hand sanitisers contain antiseptic ingredients. An antiseptic is a substance that is used to kill microorganisms or prevent the growth of microorganisms.
To ensure infections such as COVID-19 don't spread, hand sanitiser is best used in conjunction with frequent hand washing. Learn when to use and how to use hand sanitiser here.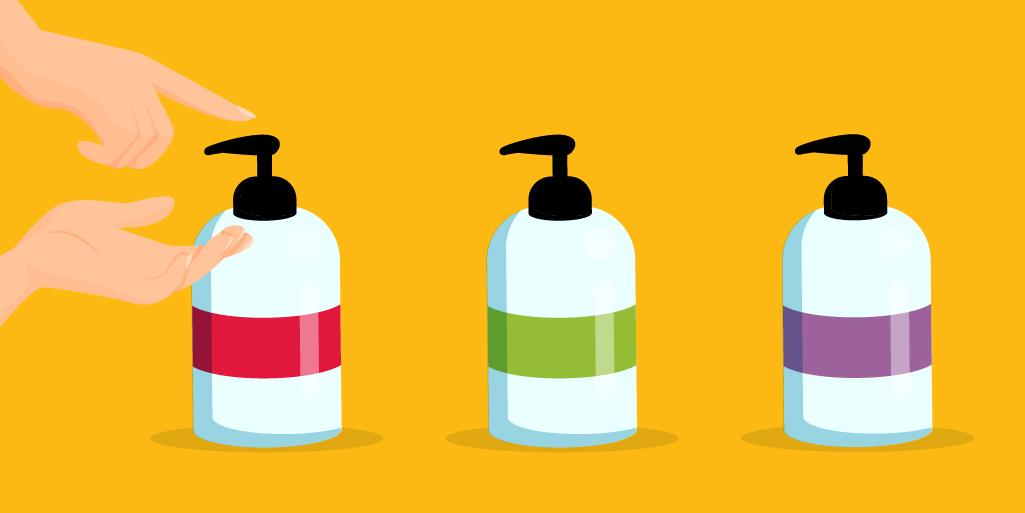 1. Three Different Types of Hand Sanitisers Available
There are currently three types of hand sanitisers currently available on the Australian market. Before purchasing, it's important you're aware of the differences.
Therapeutic hand sanitisers
These hand sanitisers are regulated by the Therapeutic Goods Administration (TGA). Therapeutic hand sanitisers must comply with specific requirements outlined by the TGA.
Cosmetic hand sanitisers
These hand sanitisers, or antibacterial skin preparations, are considered to be 'general consumer products' (cosmetics) and are not regulated by the TGA if they:
are for personal or domestic use only and not for use in a health care setting (this includes aged care facilities)
have claims that are limited to particular levels of activity against bacteria or germs (for example, kills 99.9 per cent of germs)
have no claims against viruses
that contain only low-risk ingredients (i.e. does not contain a substance included in Schedules 2, 3, 4 or 8 of the Poisons Standard)
are not presented for use in connection with disease, disorders, medical conditions or certain medical procedures.
WHO Formulation
World Health Organization hand rub formulations - This formulation is suitable for use in healthcare facilities and by consumers.
2. Activity of alcohols
Alcohol is the main ingredient used in sanitiser to protect against disease-causing microbes. Some hand sanitisers on the market have as low as 30 per cent alcohol content which can be virtually ineffective at killing viruses. The problem with low-alcohol sanitisers is they may not have been tested or approved with data demonstrating their effectiveness. Experts state the gold standard is sanitiser with 70-80 per cent alcohol. High alcohol-based hand sanitisers are the most effective at killing not only the bacteria, but particular types of viruses. St John Victoria's new Australian made hand sanitiser range is made with bioethanol – an alcohol derived from Australian sugarcane. Bioethanol is sustainable and plant based, making it an environmentally friendly option compared to ethanol sourced from petrochemicals. In contrast, too much alcohol (for example 100%) is nowhere near as effective as 70 per cent, this is because water is necessary to make sanitisers effective.
3. Product Packaging
The packaging of some hand sanitisers is important to look at, as some new entrants in the market are using packaging resembling food or beverage products. This is particularly concerning as children could easily mistake hand sanitiser (particularly the liquids rather than the gels) for a drink and ingest it. For example, some hand sanitisers are being supplied in plastic bottles with a pop-top lid, which resembles children's drink bottles. Additionally, we all want to continue looking after our environment – one way we can achieve this is by simply purchasing product with recyclable packaging. St John Victoria's new Australian made hand sanitiser range uses 100% recyclable packaging – reducing the impact on the environment.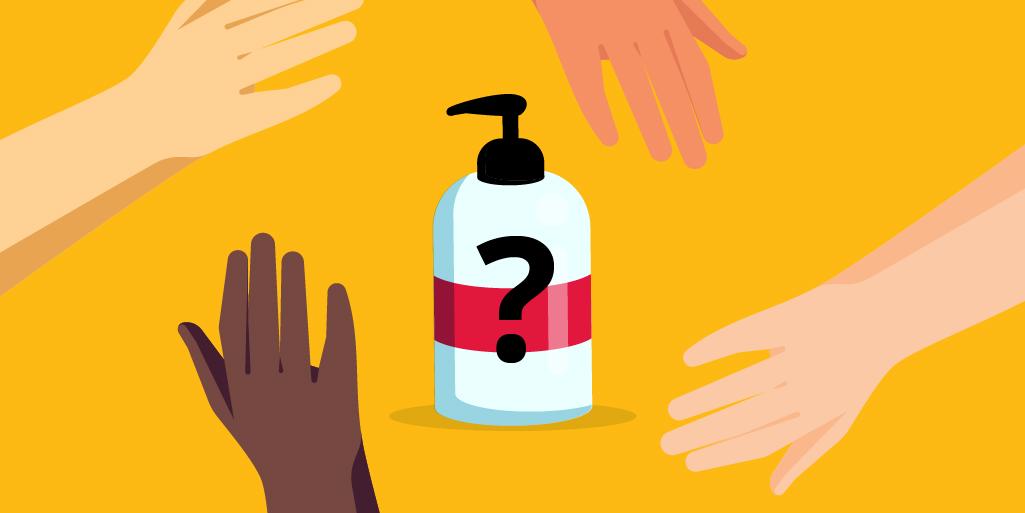 4. Where the product is made
Most of us are looking to make socially responsible purchasing decisions, and buying an Australian made product is a way we can play our part in supporting the local economy. Many hand sanitisers are manufactured offshore and include imported ingredients, so before purchasing check to see if the product has the Australian Made logo and is made from a high proportion of Australian-sourced ingredients.
5. Ingredients
When purchasing any product, it's always important to check the ingredients. Specifically, with hand sanitisers, depending on what ingredients have been used can dry out the skin with the regular use that is currently recommended. When looking for your next hand sanitiser, check to see if parabens or sulphates have been used. It's best to purchase a product which contains ingredients such as Aloe Vera, Vitamin E and Glycerin which will keep the hands moisturised, such as the St John Victoria's Range. Additionally, buying a hand sanitiser made with Bioethanol – derived from Australian sugarcane – continues to support the local Australian economy and is a much more environmentally friendly option as it is a renewable source, unlike petrochemically derived ethanol which depletes the earth.
Using hand sanitiser is a great way to keep up good hand hygiene, however, it's always best to use this alongside frequent hand washing – this provides the best prevention against the spread of infections. Before purchasing your next hand sanitiser, look for these top 5 things so that you're buying the most effective and ethical product you can find. 
---
References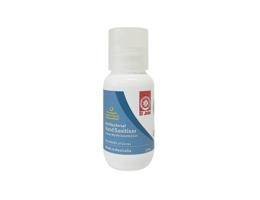 Antibacterial Hand Sanitiser Gel - 50ml
Product code: 501530 Handy travel size. Australian Made. Lemon myrtle scented with 70% Bio-Ethanol. Kills 99.9% of germs. Moisturising Aloe Vera, Vitamin E and Glycerin.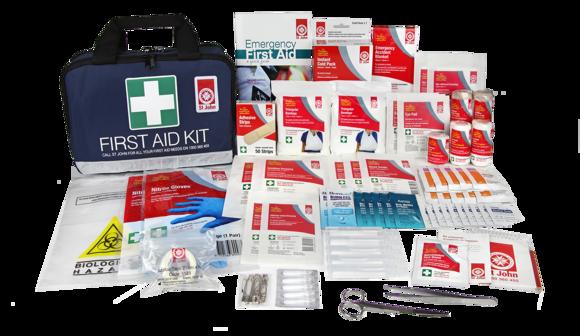 FIRST AID KITS, SUPPLIES & REFILLS
Being prepared with the right First Aid Equipment that is easily accessible and visible will reduce risks and response times in an emergency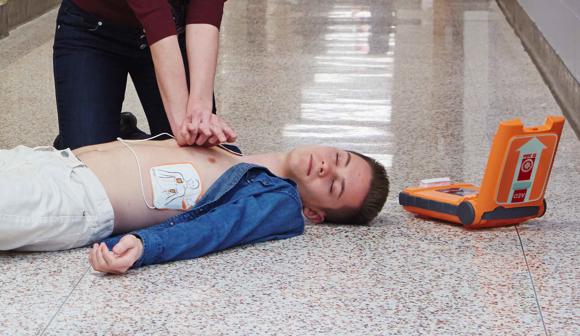 DEFIBRILLATORS
Having a defibrillator means you can step in with the tools to save a life before paramedics arrive – every minute counts. Research shows survival rates of up to 70% can be achieved if an AED is on hand.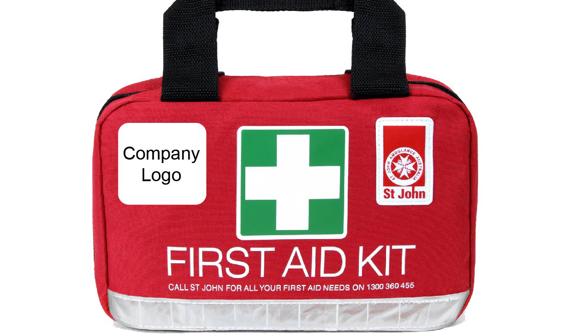 CORPORATE PRODUCTS & COBRANDING
Partner with one of Australia's most trusted organisations to create a practical corporate gift for staff or clients