Cardiac Arrest: 90% Death Rate Shows No Signs of Slowing Down
14 Feb 2020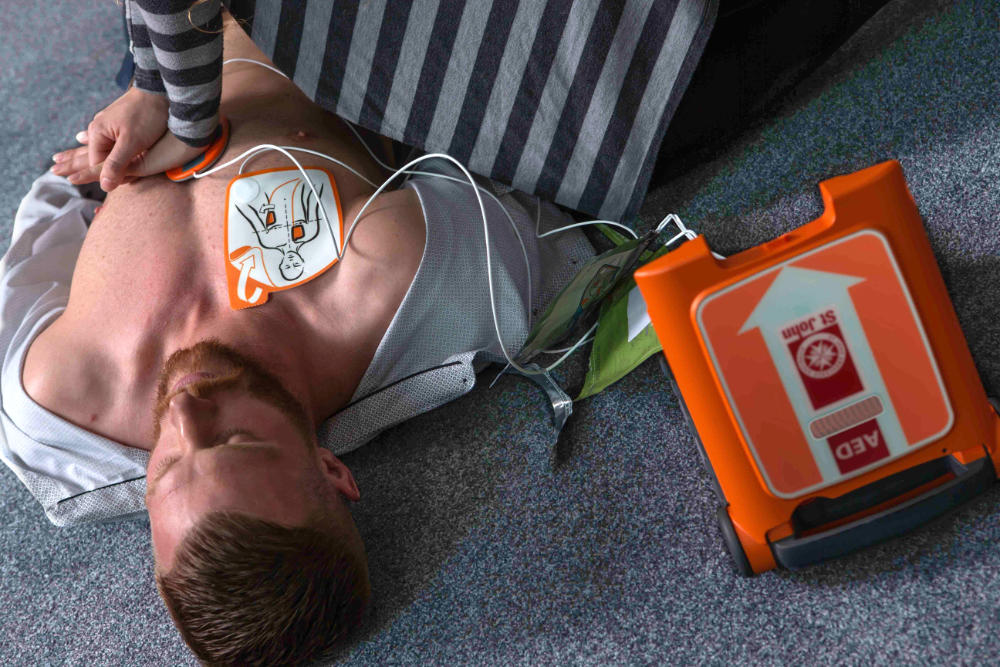 A sudden cardiac arrest (SCA) can occur to anyone at any time and often has no warning signs. Often, SCAs happen in public spaces, like when doing the grocery shopping or working out at the gym, so often the SCA casualty is heavily reliant on bystanders to step up and provide urgent emergency First Aid.
Out-of-hospital cardiac arrest (OHCA) – when a person's heart suddenly stops pumping blood around the body, caused by an abnormal heart rhythm - remains a leading cause of death across the nation, particularly in Victoria. Across Australia each year, as many as 30,000 OHCAs occur and unfortunately, the death rate remains at 90% - cementing OHCA as one of the leading causes of death in Australia.
Fortunately, if we all work together, this death rate can be decreased. How can this be done you ask? Well, this cannot be achieved without the assistance of the public. By bystanders providing early cardiopulmonary resuscitation (CPR) coupled with early defibrillation and an effective system of care, OHCA survival rates can be increased.
Each year, Ambulance Victoria produces The Victorian Ambulance Cardiac Arrest Registry (VACAR) as a quality assurance initiative. The report provides an overview of out-of-hospital cardiac arrest epidemiology and outcomes in the state of Victoria. It captures data on all out-of-hospital cardiac arrests attended by emergency medical services in Victoria. The latest  2018/19 Victorian Ambulance Cardiac Arrest Registry Report has reported significant findings about OHCA rates in Victoria.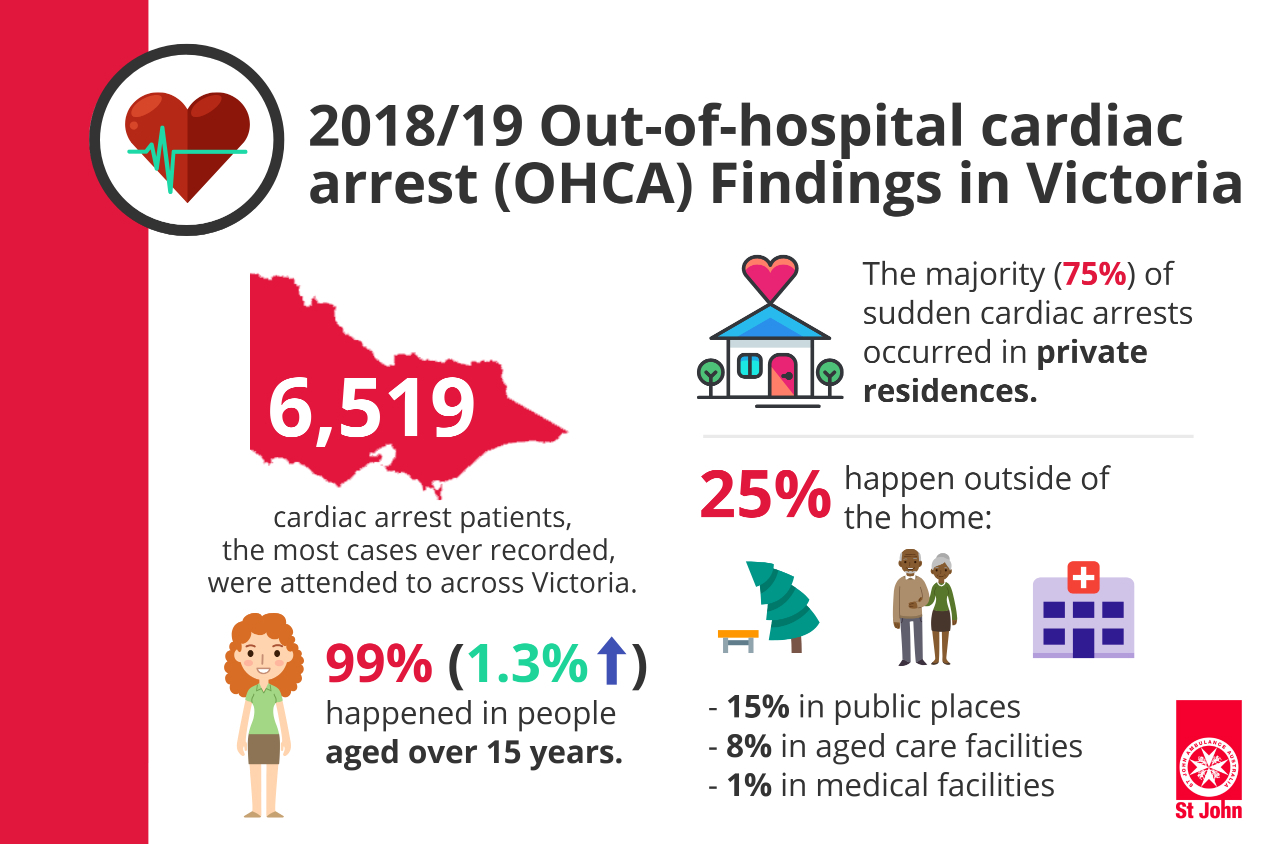 1. 2018/19 saw the most ever cardiac arrest patients

Across the year's 2018/19, a startling 6,519 cardiac arrest patients were attended to across Victoria – the most cases ever recorded. Of these, 6,433 (99%) were in adults aged over 15 years. This is a 1.3% increase year-on-year of the number of cardiac arrests, highlighting the profound importance of being ready with the necessary skills and equipment should an emergency arise.
2. The majority of sudden cardiac arrests occurred in private residences
Most occurred in private residences (75%), with just 15% in public places, 8% in aged care facilities and 1% in medical facilities. With an overwhelming majority of OHCAs occurring in private residences, often the patient is in the presence of family members and/or friends when the emergency occurs. This underscores the importance of at least one person in each home being prepared to start CPR.  


3. Bystander CPR has increased 14% over the last decade
Bystanders play a vital role in improving OHCA survival. In fact, three of the four steps of the OHCA chain of survival are most effective if carried out by bystanders. Thankfully over the last decade, there's been a substantial increase in members of the community stepping in to help. In fact, bystander CPR has increased in the past decade from 48% to 62%, with patients who received bystander CPR having a higher survival rate (14%). Furthermore, public Automated External Defibrillator (AED) usage has tripled in the past decade and a record 97 patients were defibrillated by a publicly accessible defibrillator in 2018/19.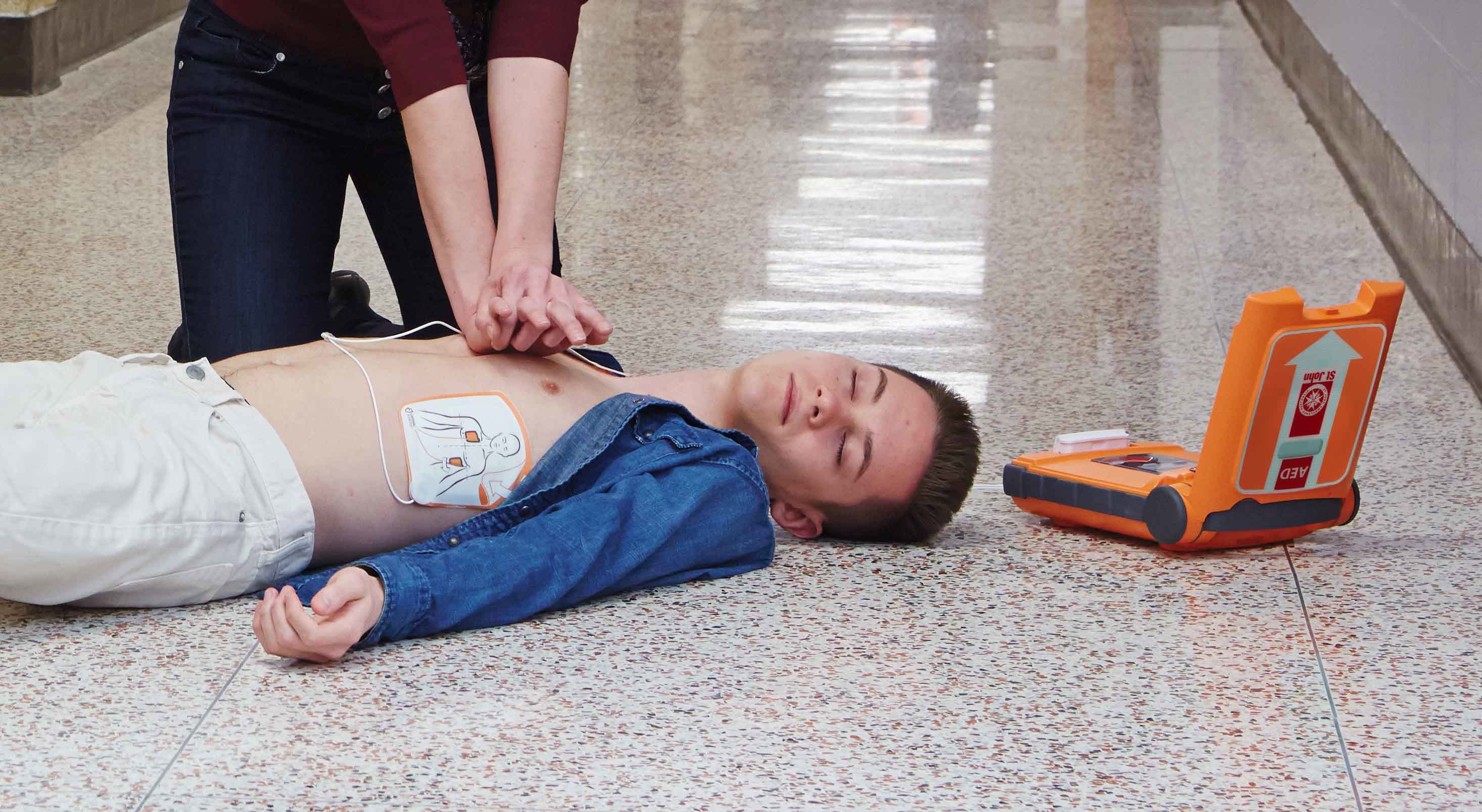 4. More cardiac arrest patients are returning home to their families
With thanks to greater bystander involvement coupled with the fastest ever recorded response time (7.5 minutes), more cardiac arrest patients are returning home to their loved ones (365 patients). In years 2018/19, 365 patients were discharged alive from hospital and the highest utstein survival rate (39%) was recorded. Additionally, 89% of survivors were able to return home to their families and 74% of patients were able to return to work. 

5. The death rate from out-of-hospital cardiac arrest patients remains at 90%

Although there have been significant positive steps towards bettering bystander cardiac arrest involvement and increasing survival rates, typically 90% of cardiac arrest patients don't make it home - an alarming statistic! However, if early CPR together with defibrillation is provided within minutes, this offers the best chance of survival. For every minute that passes without CPR and defibrillation, the chance of survival for a casualty decreases by 7 to 10 percent. In a cardiac arrest episode, the best way to increase the likelihood of the casualty surviving is by following the Chain of Survival – the internationally recognised initiative aimed at maximising cardiac survival rates for out-of-hospital cardiac arrests. The four-key links in the chain involve correct identification and early access to help (000), early CPR, and early access to advanced cardiac life support. If ever in this situation, by following these steps we can increase the likelihood of causalities surviving a cardiac arrest episode. You can learn more about the Chain of Survival here.


Someone collapsing into unconsciousness in mere seconds is not something to be taken lightly; cardiac arrest is the biggest known killer of our modern world. Unfortunately, the number of deaths occurring from cardiac arrests don't show any signs of slowing down so if we want to see our loved ones surviving, it's up to us to step in. At St John, we strongly believe that with the right knowledge, the right training and the right equipment the community can together increase the cardiac arrest survival rate for all of us.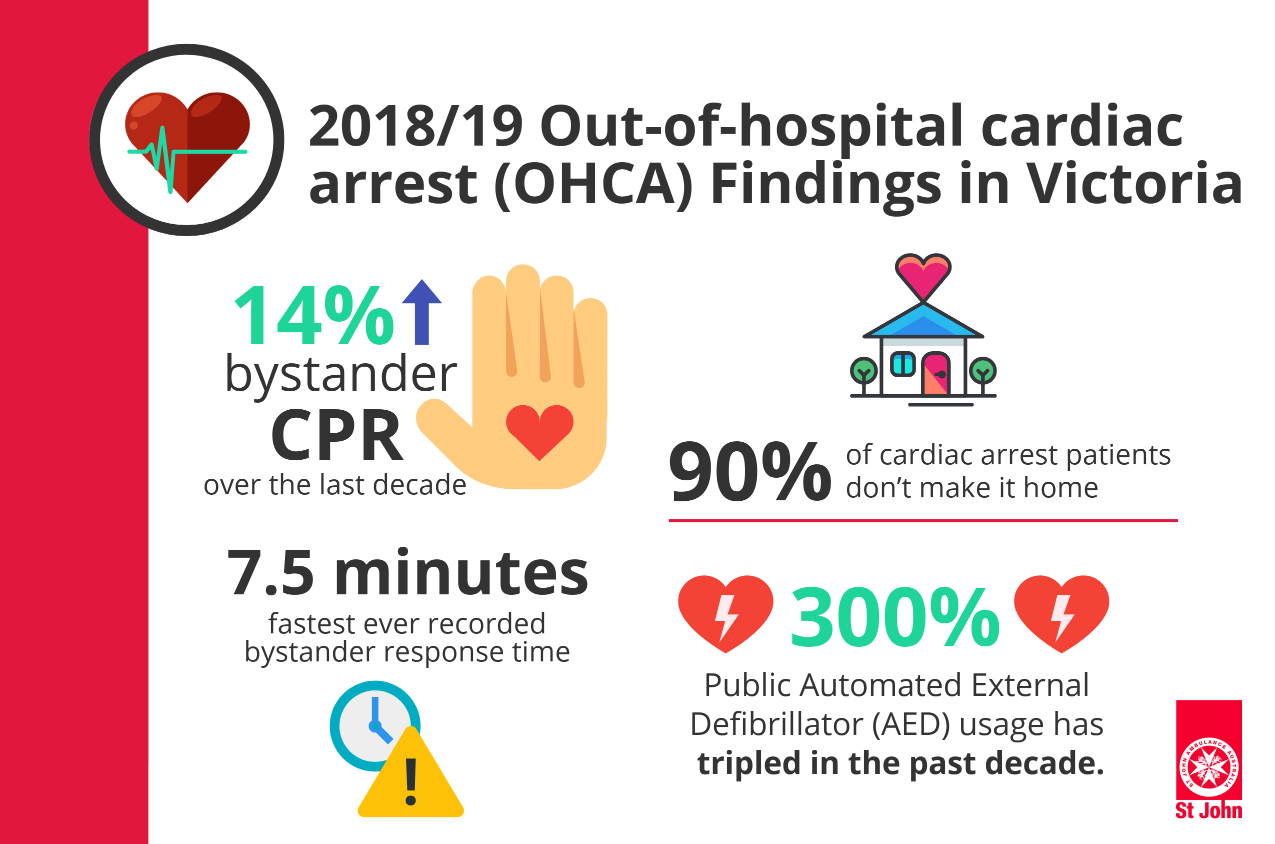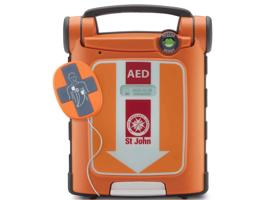 St John G5 with Intellisense CPR
The G5 is the only AED to combine real-time CPR feedback with user-paced rescue prompting.
---
References:
Dr Jocasta Ball. (2020). Victorian Ambulance Cardiac Arrest Registry 2018-2019 Annual Report. Available: https://www.ambulance.vic.gov.au/wp-content/uploads/2020/01/VACAR-Annual-Report-2018-2019_FINAL-APPROVED-COMPRESSED.pdf. Last accessed 7th February 2020.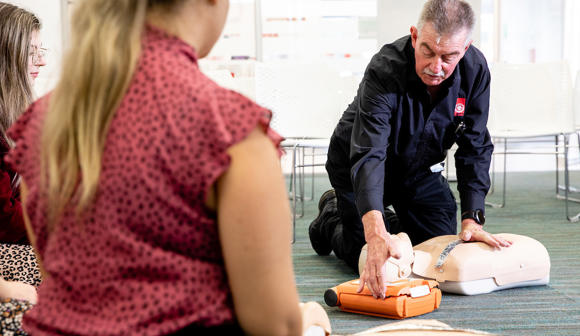 Shocktober 2023
Check out all the events we're hosting to support Victorians this Shocktober from free CPR training, give aways and more.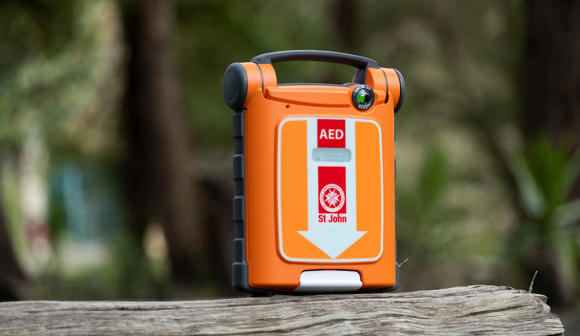 How to choose the right Defibrillator for you
Choosing a defibrillator can be hard. Read our list of things you should consider when choosing the right defibrillator for your needs.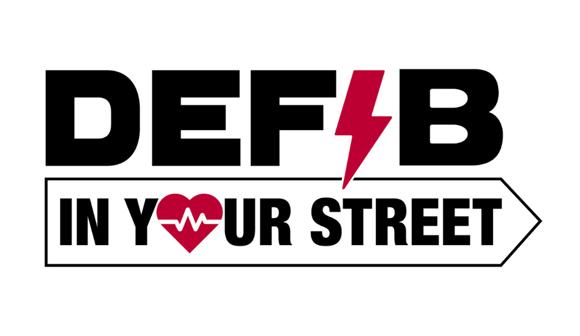 Defib in your street
After the successful launch in the Suburb of Reservoir in 2022, Defib in Your Street is currently aiming to make St Albans and the 3021 postcode the safest place in Australia to have a sudden cardiac arrest.
Find out more about the program.