Meet Sandra Jose: Breaking Down The Classroom's Four Walls
09 Feb 2023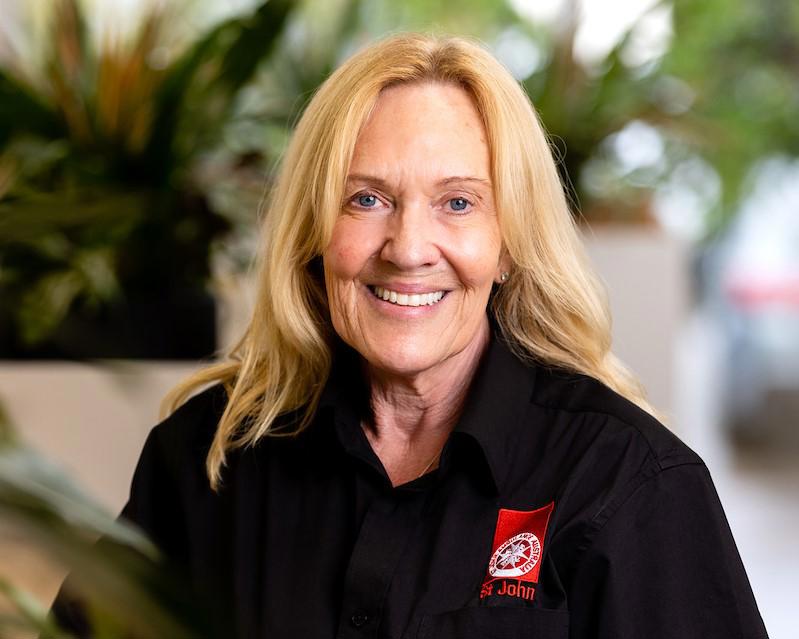 Sandra Jose is a former police officer who spent 13 years as a Senior Detective with the Victorian Police. She competed as a bodybuilder for over 25 years, representing Australia, with more than 22 First Place titles. She was also a writer for various fitness magazines, and developed the first ever teenage fitness program.
But eventually, Sandra found a different calling…
An avid learner, Sandra actively returned to school, obtaining qualifications in various areas including Accounting, Biochemistry, Food Technology, and Law. One day, while completing her Certificate III in Individual Support (Ageing, Home and Community), Sandra was asked if she wanted to be a nurse.
"This was amusing to my mother because all the women in her family were nurses and I said I would never be a nurse. But I ended up loving being a nurse and I love working in aged care," she said.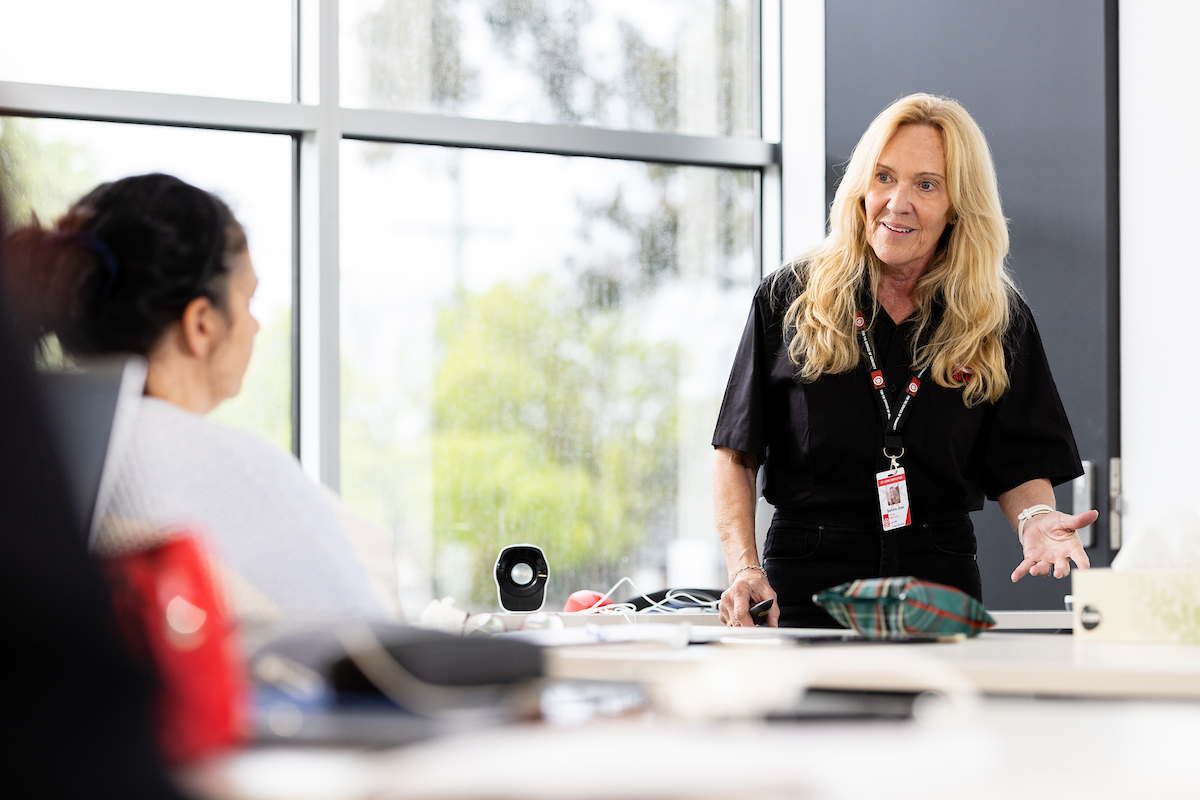 After completing an Advanced Diploma in Nursing, Sandra decided she wanted to help improve the quality of staff in aged care. She completed a Certificate IV in Training & Assessment – and now here she is, training the first cohort of students in St John Ambulance Victoria's latest course, CHC33015 Certificate III In Individual Support (Ageing, Home and Community).
Sandra brings a wealth of knowledge and experience to her students, with over 35 years in the health and fitness industry. Her interests range from dancing (she is a ballet, ballroom, and line dancer) and knitting, to working on her car, and restoring old furniture. And if you're a fan of football or cricket, you might find a fellow supporter in Sandra!
We had a chat with Sandra, and here's what she shared:
Who would you recommend this course to?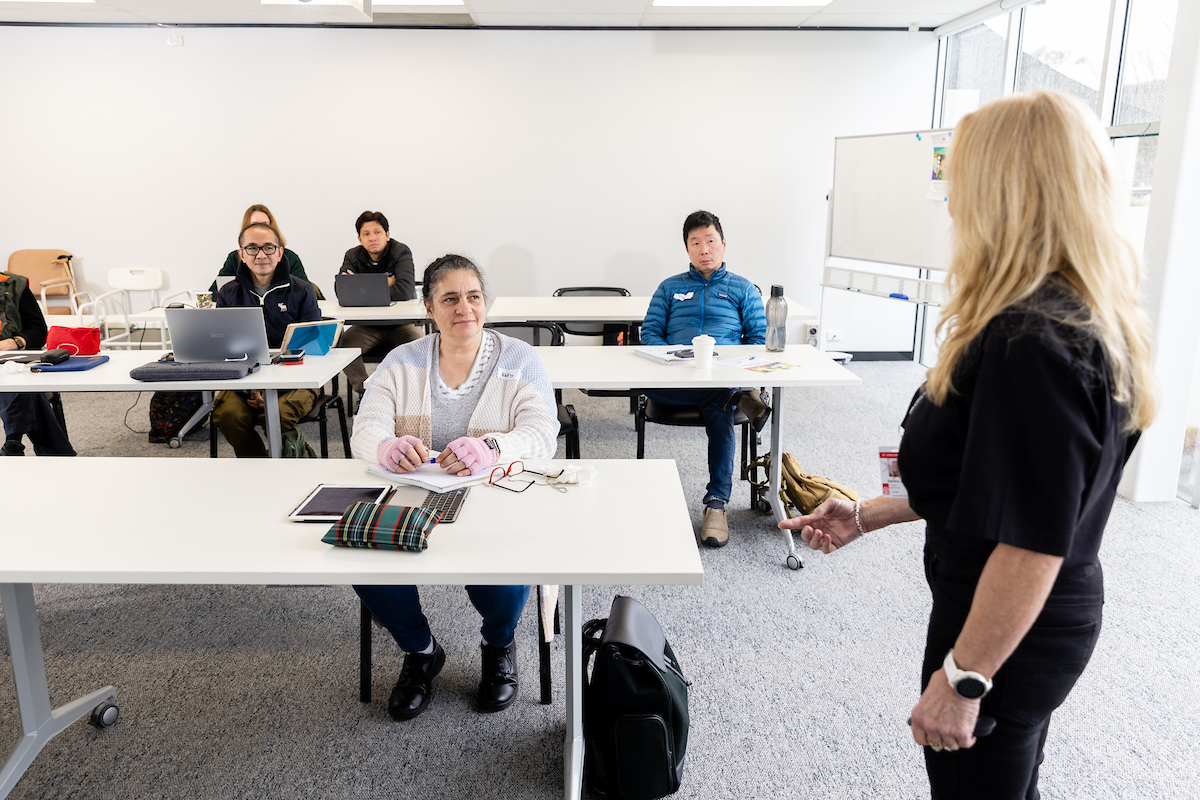 I would recommend this course to a range of people, especially:
If you are young and not sure of what direction you want to take in your career. In this course, you will learn basic skills that you will carry on throughout your life – a great reference point for any future employer if you plan to work in aged care.
If you are interested in nursing or becoming a paramedic. This course is a great starting point that introduces you to the medical field. At the end of the course, you can start working in aged care, then proceed on with a diploma of nursing or even go further.
Mums wanting to get back to work after having a family. St John runs the course one day a week and you can arrange your home studies around the family. Then, when you do start work, you have the flexibility of picking days and times that suit your family.
Men – we need more men in aged care. As we look after both men and women (with a lot of personal care involved), some men are more comfortable having another man caring for them.
Semi retirees, who want to work for a few more years but do not want a Monday-to-Friday, 9-to-5 job. After this course, you will be able to work one or two shifts (or more) a week, for as long as you want!
What sort of impact can students make on the community?
The impact on the community is beyond what you could ever imagine. You can make a world of difference to someone's life, even with just a smile! This job is not easy at times, but the rewards you get from helping someone else is very much worth it.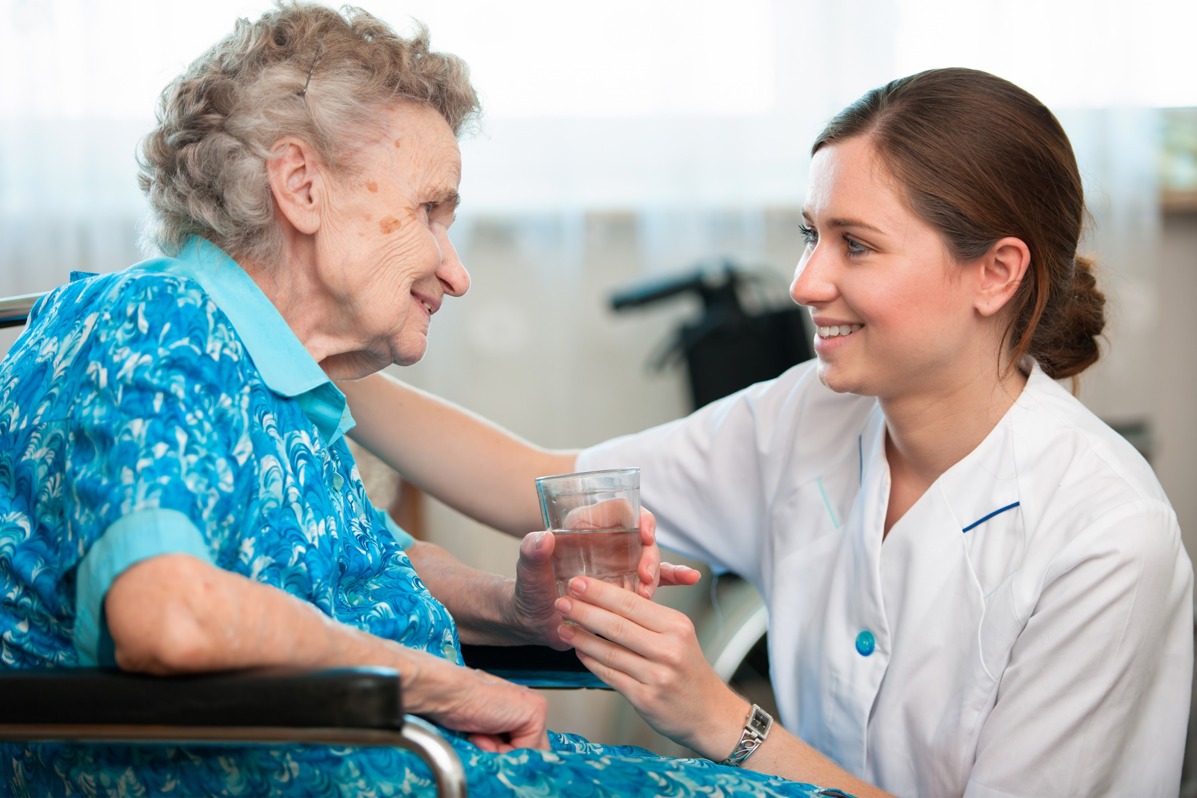 What do you enjoy about your career as a trainer?
I absolutely loving teaching, and I think my style is a little unorthodox. I want the students to have an experience, not just learn. I also want them also to be work-ready when they finish this course.
Additionally, I love education. I believe that freedom comes from learning – the more you learn, the more the world opens to you. Every single person can achieve whatever they want, as long as they want it enough. And I have the opportunity to assist them in achieving this – how good is that!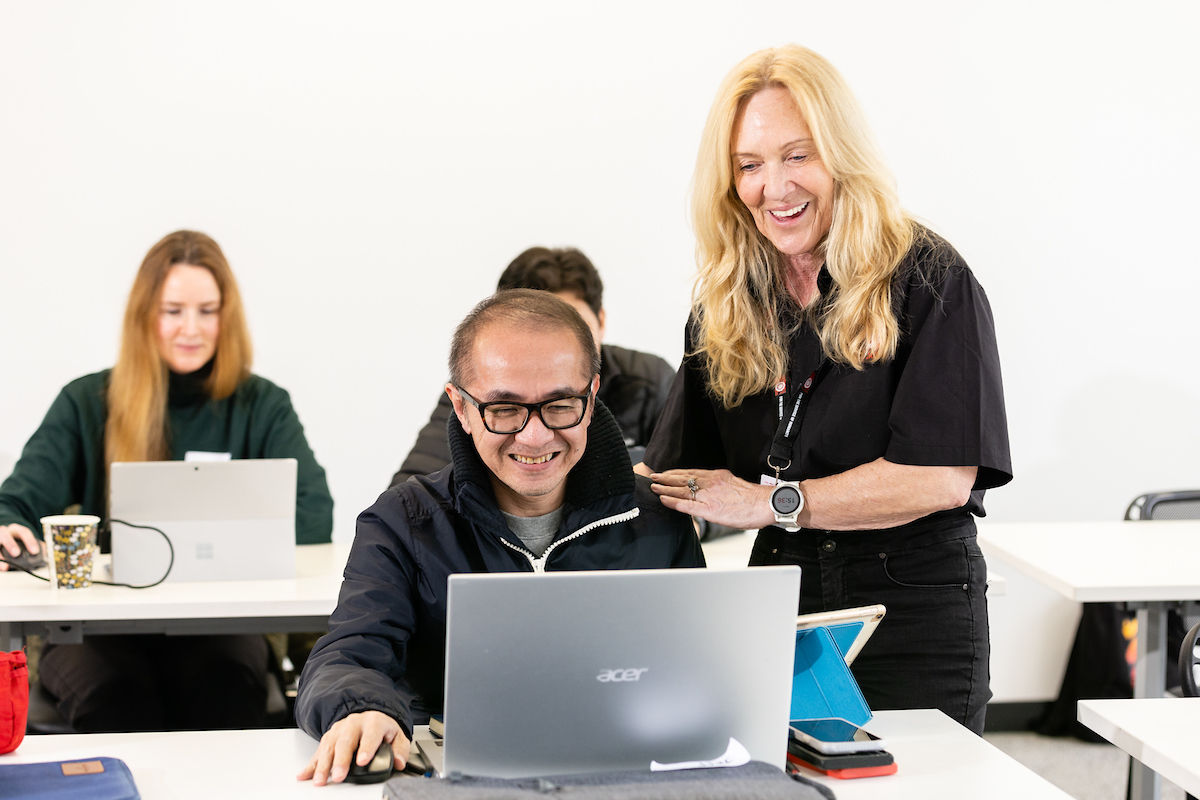 As a trainer, I take so much pride in seeing my students opening up and becoming a group, getting to know each other and working together. It's like a little light that flicks on: seeing a person develop along the way, from the first day when everything seems so foreign to them and they feel nothing is making sense, to the time when I see the looks on their faces when things click together, when they learn something new, and then that light goes on.
An example that happened recently that made me so proud was when one of my students, who was having difficulty with communicating, got up in front of the whole class and explained a process perfectly – and even added a joke!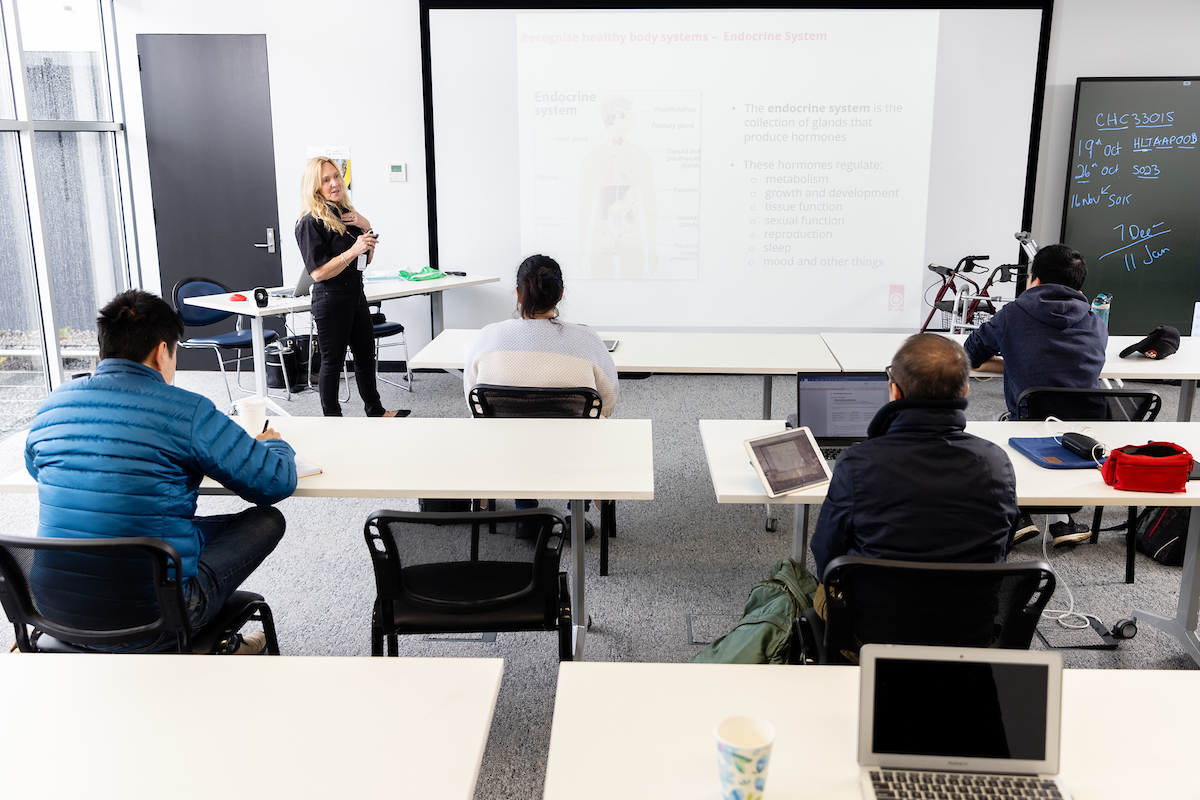 Are you interested in the St John CHC33015 Certificate III In Individual Support (Ageing, Home and Community) course? Click the link below to learn more.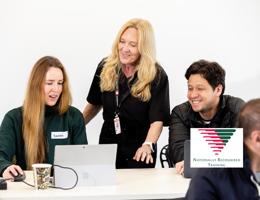 CHC33015 Certificate III in Individual Support (Ageing, Home and Community)
Provide person centred physical and social support, to people living in residential or aged-care.