Boost To Save Lives At The Movies, Not In The Movies – The Courier
13 May 2018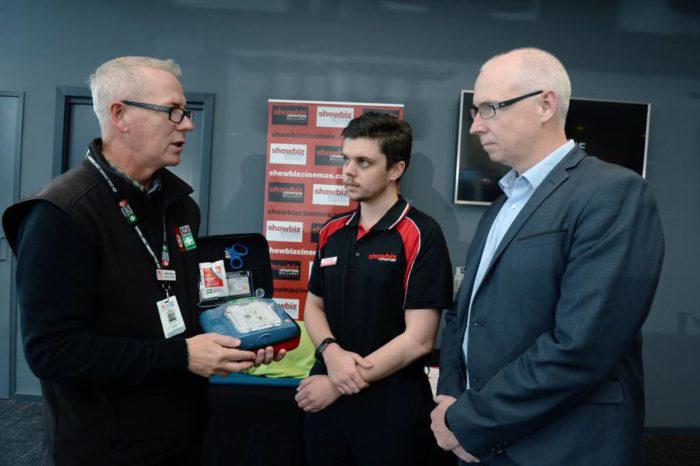 St John Ambulance Victoria recently called for Defibrillators in the workplace to become mandatory after research revealed low awareness for the life-saving devices across the state.
The non-profit organisation gifted five businesses throughout Victoria with a Defibrillator, boosting accessibility to Defibrillators for all Victorians if a Sudden Cardiac Arrest did occur.
Showbiz Cinemas Delacombe was one of five lucky businesses selected. As many community members frequently visit the business the onsite addition has been warmly received.
Read more in this article from the Ballarat Courier.