AEDs – The Simple Way We Can Reduce Sudden Cardiac Death Amongst Athletes
09 Jul 2019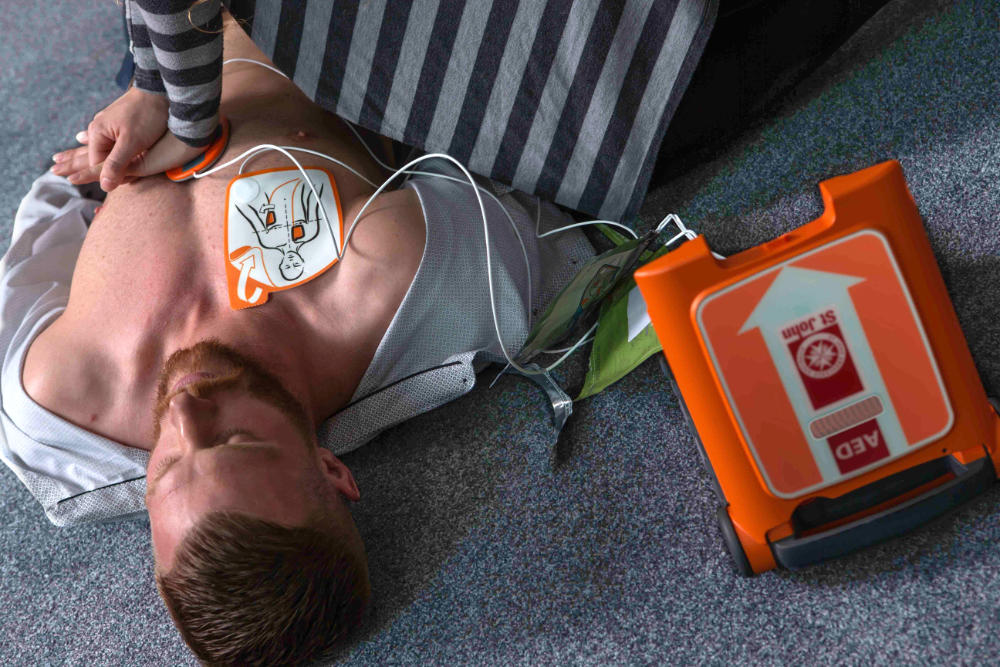 In Australia sport is such an important part of our culture, it's ingrained in our DNA which is why Australia has been labelled as the sport-obsessed country. Whether it be playing backyard cricket at a BBQ during the summer, heading down to the local footy club on the weekend to watch a mate, or heading to Marvel on the weekend to watch your AFL team rise or fall it's quite often the centre of Aussies' social lives and hobbies.
For the most part, sport is fun, thrilling, engaging and entertaining, but there is a more serious side to the topic that quite often gets swept under the carpet. We're talking about the broken bones and noses, concussions and most importantly sudden cardiac arrest.
Sudden Cardiac Death in Sport Facilities
Sudden cardiac death (SCD) is the leading cause of fatality in sport and recreation settings worldwide. Many cases of SCD amongst sport settings occur from previously undiagnosed cardiac disease, and often there is no warning signs or symptoms prior to cardiac arrest. Couple undiagnosed cardiac disease with rigorous exercise and it's no wonder that SCD is the leading cause of death amongst sport settings. Improved survival requires a rapid response from bystanders.

Installing Defibrillators in Sport Facilities Can Save Lives
To help prevent sudden cardiac death, there is a growing focus on ensuring the availability of automated external defibrillators (AED) in sport settings. Why is installing defibrillators so important? To put it simply, early defibrillation is part of the four steps in the chain of survival, without this crucial part of the process, the chance of survival following a cardiac arrest is significantly low.
To implement this change throughout the community, the Victorian Government rolled out a program (The Defibrillators for Sporting Clubs and Facilities Program – DSCF-Program) that provides sports clubs/facilities with an AED and basic first aid training as part of a broader initiative to increase access to, and awareness of AEDs.
The multiyear programme (2015-2019) aims to provide up to 1000 sport clubs and facilities across the State with and AED package, including an AED and 6 years of maintenance, tailored training on AED operation and instruction in CPR.
Interestingly, out of 191 respondents of the program, more than half (56%) has no previous training in AED use and knowledge on availability of an EAP at the club/facility was varied.
While there were positive outcomes from this programme, such as half of the respondents being newly trained in emergency first aid response, further improvements are required to assist members with embedding their AED into their club/facility EAP and practices.

The Bottom Line – Key Takeaways
Sudden cardiac death in athletes aged less than 35 years is most commonly caused by an underlying genetic heart disorder.


Systematic and intense physical training can lead to changes in the heart; however, these are not always detrimental.


Pathological changes to the heart caused by exercise may mimic characteristics of genetic heart diseases—for example, hypertrophy and fibrosis.


Increased education and awareness about sudden cardiac death, training in cardiopulmonary resuscitation, and accessibility to automated external defibrillators can help prevent sudden cardiac death in athletes, as well as non-athletes.
An AED is an important tool in responding to a medical emergency in sport. However, the AED can only be effective when people are confident with the broader emergency response process (including calling triple 0), when people know where to locate the AED and the AED has been properly maintained.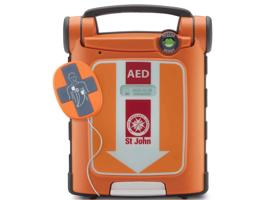 St John G5 with Intellisense CPR
The G5 is the only AED to combine real-time CPR feedback with user-paced rescue prompting.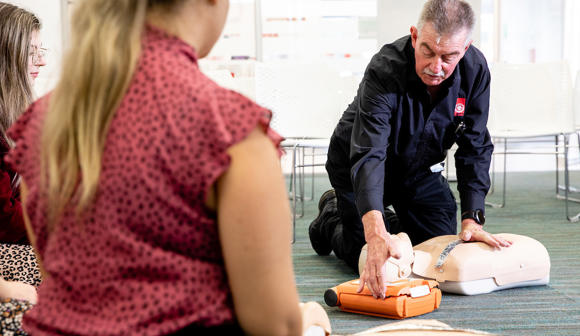 Shocktober 2023
Check out all the events we're hosting to support Victorians this Shocktober from free CPR training, give aways and more.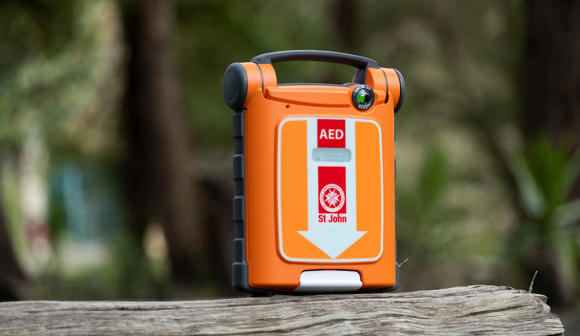 How to choose the right Defibrillator for you
Choosing a defibrillator can be hard. Read our list of things you should consider when choosing the right defibrillator for your needs.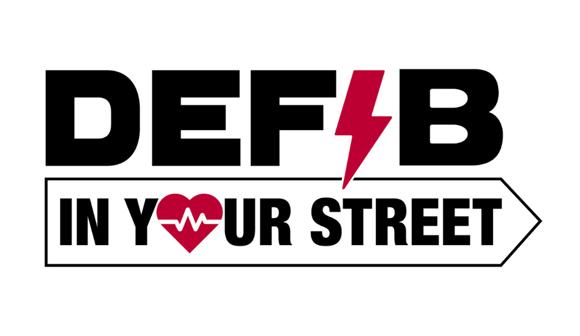 Defib in your street
After the successful launch in the Suburb of Reservoir in 2022, Defib in Your Street is currently aiming to make St Albans and the 3021 postcode the safest place in Australia to have a sudden cardiac arrest.
Find out more about the program.