Our team is made up of 50+ trainers with over 100 years of combined experience and backgrounds in Nursing, Education and Leadership. They are ready to share their experience and passion with you that creates confidence to perform first aid should you ever need to.
5 stars for the Trainer Dani, she knew the course content very well!! Highly recommended 😊
Great knowledge and explained some points that are normally not explained in other courses. Example is how the heart operates and the description of the beat patterns.
Both trainers were very knowledgeable and made the training pass quickly and enjoyable I highly recommend them for how they part this knowledge to participants
With over 130 years of experience training Australians in First Aid, St John is committed to promoting the importance of First Aid in the community to help save lives. We train over 50,000 Victorians every year in First Aid and allied courses and look forward to you training with us soon.
Meet our Trainers: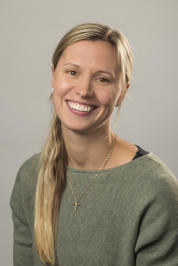 Katie Van Woerkom
Training Team Leader, First Aid Training
Katie has been a trainer with St John Ambulance for 7 years and, as a keen beach volleyballer, is passionate about sharing her first aid knowledge.
Prior to becoming a trainer, Katie was a veterinary nurse and trainer of new nurses in the clinical field for many years. Now, she not only creates new and stimulating course content, but she develops and mentors other trainers in first aid, passing on her industry expertise.
Our students always remember Katie's smile and passion when delivering the fundamental steps that will help them save a life.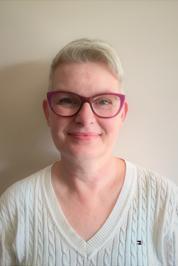 Irene Compagnino
Trainer, First Aid Training
Irene has been a Trainer with St John since 2019.
She is a Registered Nurse with a career spanning more than 23 years, and has had extensive experience with infection control.
Simone White
Business Unit Leader, Advanced Education
With experience in adult education for over 13 years, Simone has delivered a wide range of training products to domestic and international markets.
She is a senior educator with over ten years' experience in leadership and management roles, marketing management and has mentored various cohorts.
She engages her students with her real-life examples in the classroom and supports students to meet their goals.
Stan Thomas
Trainer, Advanced Education
Holding a Masters in Education and Training, Stan is a knowledgeable and highly skilled corporate trainer with experience in delivering TAE at Certificate IV and Diploma Level as well as Leadership and Management training to a diverse cohort.
He is passionate about training with St John Ambulance and brings a wealth of knowledge to the organisation.
Madonna Walters
Trainer, Advanced Education
 A TAE trainer for 6 years, Madonna has trained both internationally in China and Vietnam and domestically for corporate, emergency services and mainstream TAE classes.
Her industry background includes experience as a general manager and consultant in various industries and has been a qualified trainer and assessor for over 15 years. Madonna is a passionate trainer who brings a wealth of knowledge, skills and fun to her classes and can motivate participants at any level.
She is also experienced in training many diverse groups and cultures and has a high retention rate in her classes.
Doreen Wong
Trainer, Advanced Education
Holding a Master of Education and a Bachelor of Education and Training plus a degree in Nursing, Doreen has over 20 years' experience training units of competency from the health package, including first aid.
She can speak Cantonese and has a wealth of knowledge across various industries, giving her the ability to relate with many types of students.