A Division for Healthcare Professionals
Become a Volunteer
Gain invaluable clinical experience volunteering at a diverse range of local and major events, utilising your skills across a wide range of patient presentations.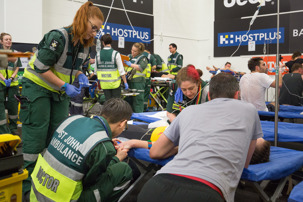 St John Healthcare Professional volunteers deliver an extensive range of clinical services which include advanced airway management, trauma care and cardiac care. As a result of their expertise our volunteers are in high demand for major events including;
The Melbourne Cup Carnival at Flemington Race Course
Large music and dance festivals such as Pitch Music and Arts Festival, Esoteric and Beyond the Valley
Australian Formula 1 Grand Prix
Types of Clinical Deployment include:
The Medical Assistance Team (MAT) comprises volunteer healthcare professionals (doctors, nurses and paramedics), administrative, and logistics staff. It is deployed to major events with the intention of reducing ambulance transfers and hospital presentations while providing care and clinical advice to patients who present with conditions outside of the first aider/first responder scope of practice. The services that the MAT provides are often tailored to an event but may include advanced clinical assessment, dislocation reductions, intravenous fluids, sedation of agitated patients, point of care blood testing, stabilisation and monitoring of critical care patients, and advanced airway management.
The Health Emergency Response Team (HERT) comprises two healthcare professionals of which one is an independent practitioner (doctor or paramedic). HERT's are deployed to events to support first aiders and first responders by providing a higher level of clinical intervention. The primary aim of the HERT is to assess and stabilise the patient prior to ambulance transfer.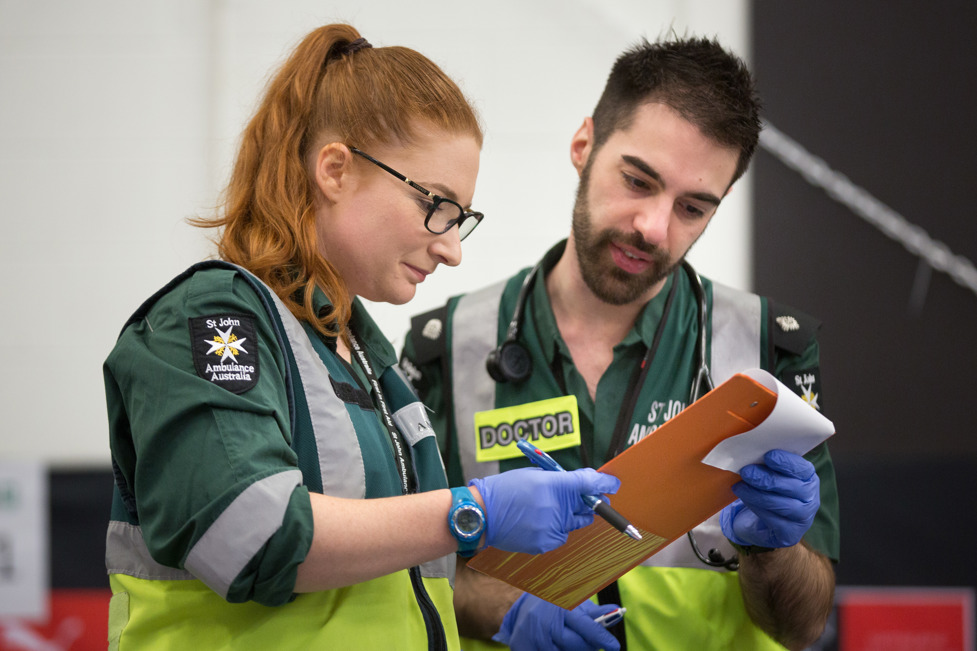 There are lots of great reasons for Healthcare Professionals to volunteer with St John:
Stay competent in the fundamentals of health care
Develop essential pre-hospital skills including triage and complex care
Access to specialised training/qualifications in frontline management, training and assessment, and emergency management
Opportunities to undertake operational leadership and managerial roles at State events
Gain an understanding of Victoria's Emergency Management plans
Access to simulation training
Network and interact with other health professionals and emergency services agencies
Supervise and mentor less qualified volunteers
Access to an alternative membership model for experienced personnel with an interest in clinical deployments