The Executive Management team at St John Ambulance Victoria are dedicated to the mission and ensuring the organisation delivers on the Strategic Plan 2019-2023.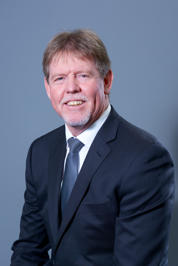 Gordon Botwright
Chief Executive Officer
As the leader of our organisation, Gordon is known for his ability to develop high-performing, innovative teams. He creates a culture that engages people through their shared passion for the St John purpose.
With extensive executive management experience, Gordon joined St John in 2014 as GM Health Services. In this role, he worked with our nearly 2,500 volunteers and managed our non-emergency patient transport operation.
In late 2016, Gordon was appointed CEO where he is now dedicated to fulfilling our mission – For the Service of Humanity – and promoting the St John 'Our Safe Place' culture.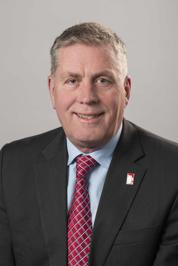 Peter Ayres
Chief Operating Officer
Peter heads the operational areas of all of St John's commercial activities including NEPT, First Aid training and First Aid products.
He comes with 20+ years' senior management, operational and commercial experience in public transport and logistics and has also managed large commercial and multistate government service contracts.
Peter holds a Bachelor of Engineering and a Postgraduate Diploma in Business Management.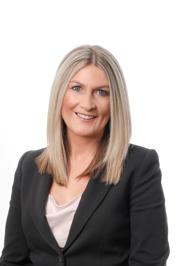 Karen Hensgen
Chief Financial Officer
As a pillar of the Leadership Team, Karen is a Certified Practising Accountant with over 30 years of experience in financial management, business consultancy and corporate business services. Having started her career in public practice in external audit and business consultancy, Karen soon moved into corporate service and financial management roles. Karen has held senior leadership roles with numerous not-for-profit organisations, government agencies, TAFE Institutes, Water Authorities, and private and public companies in a broad range of industries.
With a proven history for delivering financial change and improvements to business operations, Karen oversees a broad range of corporate services functions including Finance, Fleet & Facilities, Information Technology, Risk and Governance, with a focus on long-term commercial and sustainable solutions. Karen strives to advance the change agenda and plays a key role at St John Ambulance in collaborating with all levels of management in implementing, monitoring, and reviewing organisational strategy.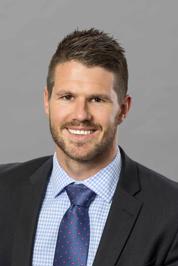 Rob McManus
General Manager - Transport Services
Rob is responsible for the strategic leadership of Transport Services.
With an extensive operational management background, Rob has worked across a range of sectors including public health, event health services, retail and community health, leisure, aquatics and facilities management.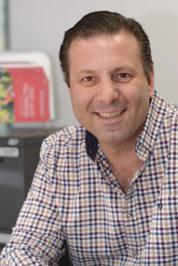 David Loiacono
General Manager - Commercial Training Services
David has a proven commercial track record in operations and consulting. He has led turn-key global initiatives with blue chip organisations such as Reckitt Benckiser, Unilever and Nestle.
His role at St John is to lead the division for St John Training, to reinforce our leadership in healthcare and expand our product portfolio into new growth channels.
David holds a Masters in Training and Development from Melbourne University and has completed the prestigious McKinsey Executive Leadership Program (Scholarship).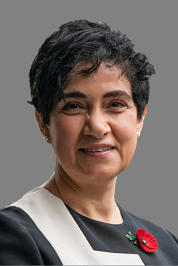 Vanda Fortunato
General Manager - Strategic Growth
Vanda has 20 years' experience working in health, having held numerous positions across Private Health Insurance, Public Health, Medical Training, Pharmaceuticals, Primary Care and Allied Health. Additionally, she has also been involved in development work in both Pakistan and Egypt.  
She is a Doctor in Philosophy and has published over 40 articles in referred journals, a book and has presented at major national and international conferences.
Vanda is also Board Chair of Southern Metropolitan Cemeteries Trust and a Board Member of several other organisations.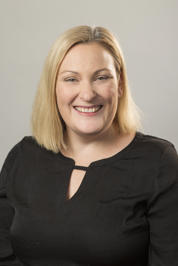 Shannon Gilmore
Fundraising Manager
Shannon is an experienced fundraising professional with over 14 years' experience. Her specialty is creating sustainable fundraising programs built on strong relationships with funding partners. Shannon has a passion for inspiring the community to deliverable sustainable and ongoing revenue to support the not for profit sector. She has a varied skill set which includes direct marketing, major gifts, grants, corporate partnerships, bequests and engagement.
Shannon has also been a Board Director for Melbourne Youth Orchestras since January 2017. She holds a Bachelor of Arts from Deakin University majoring in Public Relations.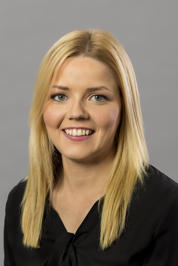 Emma Klinakis
Marketing and Community Manager
With over 12 years' marketing experience, Emma is responsible for the Marketing and Community Programs at St John Ambulance Victoria. As a member of the senior leadership team, this role sees her responsible for marketing all commercial products and services as well as the community initiatives that connect St John to its mission of helping those in sickness, distress, suffering and danger. From first aid training to the First Aid in Schools Program, Emma is passionate about driving strategic awareness and growth to ensure St John is seen by all parts of the Victorian community as a leader in the Service of Humanity.
Emma holds a Bachelor of Business and Commerce from Monash University majoring in Public Relations and Management, as well as a Diploma of Promotional Marketing from the ISP/IPM.