St John Ambulance Victoria Winner in Prestigious Victoria Day Awards
01 Jul 2022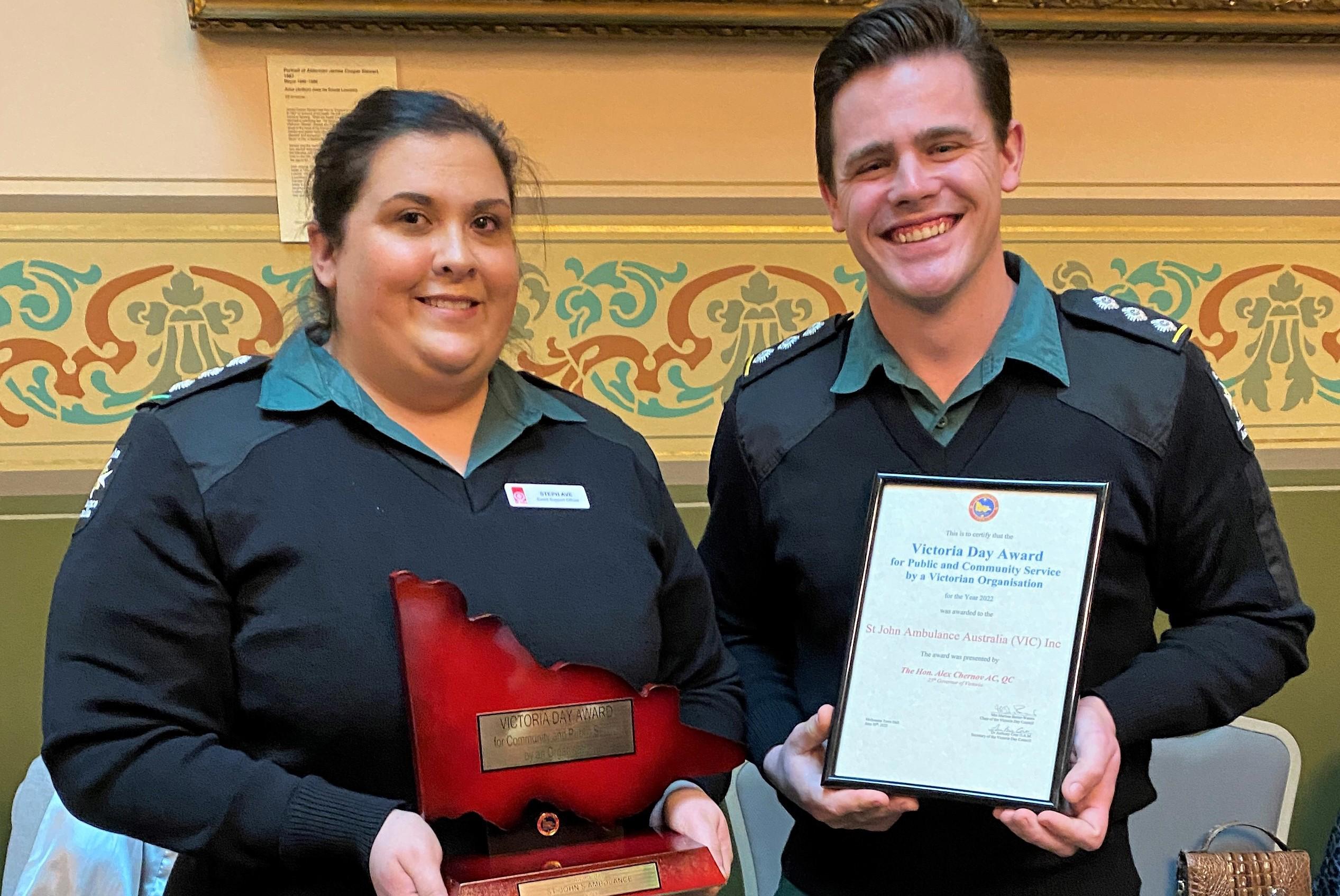 St John Ambulance Victoria was thrilled to be awarded the Victoria Day Award for Community and Public Service by a Victorian Organisation.
Nominated organisations were voted for by past winners such as Neale Daniher which makes this even more of an honour. This was more than just an award, this was recognition of the efforts of St John Ambulance volunteers and staff, who work tirelessly for the service of humanity.
Our Contributions to Victoria
St John Ambulance has been present at every major event and emergency in our state, from the Black Saturday bushfires, to the Bourke Street tragedy and COVID surge capacity, through to more joyous occasions such as the Commonwealth Games and New Year's Eve celebrations.
Beyond responding to those in immediate need, we  also equip communities to be able to better respond to their own emergency situations – building resilience and capacity locally. We do this through program such as:
First Aid in Schools Program – training over 1 million Victorian students in free first aid since 2013,
Defib In Your Street: placing defibrillators into communities so that no resident is more than 400 metres from a 24/7 accessible defibrillator,
CPR Lab: teaching the vital skills of CPR and defibrillation in just 10 minutes to people where they work, shop or live at local festivals, events and shopping centres,
Youth Program: equipping young people 12-17 with skills in leadership as well as first aid, with over 500 young people active in the program,
Community Transport: providing a safe and reliable method of transport for the most vulnerable in our community.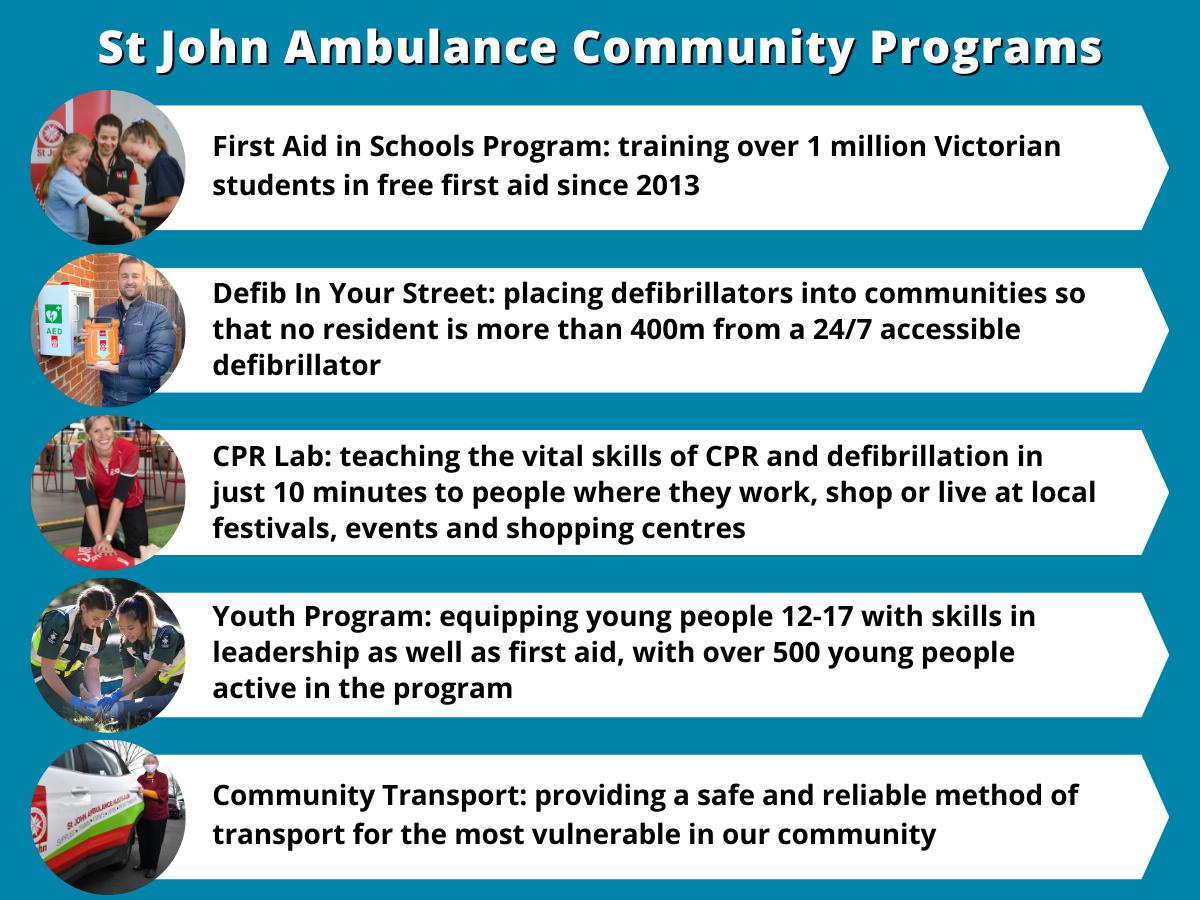 Victoria Day Awards
The award was presented to ­CEO Gordon Botwright in a Victoria Day ceremony at the Melbourne Town Hall.
Gordon Botwright, Chief Executive Officer of St John Ambulance Victoria was humbled to receive this accolade. "Receiving this Victoria Day award is a credit to the 1,800 volunteers and 650 staff of St John Ambulance Victoria. They have worked tirelessly to meet the needs of our community with dignity, care and respect at a time when they have been needed most. Our organisation and the state of Victoria is far richer for their contribution"
St John Ambulance Victoria was just one of the award winners being celebrated at the Victoria Day Awards on Thursday 30th June. To be acknowledged alongside great humans such as Kevin Sheedy, Julia Kay, Footscray Community Arts and Cottons Organics was a testament to the incredible work of our volunteers and staff.