Congratulations To Our Shocktober Winners
15 Nov 2023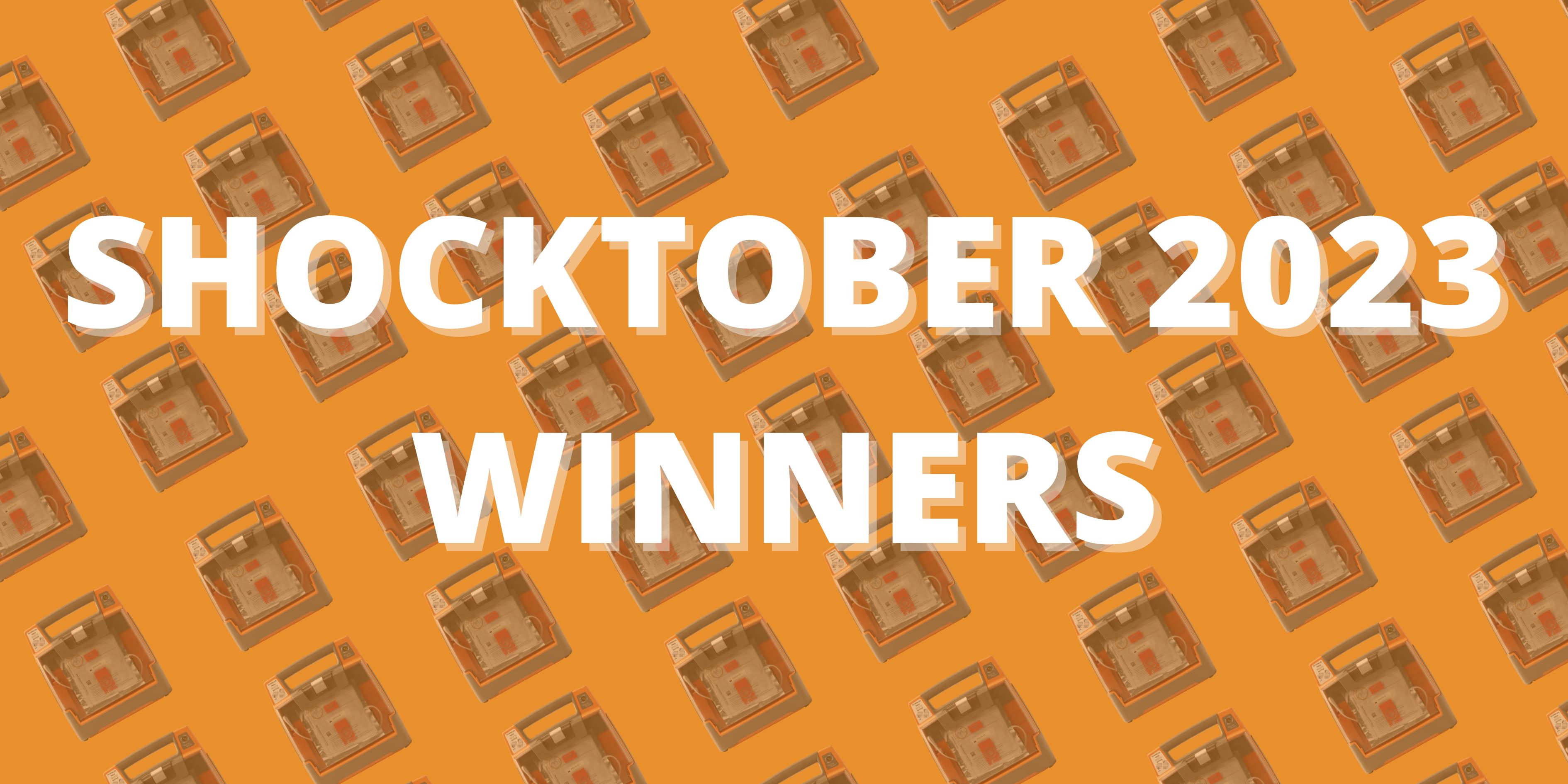 Sudden cardiac arrest is one of the leading causes of death in Australia, striking about 30,000 Australians every year. Thousands of Australian families lose someone they love to cardiac arrest every year because lifesaving equipment is not available.
Shocktober is aimed at creating awareness about sudden cardiac arrest, AED locations, and the crucial part defibrillators and CPR play in increasing sudden cardiac arrest survival.
This Shocktober, we ran a community giveaway with over 100 prizes, including 5 St John Ambulance G3 Elite Semi-Automatic Defibrillators. Thank you to everyone who entered the competition. 
Defibrillator Winners
​​​Wellsprings for Women
Warrnambool Yacht Club
1st New Gisborne Scout Hall
South Gippsland Specialist School
Peninsula Dragonfly Club
Mental Health and Crisis Support course Winners
Sinead D
Richard B
Miki P
Matt S
Kylie F
Leezhel K
Xuan H
Emma K
Bronwyn G
Alex B
Herald Sun 12 month Digital Subscription Winners
Jarrod W
William B
Tina H
Tamara L
Steven P
Michelle K
Giuseppe T
Maree D
Jill H
James L
James W
Mandy W
Emenike E
Daniel P
Claire F
Brian E
Anne C
Amy P
Ambre I
Alex S
DRSABCD Action Plan eLearning course Winners
Chris S
Elizabeth E
Megan R
Patricia S
Tarni B
Tara R
Belinda M
Huy P
Peter E
Nissa L
Narelle F
Molly E
Michael N
Maureen H
Matthew H
Mark G
Leah W
Lukas A
Lauren W
Peter L
Kerrie-Ann C
Kelly C
Karen E
John M
Josephine H
Georgina T
Malakai H
Esther R
Elizabeth S
Damien S
Sharon G
Carol M
Christine G
Ledam N
Chris B
Bryony R
Belinda T
Deanne S
Adam S
Shane B
Personal Kit Winners
Marc C
Barbara W
Saeid Z
Shane S
Sallyanne S
Anita H
Matt R
Leianna O
Kerry P
Kerrigan L
Jessica T
Jessica S
Joey B
Jodie W
Belinda S
George S
Ian G
Sonia C
Domenica F
Daniel S
Diana A
Dale M
Carol R
Carol W
Anne P
Ann Maree S
Angela C
Alun D
Aimee S
Meryl A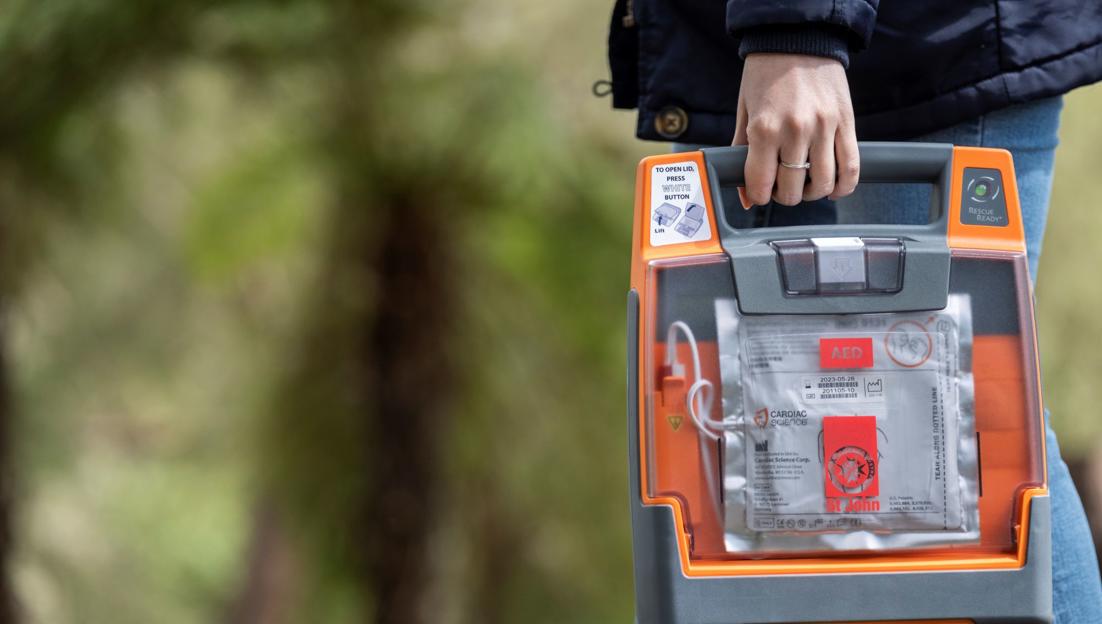 Special Defibrillator Offer: Save $855
Save $855 off the cost of the St John G3 Elite Defibrillator, valued at $2150. The G3 Elite's intuitive design makes it simple for rescuers of all skill levels.