Naomi's Life Saved By St John Volunteers
19 May 2021
If it were not for the knowledge and assistance of St John Victoria volunteers, Naomi Rogers would not be alive today. 
Naomi, mother of six children, attended a Wiggles concert in Melbourne with her two youngest children.The week before the concert, she was not feeling well, suffering from what she thought was a horrible migraine. Nevertheless, she was determined to take her children to see their beloved Wiggles.
Throughout the concert her head was thumping and pounding and her eyes were extremely sensitive to the lights. When the concert ended, Naomi felt uneasy on her feet – she felt her balance going for no reason. She knew something was not right and it was not safe for her to drive her children home.
"At this point I was unsure what to do, I had my children I had to get home, but I felt very unwell and was not in a position to drive.
As I was walking outside the auditorium,I spotted two St John volunteers, who were providing first aid services at the event.
I told the volunteers – James and Stuart – I was experiencing these severe migraines and was finding it difficult to keep on my feet.
They took me back to the St John base and continued to check me over, hoping it was just dehydration," said Naomi Rogers.
James and Stuart continued to assess and monitor Naomi's condition. Shortly after, they were joined by another St John Volunteer and Registered Nurse, Sarah Clark, who kindly, but quite frankly told Naomi "I think you have meningitis". 
Immediately the volunteers called an ambulance for Naomi, not leaving her side for one moment, while waiting for the ambulance to arrive.
Naomi was rushed to hospital and assessed by Doctors. After numerous tests and assessments, Doctors found that Naomi had fungal meningitis –the most difficult form of meningitis to treat.
Meningitis is an inflammation of the fluid and membranes that cover the brain and spinal cord. Fungal meningitis is very rare and causes severe infections. It is considered a medical emergency.
The doctors confirmed that if St John First Responders had not been serving at the concert, and if Sarah did not have the training and experience to spot the signs of meningitis, Naomi may have died—and her children might have lost their mum. 
Please give a gift today, so St John First Responders can continue to save lives like Naomi's—in any emergency.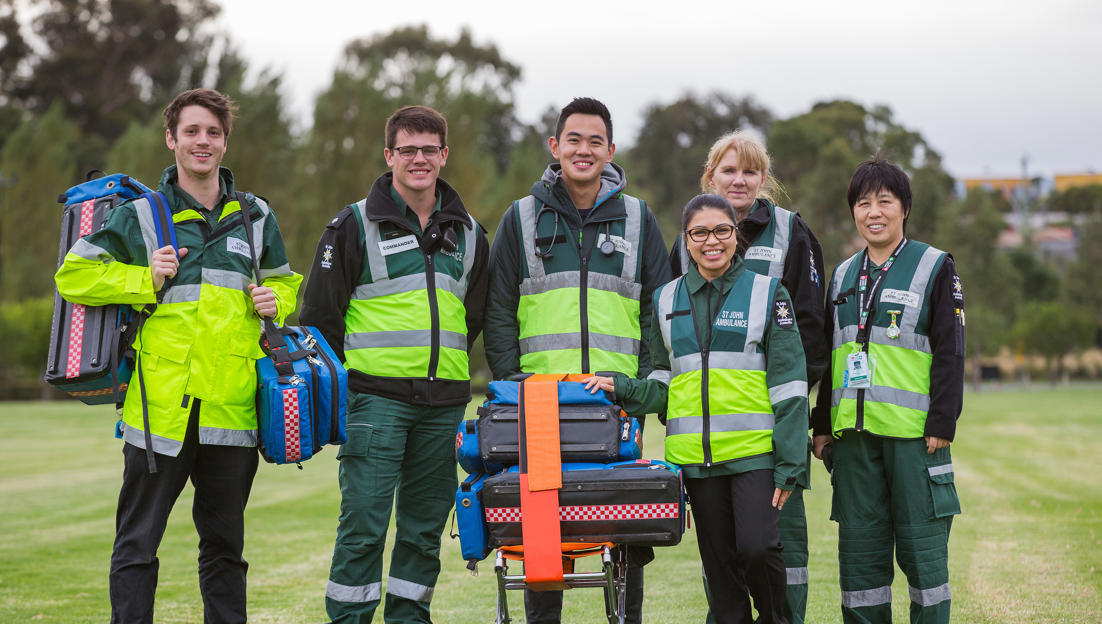 Donate to support vital services
We're predominantly self-funded therefore we rely on your support to continue providing vital services throughout the community.