Lottery Launch: Support the charity that supports the Victorian community
02 Jun 2021
We're excited to share news about a new initiative launching today, the St John Charity Lottery. 
St John Charity Lottery aims to provide vital funds to continue our lifesaving service in the community.
By purchasing a ticket, you will support Victorians through emergencies, disasters and sickness.   
Every year, over 370,000 Victorians use St John services – whether it be our transport services, First Aid care, or First Aid training. This is in addition to the millions of people whose health we oversee at sporting, community, and entertainment events across the state each year.
As a charity, we self-fund our life-saving community initiatives and programs through philanthropic support, some fee-for-service activities, training, and sales of First Aid kits and products.
But to continue to do that, we need your support.
The St John Charity Lottery is giving you the chance to win a brand-new GLA Mercedes Benz, valued at $85,021.
For just $10 a ticket, you have a chance to win this incredible prize, all while supporting your favourite cause.
Visit St John Charity Lottery to purchase a ticket.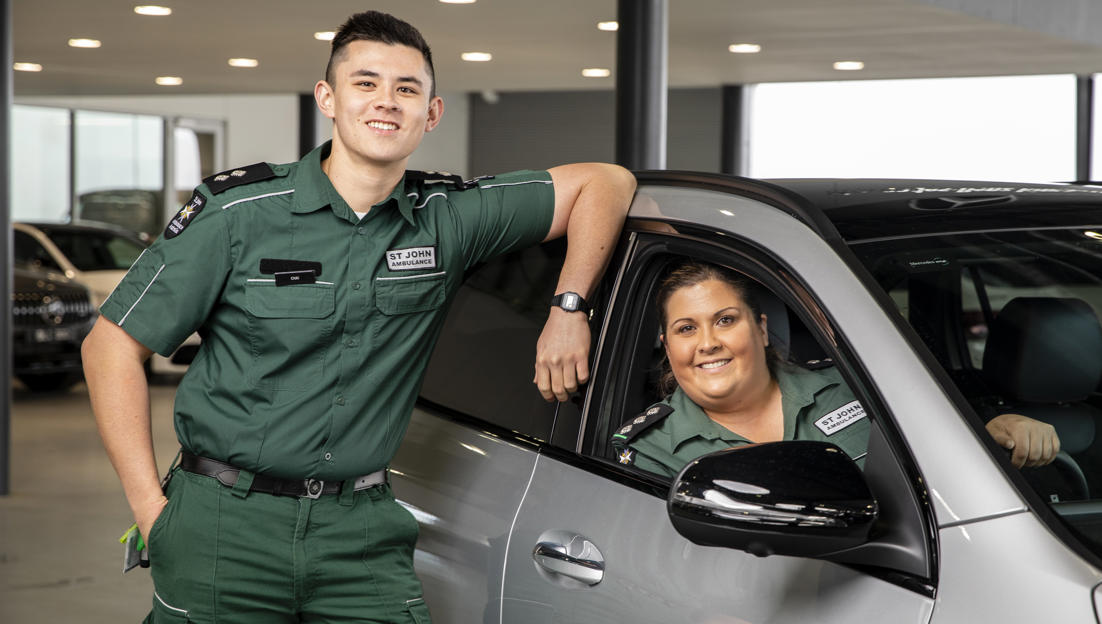 St John Charity Lottery
Learn about how you can buy a ticket to win a brand-new GLA Mercedes Benz whilst also helping us continue serving the community.