How To Get A Defibrillator For Your Footy Club – Triple M
18 Jul 2017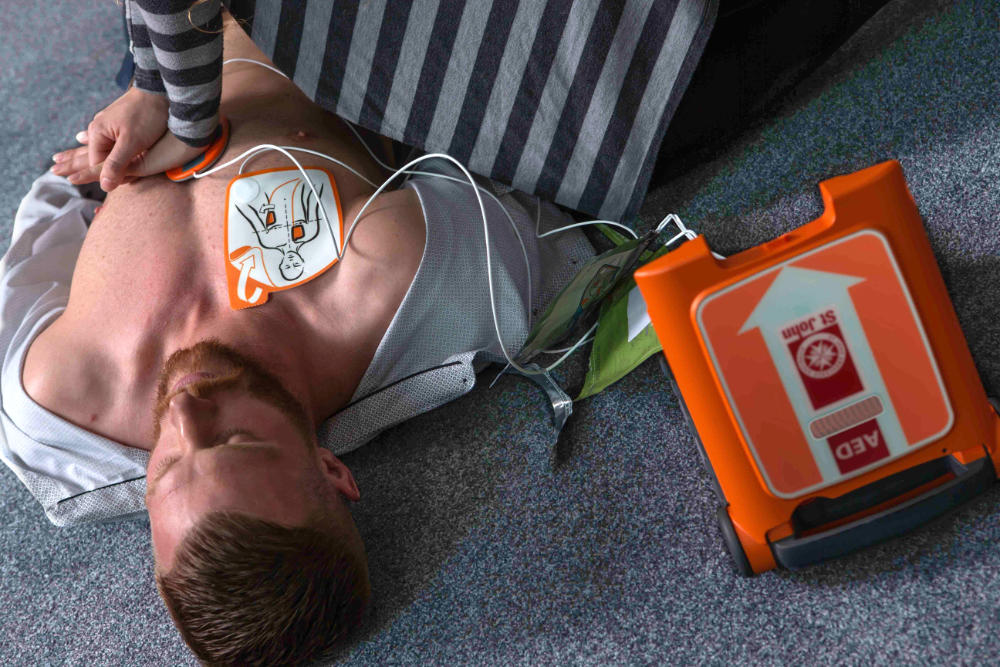 After an 18 year old was slammed in the head with a ball and knocked to the ground he then went into Sudden Cardiac Arrest at a suburban football match. Pines Football Club First Aiders were required to use a Defib and thankfully were able to save the young mans life.
St John Ambulance is encouraging all sports teams to install a defibrillator in their club rooms to ensure they can respond in a cardiac emergency. Thanks to St John Ambulance Victoria and the Victorian Government your local sports club may be eligible to receive a FREE Defibrillator.
Read more from Triple M here.