Should You Get the Flu Vaccination In the Era of COVID-19?
27 May 2020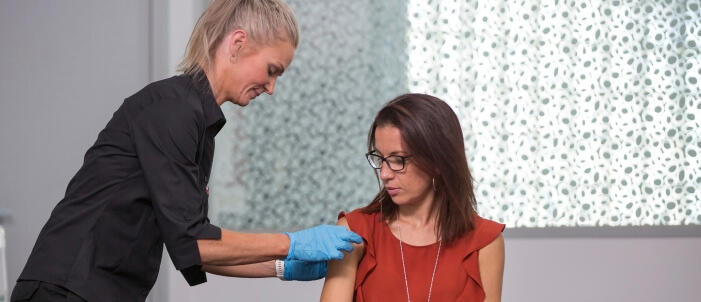 A tickle, a sneeze, an ache, a sniffle, or a cough – this time of year it often leads to the same thing; the flu. In Australia, the flu season typically runs from April right through to October, peaking in August. 
Last year, Australia saw the highest ever number of lab confirmed cases, with 312,978 cases of influenza recorded, up 432% from the year before. Over 3,915 people were hospitalised from the flu in 2019, with 6.3% of them directly to the ICU.
Sadly, this resulted in 902 deaths from influenza in 2019, again much higher than the year before which saw 148 people lose their lives. For the many thousands more affected who did recover, the lost days of work, family time and rest took their toll, often with many weeks of downtime needed to get completely back on track.
Fast forward a year and Australia is facing another potentially devastating flu season that may collide with COVID-19. Experts are predicting that if this is to occur, there could be a spike in COVID-19 cases – which will put an astronomical strain on our health system.  
If we do in fact have another bad flu season, we could potentially have more spikes in COVID-19 cases. This is because coughing season not only increases flu-like illness and cold, it has the potential to amplify COVID cases in the vicinity of the person who is coughing.
Why Does the Flu Season Occur?
Each year, the influenza virus mutates its various strains to become often more virulent than before. If you were affected the previous year, you will not necessarily be immune from its effects, as is often the case with other illnesses. It can therefore be extremely difficult to predict who it will affect, how and when.
The reason flu strikes mostly in the winter months is because this is when people spend more time indoors in closer proximity to each other, allowing the viruses to spread more easily.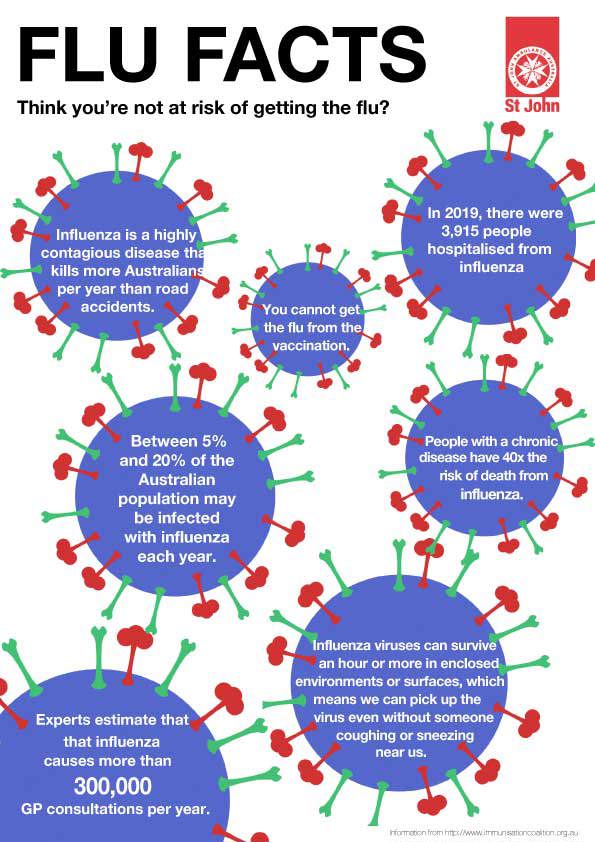 How Could the Flu and COVID-19 Colliding Impact Australia's Health System?
Every winter, we need extra hospital beds and staff to cope with influenza. However, in the COVID-19 era, this effect is multiplied, with planning for higher hospitalisation rates and ICU admission rates due to the overlap potential of flu and COVID cases. So even a mild epidemic of COVID-19 during our influenza season could result in a severely overloaded health system unable to cope, similar to what we've seen in Italy and many other countries.  
Not to mention the impact of having both illnesses at the very same time.
Can You Get COVID-19 and Influenza at the Same Time?
As COVID-19 and the influenza strains are 2 different viruses, it is possible to contract both at the same time. A very unlucky, but preventable, scenario.
Getting vaccinated against the flu can mean avoiding the predicament of having the flu and being worried it could be COVID-19, as the symptoms can be very similar. Until test results come through after an agonising wait, there is no way you will know, which will mean concern for everyone you have come into contact with in the days prior as you retrace your steps.
But Isn't Everyone Staying Home Due to COVID-19 Restrictions Stopping the Spread of the Flu Anyway?
It's true that cases of influenza dropped this April and May in Australia, thanks to social distancing slowing down its spread. However up until March, flu cases were significantly higher than most previous years, with January and February even higher than the record highs of 2019. There have still been 20,475 cases of laboratory confirmed influenza so far in 2020.

An easing of restrictions is seeing a return to school, work, shopping centres, visiting friends and family, the gym, cafes and restaurants and entertainment venues. We will be transitioning from interacting with only our immediate household to potentially hundreds of people each day again, albeit with 1.5 metre distancing where possible and a healthy dose of hand sanitiser.
Influenza is a rampant illness in our community waiting for each and every opportunity to spread, which it does easily and willingly. The potential for a very large spike in influenza is quite real and something the public should be aware of.
What Does the Research Say?
At times like this, it is more vital than ever to turn to the work of our peer-reviewed and published scientists for evidence to support decision making.
So far, the research that has been published outlines the following:
The research is clear - we do know that if influenza vaccination rates were higher, deaths would be reduced each year.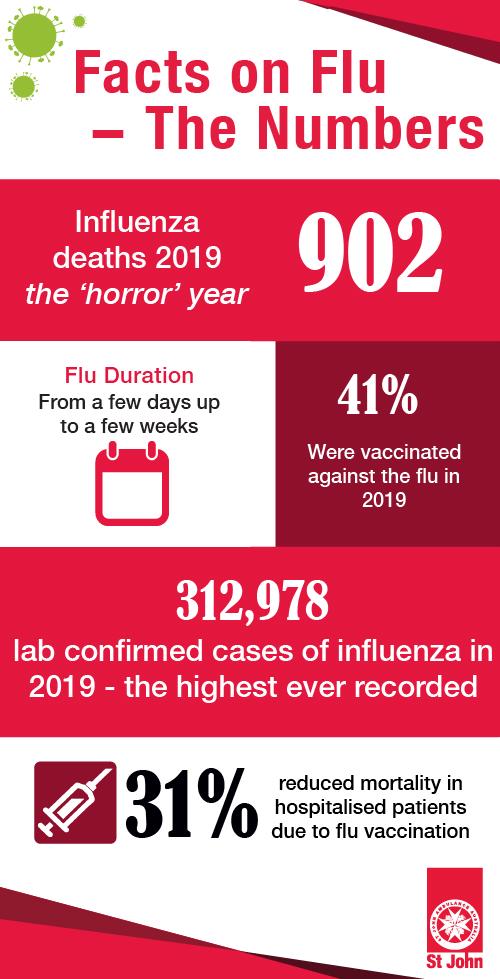 What Can We Do? Get the Flu Vaccine
We do not have a vaccine for COVID-19 yet, but we do have vaccines to protect against influenza.
Getting a flu vaccination will protect you against several strains of flu. However, it is true that it cannot protect you against all types of flu as the virus quickly mutates. Despite this, getting vaccinated can help reduce the severity and/or duration of the disease and prevent further complications, such as pneumonia, from occurring.
How Can Getting a Flu Vaccination Help COVID-19 Response
Flu vaccinations lowering the rate and spread of flu in our community will mean a better chance in the fight against COVID-19:
Reduced visits to doctors and hospitals, meaning more staff directed to COVID-19 response
Reduced need for additional equipment such as ventilators and PPE for influenza cases that can be directed to COVID-19 response
Reduced need for COVID testing of those with flu-like symptoms, meaning faster processing and better resourcing of tests. The faster someone can be confirmed as COVID, the faster their recent contacts can be traced to also be tested, and so on.
Fewer flu patients will make it easier to find the COVID-19 cases. Similar to the way tracking COVID-19 is like to picking a needle out of a haystack, reducing flu cases will mean a smaller haystack to search through.
Who MUST be Vaccinated Against the Flu in 2020?
From 1 May 2020 the following must have a flu vaccination:
All aged care workers
All visitors to aged care facilities
Flu vaccinations are also strongly recommended for:
Aboriginal and Torres Strait Islander people aged 6 months and over
Children aged 6 months to under 5 years
People aged 6 months or over who have medical conditions that mean they have a higher risk of getting serious disease
Pregnant women at any stage of pregnancy
People aged 65 years or over
Women who are planning a pregnancy
Homeless people, and the people who care for them
Healthcare workers
People who live or work in the same household as someone who is at high risk of serious complications from influenza
People who work in early childhood education and care
People who work in the chicken or pig industries, if there is an outbreak of bird flu or swine flu
People who are travelling overseas
What Should You Do to Protect Yourself from the Flu?
Thankfully, there are a number of measures you can take to avoid being struck down by the flu:
Due to the current pandemic, we're in a position where the public are more aware than ever of how diseases spread and the importance of simple things like hand hygiene and cough etiquette.
Getting vaccinated against the flu is more effective than all the other methods above of preventing the flu. However there have been concerns about supply in 2020, with initial limitations imposed on who was eligible for a vaccination. To help make the vaccine available so no-one misses out, St John Ambulance Victoria is holding a flu vaccination blitz over 4 days for the public to access the flu vaccine outside of the already strained GP and pharmacy environment.
We're urging the 70% of people who were intending to get a flu vaccination this year to book one in before its too late. In the 2019 horror flu year, only 41% had a flu shot and the results were deadly. Experts suggest that the target should be 80% of the population immunized in order to reduce the spread and save lives.
If you're not going to do it for yourself, do it for those around you. The elderly, the immune-compromised, babies and young children and those with chronic conditions are all more vulnerable to the flu and could be affected more severely than a healthy adult. It takes 5 minutes, is safe and an incredibly mild sensation.
The Pop-Up Clinic will be held at Brandon Park Community Centre, 649 Ferntree Gully Rd, Glen Waverley from Wednesday 3rd June – Saturday 6th June.The flu vaccination Pop-Up Clinic is open to all adults, including those over 65, those who are pregnant and for employers wanting to get their staff vaccinated.
Bookings are essential and limited vaccines are available, book now to avoid disappointment: https://www.stjohnvic.com.au/for-individuals-families/flu-vaccination/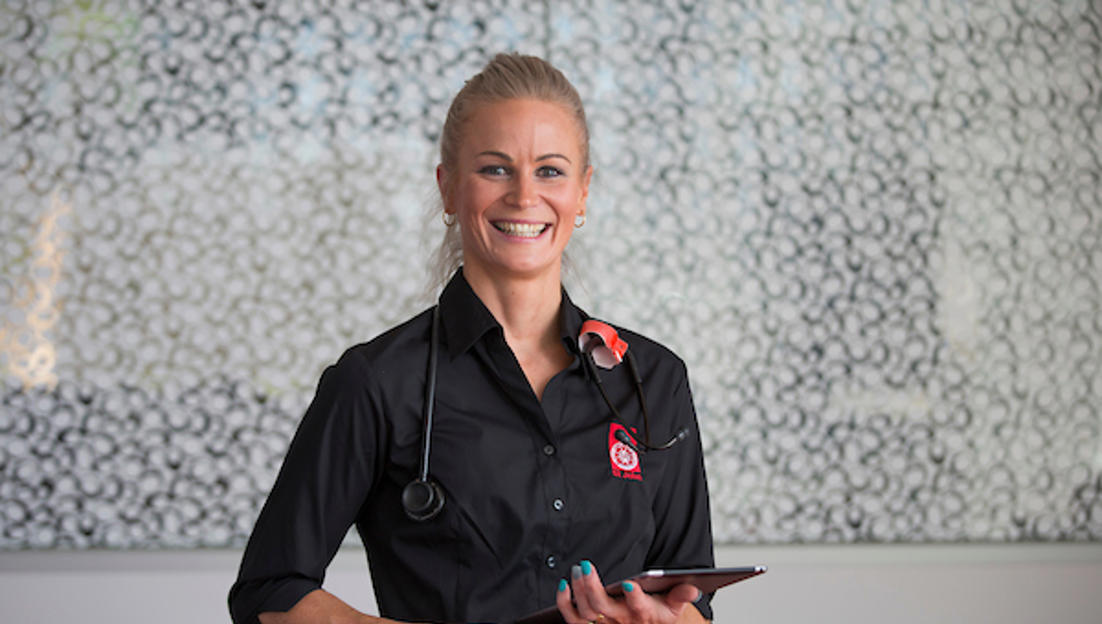 FLU VACCINATION BLITZ
We're making Flu Vaccinations available to the community
4 day blitz 3-6 June
Book now to avoid disappointment.