End of an Era - Celebrating 60+ Years with Festival Hall
22 Dec 2020
Since its birth in 1915, Festival Hall – formerly West Melbourne Stadium – has been an iconic Melbourne institution, hosting major events such as boxing, music concerts and professional wrestling.
After being destroyed by fire in 1955, it was purchased by John Wren and reopened as Festival Hall in time to provide the venue for several Olympic Games events, including gymnastics and wrestling, the following year.
The venue quickly became the venue of choice for big-name acts looking to thrill their Melbourne based fans. Over the years, The Beatles, Johnny Cash, Frank Sinatra and Shirley Bassey all graced the stage at Festival Hall.
For over 60+ years St John Ambulance Victoria has had the pleasure of providing first aid services at Festival Hall, providing medical assistance to hundreds of thousands of patrons during this time.
St John Ambulance Victoria CEO Gordon Botwright says Festival Hall is deeply ingrained into the history of St John Victoria's Event Health Services Department.
"For over 60 years our people have provided essential first aid services at countless events at the venue, aiding those in sickness, distress and suffering. Throughout this time, Festival Hall's owner John Wren and his family have been one of our greatest and loyal supporters. We're so grateful to John and his family for continuing to have us on board for all these years to provide our services at some of Melbourne's most historical events."
A timeline of some of the major Festival Hall events St John Ambulance Victoria has provided its services at:
1960s
The Beatles, Pat Boone, Johnny Farnham, Eric Burdon & The Animals, Bob Dylan, Bill Haley
1970s
Fairport Convention, Jethro Tull, Status Quo, AC/DC, Alice Cooper, John McLaughlin, Bee Gees, Frank Sinatra, Skyhooks, Deep Purple, The Boys Next Door, Cold Chisel, Black Sabbath, Procol Harum, Nana Mouskouri, Russell Morris, Johnny Cash, Lee Gordon "Big Shows"
1980s
The Clash, Split Enz, The Police, Billy Idol, Dire Straits, Midnight Oil, Neil Young, Sherbet, Liberace, Shirley Bassey
1990s and beyond
Red Hot Chilli Peppers, Powderfinger, Lily Allen, Lorde
The enduring joint history between St John Ambulance Victoria and Festival Hall is all thanks to owner, John Wren. 
For the extent of my career, and even predating it, stadiums worked exclusively with St John as the onsite primary point of care providers. We saw St John's contribution as an essential aspect in hosting an event and the care and service they provided to our patrons who were in need of medical attention was always completed to an exceptional standard. I have always admired the dedication St John provided to looking after people, especially under what is often highly stressful scenes and scenarios. I would like to thank St John for the services they have provided to Melbourne Festival Hall and our other venues over the years, their contribution has been immeasurable.
John Wren
Managing Director, Festival Hall
As the partnership with Festival Hall comes to an end after 60+ years, due to the venue recently being purchased by Hillsong, it will remain a large part of St John Ambulance Victoria's history. A very warm thank you is extended to John Wren and his family for continuing to have trust in the organisation for six decades.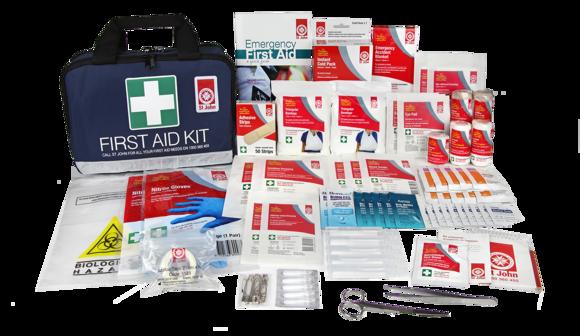 FIRST AID KITS, SUPPLIES & REFILLS
Being prepared with the right First Aid Equipment that is easily accessible and visible will reduce risks and response times in an emergency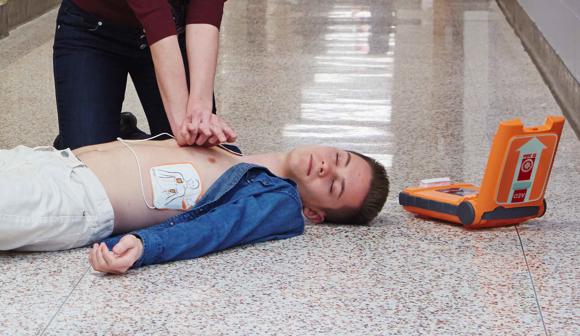 DEFIBRILLATORS
Having a defibrillator means you can step in with the tools to save a life before paramedics arrive – every minute counts. Research shows survival rates of up to 70% can be achieved if an AED is on hand.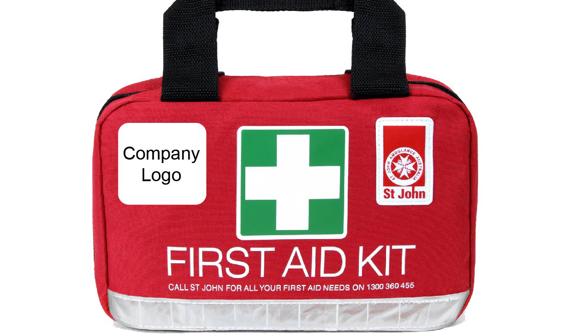 CORPORATE PRODUCTS & COBRANDING
Partner with one of Australia's most trusted organisations to create a practical corporate gift for staff or clients