Defib In Your Street Program Update – June 2022
07 Jun 2022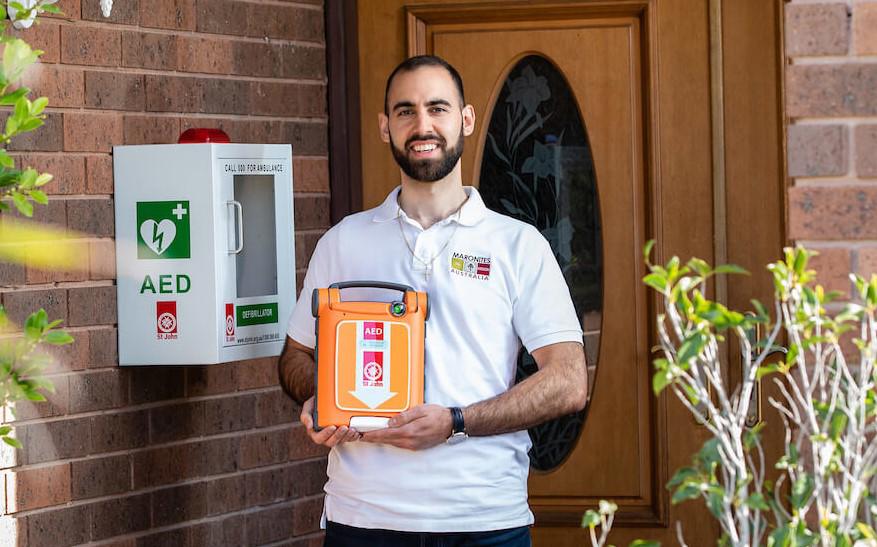 Defib In Your Street – Where Are We Now?
We are now officially 2 months into the Defib in Your Street program in Reservoir and have been overwhelmed by the support from the community. It has been heartening to have so many people come forward with interest in the program – thank you to everyone who has supported us so far with offers to host defibrillators at their home or community centre, to volunteer for us and donations. Without the support of the community we would not have been able to get as far as we have.
Defibrillator Placements Update
So far we have placed 14 defibrillators into Reservoir, out of our planned 28 defibs. Now 50% of the Reservoir community is covered by a defibrillator within 400 metres of them, should they suffer from a sudden cardiac arrest. We know 19 sudden cardiac arrests happen each day in Victoria, with as few as 6% surviving to return back home.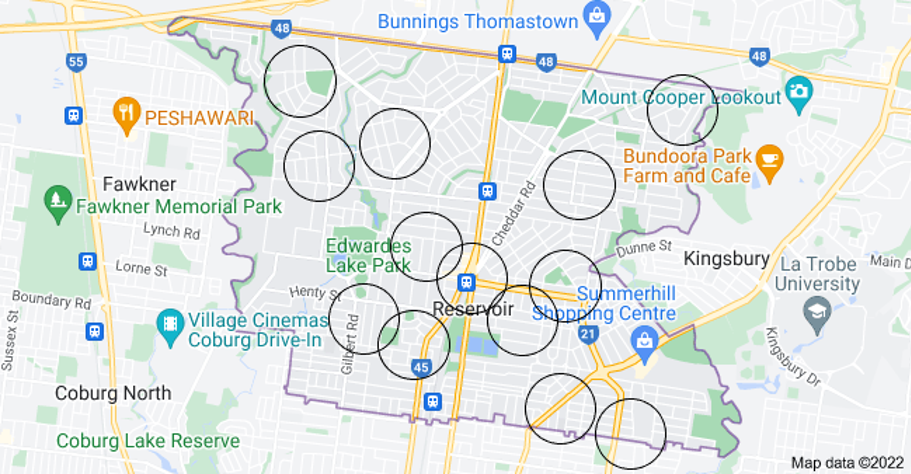 These defibrillators placed by St John are the only 24/7 publicly accessible defibrillators in Reservoir on the Ambulance Victoria registry. You can take a look anytime at the defibrillators available in Reservoir, their locations and the time of day they are available by visiting the Ambulance Victoria AED registry.
Thank you to the over 50 people who have enquired to host a defibrillator in Reservoir so far! We have reviewed every location put forward for suitability. Part of the suitability criteria is visibility from the street, shelter from rain and sun, and location relative to existing defibrillators. If you are within an area already covered by an existing defibrillator, please understand at this stage we are only looking to add defibrillators to areas not already covered.
We have also received over 50 enquiries from people outside of Reservoir to host a defibrillator. It is great to see so much community interest so far. At this stage, our program is a pilot confined to locations in Reservoir only. In future we hope to expand into other suburbs and locations in Victoria, based on need and suitability. If we expand into your area, we will be in touch at that time. To help us expand faster, please write to your local State MP to encourage them to support our program by funding our expansion. Tell them about the work of St John Ambulance and outline the need for them to fund our program in your local area.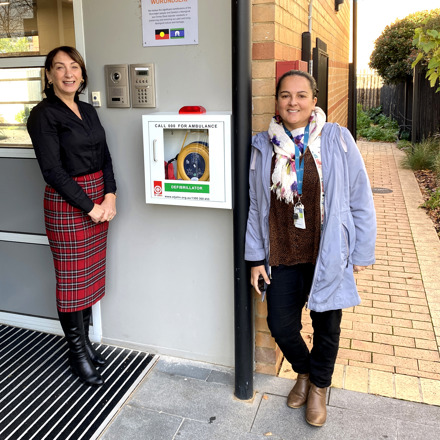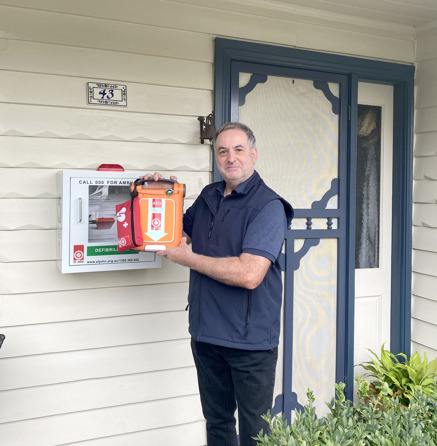 Education & Training Update
So far, we have delivered accredited training to 181 people and informal education and awareness on CPR and AEDs to 1,471 people in Reservoir.
We have now added a second venue to the Accredited training classes at PRACE on Tuesday evenings. This is in addition to the classes on Wednesday and Thursday evenings at Keon Park Children's Hub. With this combination of days we hope to be able to train 60 people per week at no cost in Reservoir in HLTAID009 – the gold standard in CPR and Defibrillator training.
We are calling all residents of Reservoir to come forward and participant in either the accredited training course or non-accredited training options such as free elearning.
Here are links to a few of the free training options available: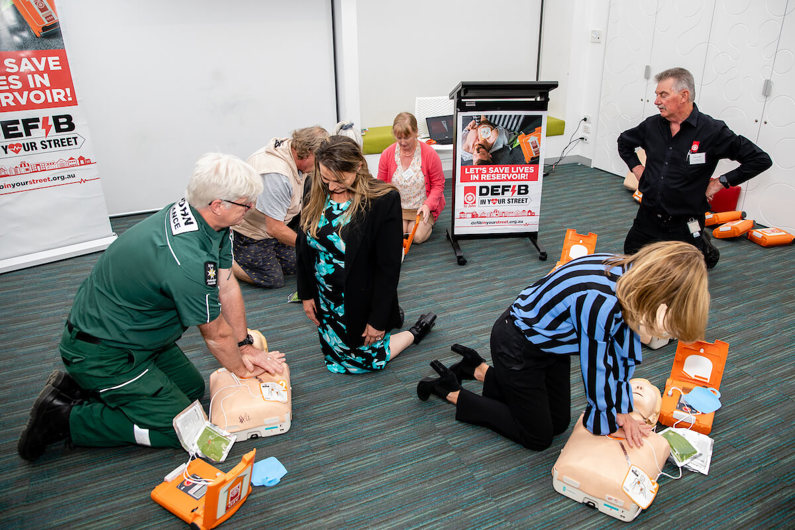 Volunteering Opportunities
As we add more defibrillators to Reservoir, flyers notifying local residents are being distributed to households within 400 metres. We are seeking volunteers to assist us distribute these flyers when the need arises. All we need is someone willing to walk the streets for anywhere from 1-4 hours at a time and drop flyers in letterboxes. Please register your interest here.
Fundraising & Support
To date, the program has not received any government funding, from either state or federal governments. Although we are incredibly grateful to the organisations who have funded defibrillators to date or pledged their support to place a defibrillator, to ensure the program has longevity and we can expand to meet community need, we are seeking donations or offers of corporate or government support.
Please visit this page for further information on making a donation or contributing towards a defibrillator for your community.
If you would like to sponsor the program, please contact us.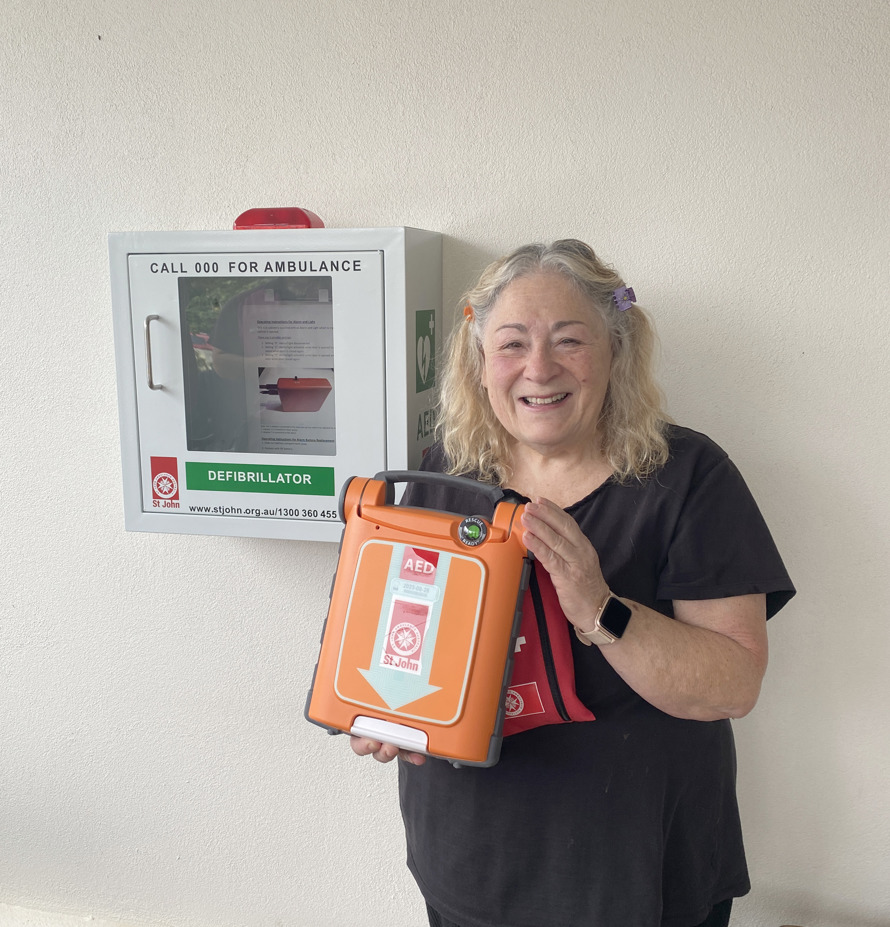 The Next Phase
We are currently working on assessing suitability of the next round of defibrillator placement locations in Reservoir. We hope to complete all Defibrillator placements by the end of August, pending availability of AEDs and suitable locations.
Community engagement is an important focus for the program. All community groups, sporting clubs, schools, and other local organisations are encouraged to get in touch for a customised presentation on CPR and defibrillators, we can even work with translators. Let us know your needs and we will be in touch. Contact us here.