2020 In Review – Our Impact In the Community
23 Dec 2020
As we near the end of 2020, we reflect on the year that was and the unique, difficult challenges that we have all encountered. This year has been like no other in our lifetime. Beginning with catastrophic bushfires in Australia and followed by the COVID-19 outbreak which quickly swept across the world, it has tested even the most resilient of us. 
At St John Ambulance Victoria, we too felt the ramifications of the pandemic very quickly. As events, face-to-face first aid training and our community programs were all put on hold, we were required to adapt to remain relevant.
We're so pleased to say, adapting this year has seen our people shine. In 2020, we were able to successfully develop and launch Virtual First Aid training, deliver our flagship community program First Aid in Schools virtually and create new activities to assist the Department of Health and Human Services' pandemic health response – allowing us to continue delivering our mission, For the Service of Humanity.
At the beginning of the year, our volunteer's expertise was called upon to assist at the devastating Victorian and NSW bushfires. Volunteers were quickly deployed to relief centres to provide both physical and psychological first aid to bushfire victims and emergency services. During this time, 124 of our people volunteered hundreds of hours across 40-days of back-to-back shifts. It was so heartening to see the unwavering commitment from our people to help in this crisis. For this, we're eternally grateful.
Shortly after this, another crisis rocked our nation. As the COVID-19 pandemic rapidly spread and the State of Emergency engaged, St John Ambulance Victoria was quick to respond. Our people were put on the front-line, with volunteers providing almost 14,000 hours of relief. Our response involved taking almost 1,500 people to get tested, visiting 4,100 homes to collect over 6,000 tests, distributing 7.8 million pieces of PPE to hospitals, testing sites, aged care and GP clinics across Victoria, setting-up an Urgent Care Centre in less than 36-hours at the Melbourne Showgrounds, booking 982 temperature screening shifts and deploying over 72 people to provide additional support PPE spotting at hospitals and aged care.
Because this was the first time anybody had ever dealt with a health response on this scale, new policies and procedures were quickly developed and implemented, to both ensure our people were kept safe and each operation was executed smoothly. We're so proud of every individual who willingly put up their hand to put themselves at risk to help keep the community safe.
In an historic first, face-to-face public First Aid training was put on hold, driving us to adapt and reinvent First Aid training. Through this came the creation and successful implementation of 100% Virtual First Aid training – where we deliver training to you in the comfort of your own home. This development allowed us to continue equipping the community with vital first aid skills, even amongst the pandemic.
Throughout the year, St John Ambulance Victoria continued to maximise our community health contribution with vitual delivery of our First Aid in Schools program to over 50,000 students and by gifting a brand-new defibrillator to a Victorian business finding its feet.
Non-emergency Patient Transport (NEPT) also continued its services recording one of its busiest years on record, enduring our dedication to patient care. Once the pandemic reached our shores, our NEPT crew started to transport more confirmed and suspected COVID-19 cases, totaling over 9,000 patients, putting our staff at the very front line of the crisis. An incredible level of care and compassion was seen by the public at aged care homes through Melbourne in late July, as sadly many were evacuated whether COVID positive or not.
2020 has seen incredible sacrifice for the Service of Humanity. We'd also like to thank our donors and corporate partners for their generous contributions throughout the year and importantly, the Victorian community for being so very resilient in the face of adversity.
Finally, we wish you all a happy and safe holidays and may we all find renewed strength and peace in the new year.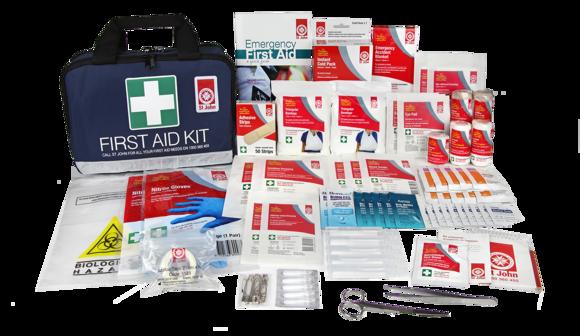 FIRST AID KITS, SUPPLIES & REFILLS
Being prepared with the right First Aid Equipment that is easily accessible and visible will reduce risks and response times in an emergency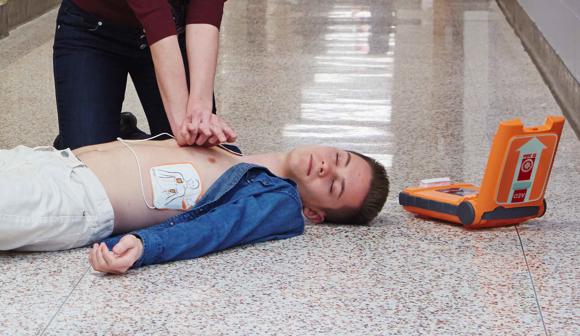 DEFIBRILLATORS
Having a defibrillator means you can step in with the tools to save a life before paramedics arrive – every minute counts. Research shows survival rates of up to 70% can be achieved if an AED is on hand.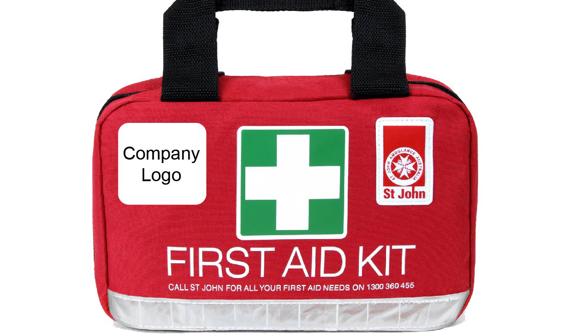 CORPORATE PRODUCTS & COBRANDING
Partner with one of Australia's most trusted organisations to create a practical corporate gift for staff or clients